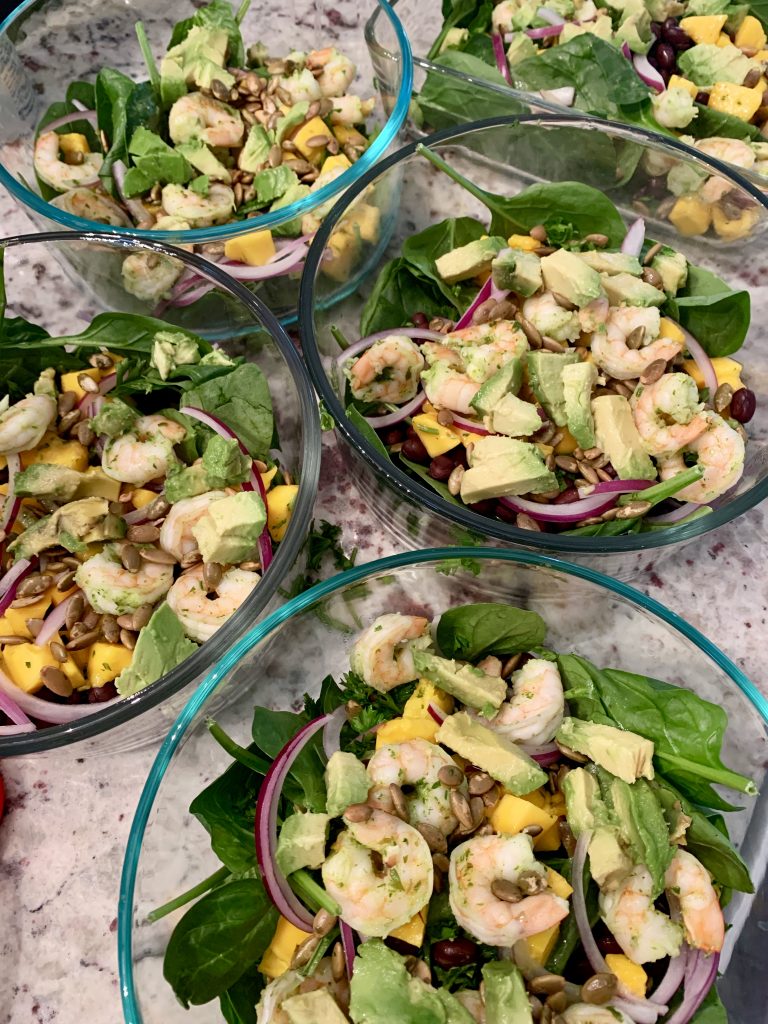 ---
'Cuz boring salads are NEVER a part of our plan at Nutrition Awareness!
We are all about prepping ahead of time and making healthy decisions EASY. You can easily prep 4 meals in less than 30 minutes with this summery refreshing recipe.
So what IS a power bowl?
Power bowls are a great way to prep several meals for the week at once. First pick your base (quinoa, brown rice, sweet potato, cauliflower rice, etc), add a protein, then throw on some veggies and greens. For a Chipotle style bowl you could do brown rice, black beans, shredded chicken, peppers and onions, salsa, and avocado then mix in some greens. For a mediterranean style bowl you could start with quinoa, tomatoes and cucumbers, chickpeas, cucumbers, salmon, olive oil and balsamic vinegar.
The possibilities for power bowls are endless, and they're a much more satisfying option than those boring desk salads.
Cilantro Lime Shrimp Power Bowls
Makes 4 power bowls
For the dressing/marinade:
1/4 cup extra virgin olive oil
1/4 cup fresh parsley
1/4 cup fresh cilantro
2 garlic cloves
Juice from 2 limes
1/2 cup water
Pinch of salt
Pinch of pepper
---
For the power bowls:
1 lb shrimp (thawed)
1 bag of spinach
1 can of black beans, rinsed and drained
1/2 large red onion, diced or sliced thin
2 small mangoes (ataulfo) or 1 large (Tommy Atkins), diced or cubed
1/2 cup roasted pumpkin seeds/pepitas
2 avocados
Combine all ingredients for the dressing/marinade in a blender or food processor and blend until smooth.
Rinse the shrimp and pat dry with a paper towel. Place in a container with a lid or ziplock bag and add just enough marinade to coat the shrimp. Place back in the refrigerator.
Place 4 large bowls (I like these glass Pyrex ones) out on the counter. Do all your chopping, then divide all of the ingredients among the four bowls.
Sautee the shrimp and divide among the four bowls.
Use the remaining marinade as dressing!
If you love power bowls too, check out our other recipes: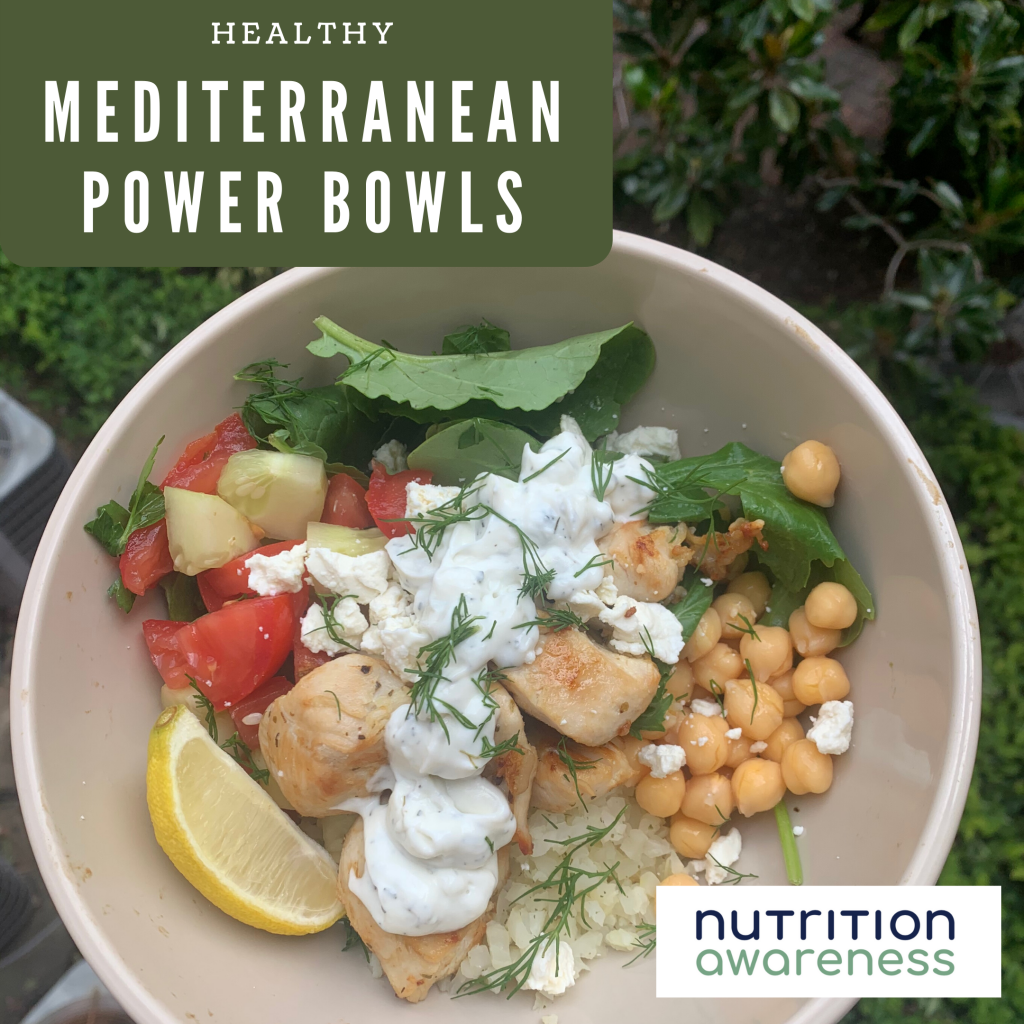 About the author: Megan Poczekaj, RDN, LD, is a registered dietitian nutritionist in Orlando, FL. She owns the private practice, Nutrition Awareness, where she teaches other entrepreneurs how to maximize their productivity and performance with nutrition. She is the author of the book The Optimized Life: A Nutrition Guide for Entrepreneurs and co-host of the Nutrition Awareness Podcast.