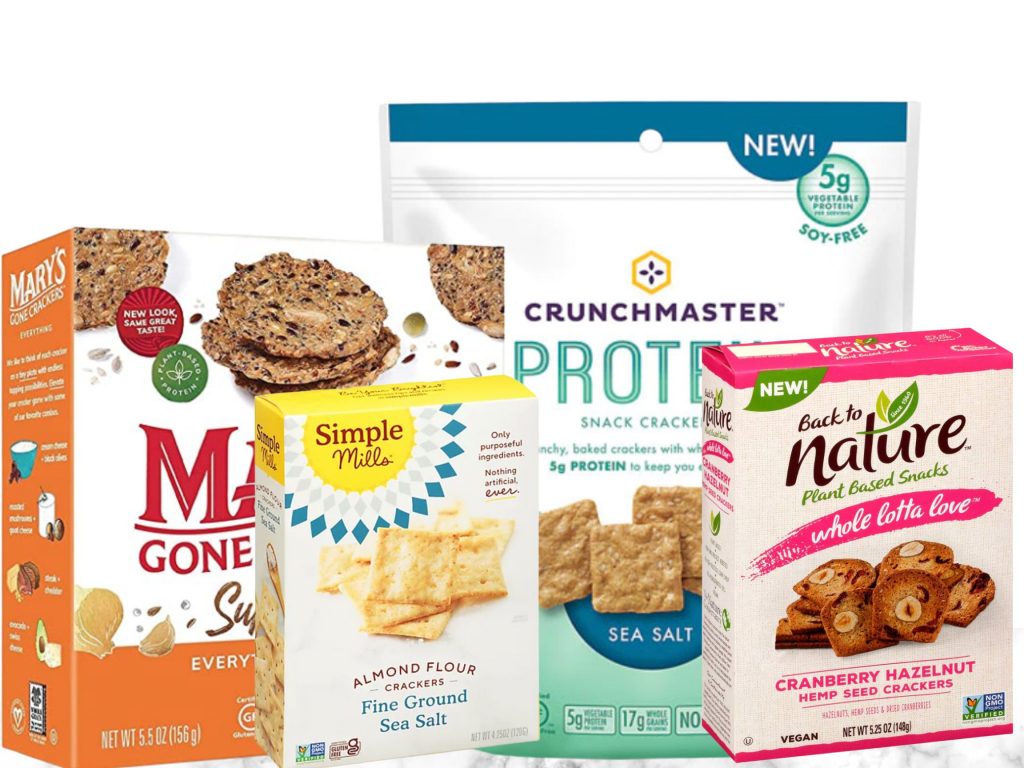 ---
There's nothing like the satisfying crunch of a freshly opened pack of crackers, especially when you've got a tasty dip or a buttery, salty cheese to pair them with.
What I look for in crackers:
Taste takes priority and the majority of consumers agree. Taste is and always will be the #1 purchase driver for food and drinks. There are plenty of "healthy" crackers boasting elite ingredients but taste like the cardboard sitting by the dumpster at your local Walgreens. Yes, I'm looking at you, cauliflower crackers. If it doesn't taste good, I'm not eating it.
My next parameter is quality of ingredients. I want my food to be made of food, not a bunch of stuff I've never heard of. I also look at macronutrient content. If the crackers offer a balance protein and healthy fats along with the carbs that's a huge benefit as far as staying power to keep you full and satisfied.
Disclaimer: these are snack foods. Yes, they come in a box or a bag and no, none of them are perfect. I'm the kind of dietitian that lives in the real world and knows that people like to eat crackers and these are your best options, in my opinion.
Here are the top 5 best crackers I recommend for my clients looking for a healthy snack:
Crunchmaster Multi-Seed Crackers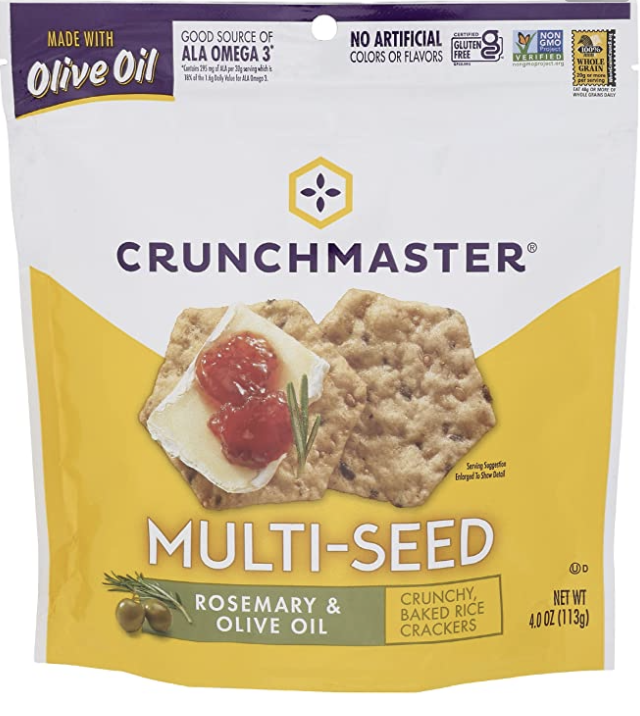 Phenomenal crunch and perfect saltiness. Stick with the original. I don't love the flavored versions like cheesy garlic because of the flavor "dust." It's not necessary, especially if you're pairing them with other foods (which you should). Add a little hummus, some cherry tomatoes, and a Babybel cheese or 2 and you're well on your way to healthy snack paradise. They also have a higher protein version made with garbanzo flour and brown rice protein.
Mary's Gone Crackers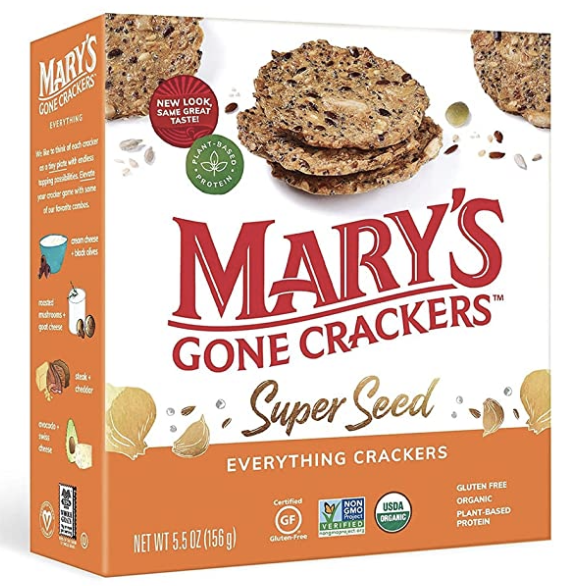 The best out there when it comes to ingredients. Since they are mostly seeds, you don't get the texture of your standard saltine or Townhouse but their heartiness holds up as a base for cheese and charcuterie, as well as sliding through a boursin cheese.
Simple Mills Almond Flour with Rosemary and Sea Salt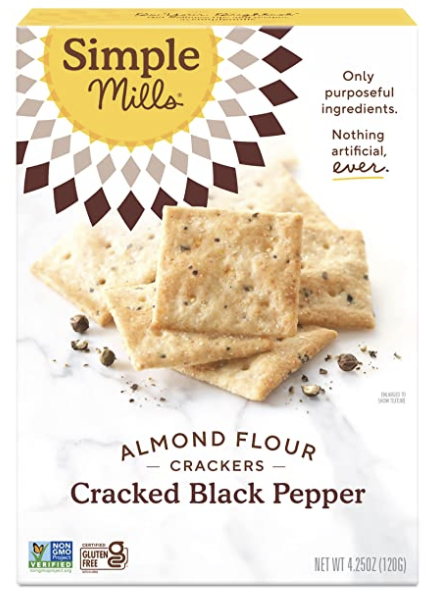 Big fan of these guys. The simplicity of them, as the brand name implies, makes them the perfect base to build something delicious. I like to dip them straight into a ripe avocado, throw some shaved deli turkey on top and call it lunch. My 2 year old would say these are the most kid-friendly option on the list. Try the Farmhouse Cheddar for a Cheese-It vibe.
Late July Chia and Quinoa Crackers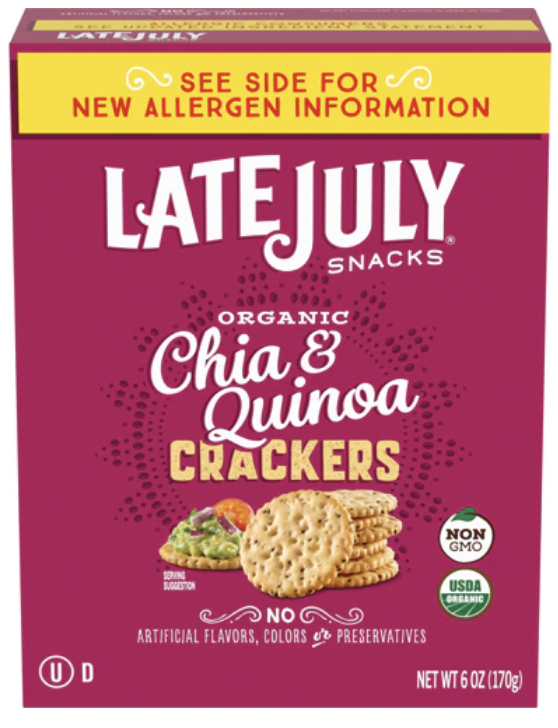 Late July has been on top in the game of healthified tortilla chips for a while now so it make sense for them to enter the cracker arena. This is the closest you'll get to a buttery classic cracker. They skip all the artificial ingredients but there isn't much there in terms of complex carb, protein, or healthy fats. You'll need to balance these out with a handful of nuts and some grapes or another fruit to make it a complete snack.
Back to Nature Whole Lotta Love Hemp Heart Crackers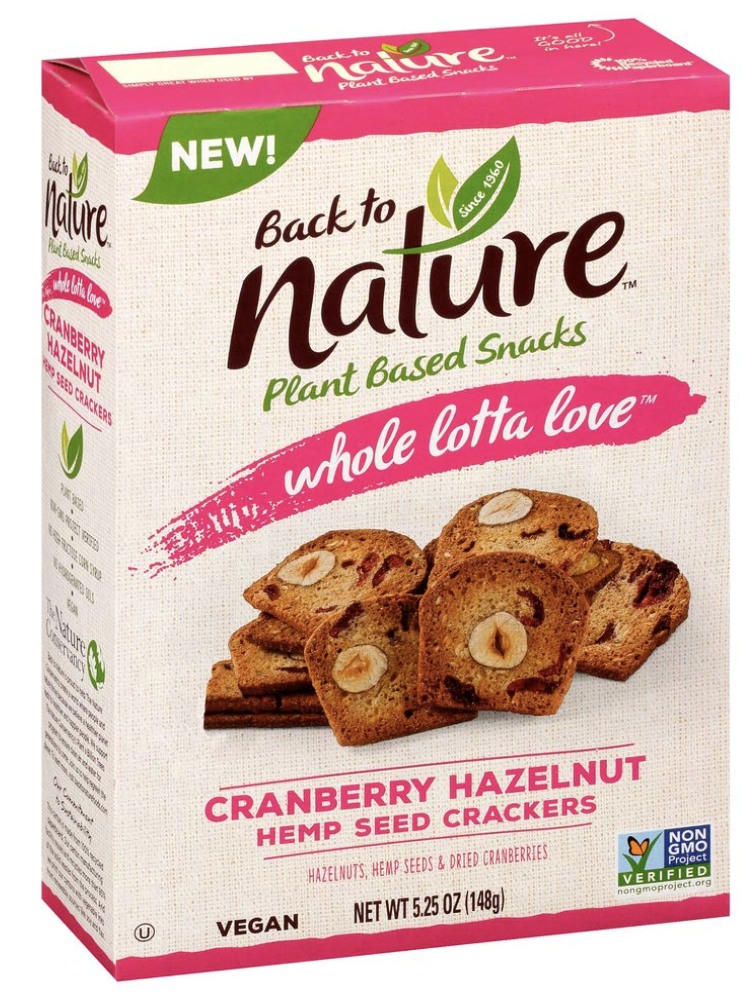 I know I'm throwing out a real wild card here, but try setting these out with brie cheese and a fun jam for a no-fuss appetizer your guests will rave about.
And my last bit of parting advice… wheat thins and water crackers aren't any better for you than saltines.
---
We were not paid to review any of the above products. All opinions are our own. This post may contain affiliate links.
About the author: Megan Poczekaj, RDN, LD, is a registered dietitian nutritionist in Orlando, FL. She owns the private practice, Nutrition Awareness, where she teaches other entrepreneurs how to maximize their productivity and performance with nutrition. She is the author of the book The Optimized Life: A Nutrition Guide for Entrepreneurs and co-host of the Nutrition Awareness Podcast.
If you need help losing weight, improving your performance, or increasing your energy, schedule your initial consultation here. Not in Orlando but still need some nutrition tips? We also do online or over the phone consultations.