Registered Dietitian Nutritionist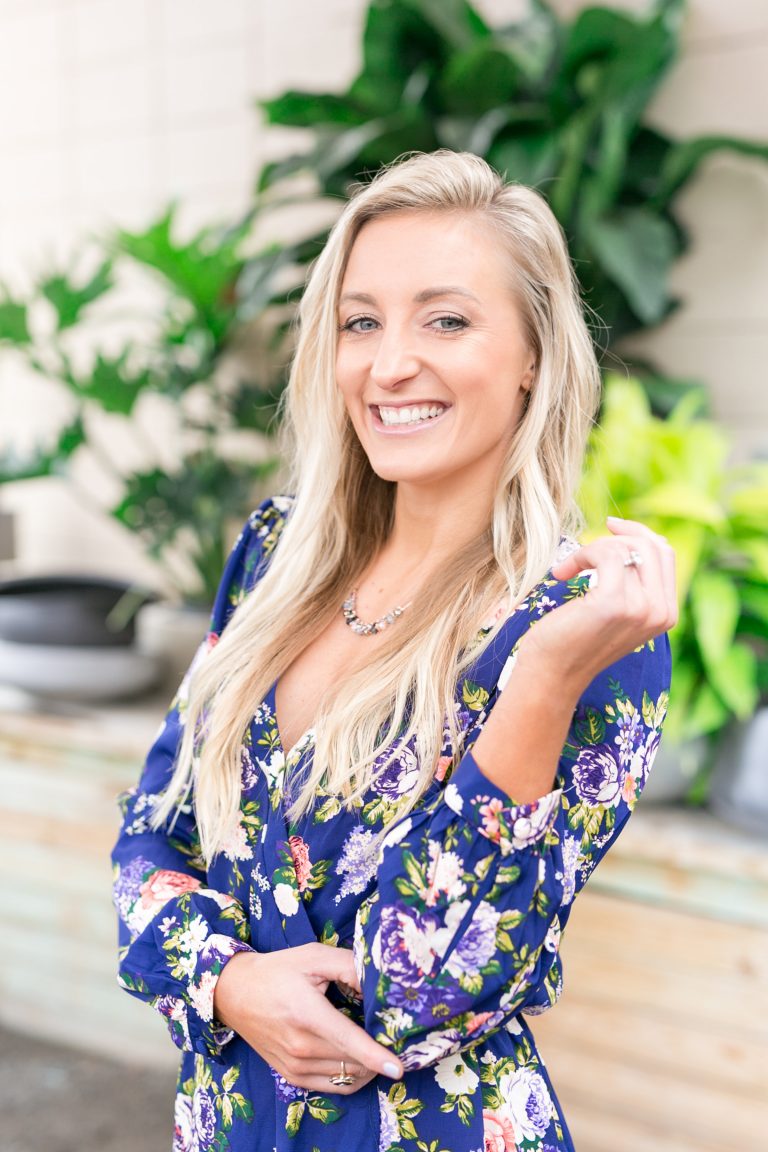 Megan is a registered dietitian who knows that what you put in your body is what you get out. She's been where you might be now– unhappy with her weight, uncomfortable and frustrated (see her before picture here). At the time, she thought she was eating healthy and was even running marathons but just couldn't seem to get the scale to go down.
Learning how to fuel her body using the right types and amount of food paired with the the right type of workout regimen has made a world of difference for Megan and her mission is to share what she's learned and experienced with as many people as possible. Megan's goal is to teach people how to use real food to get real results and feel happy, healthy and comfortable in their own skin. No more diet pills, nasty frozen meals or cardboard-tasting meal replacement bars!
More about Megan W
She earned her bachelors of science degree in dietetics from The Ohio State University while working in the nutritional services department of an acute care facility and as a group fitness instructor for Ohio State. She completed her dietetic internship at Mount Carmel College of Nursing in Columbus, OH, then landed her first clinical dietitian position at Florida Hospital Orlando. It was there that Megan realized she wanted to start treating people with nutrition before they ended up in the hospital. She started Nutrition Awareness on the side in 2011 and in 2012, quit her full-time job to focus solely on the business. Megan loves the Orlando community and is working hard to make it a healthier place to live. She has given presentations at local businesses such as the Hyatt Regency, DPR Construction, Synergy Wealth Alliance, The Bar Method Winter Park and Dr. Phillips, Body20 Personal Training studio, the Orlando Academy of Nutrition and Dietetics, as well as area churches and schools.
Media Experience
Megan has been quoted or featured in multiple online and print publications including Today's Dietitian, Entrepreneur Magazine, US News & World Report, Shape, MyFitnessPal, Prevention, Huffington Post, The Orlando Sentinel, Orlando Magazine, Camp Business Magazine, WeWomen.com, YourWellness, NutritionJobs.com, TotalBeauty.com, SheKnows Health & Wellness, AVE Business, Examiner.com, Tom's of Maine Good Matters Blog and more.
Megan regularly writes for the health news outlet Medical News Today and Today's Dietitian Magazine. She has on-camera experience with Good Day Orlando, Ivanhoe Broadcast News, Univision, Healthline Media, Fox 6, and UCF Knightly News. She has been interviewed live on Sirius XM Satellite Radio's Doctor Radio, WTLN's Healthy Positive Living with Dr. Ahmad, 1520 WBZW, and WRVO's Take Care Radio show and podcast.
Megan would love to hear from you! For questions about setting up a consultation or media inquiries, email her at megan[at]orlandodietitian.com.