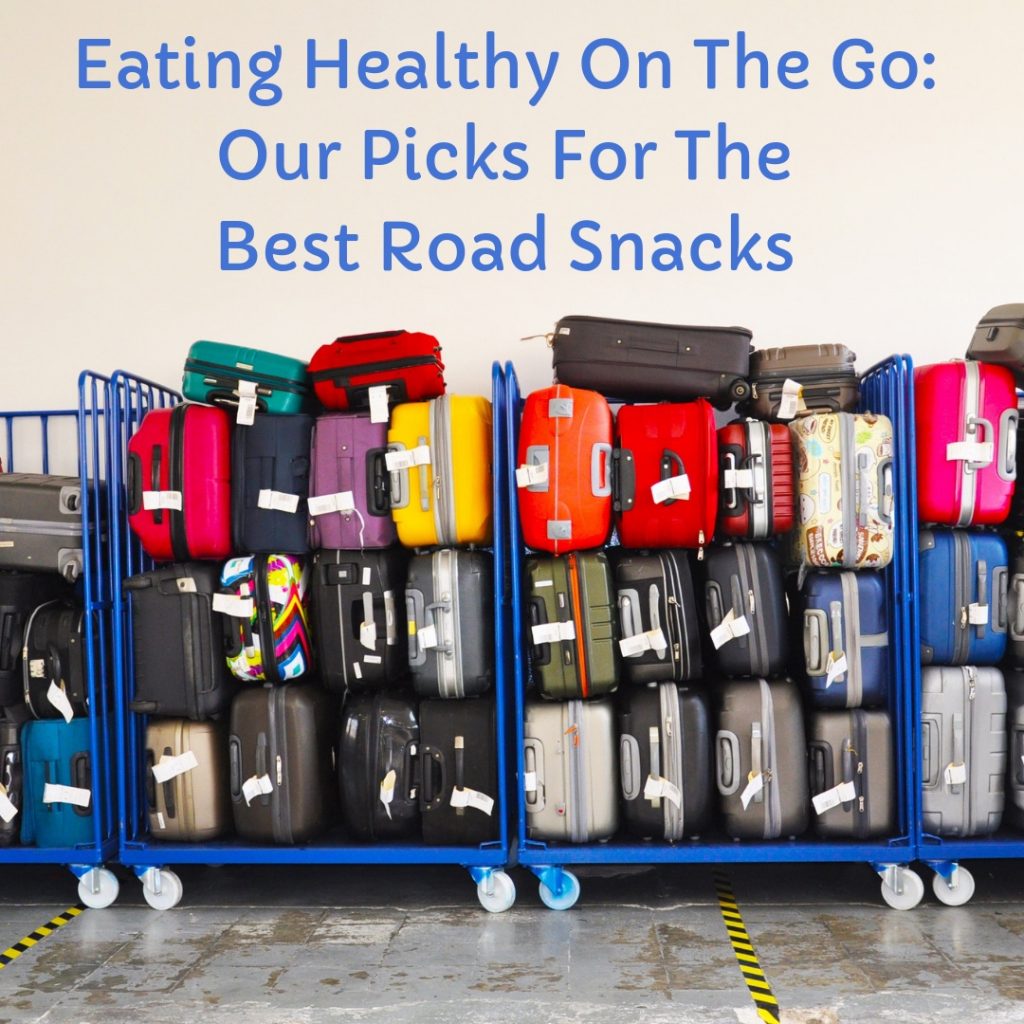 ---
Whether you're a busy parent transporting kids from school to practice, a business professional jet setting the world for work, or a college student simply driving home for the holidays, you may not have the option to sit and have a meal around a table. Eating healthy on the go is a challenge that we all face from time to time, but if you have a plan in mind and some good options in your back pocket, you'll be able to make choices you feel good about.
It's no secret that the food industry has caught on to Americans' face-paced lifestyle. They provide us with fast-food restaurants & convenience stores stocked with quick snacks on every corner.
However, consumers have also prioritized health in the past decade and are demanding better-for-you options. So the food industry is faced with a challenge: provide convenient, tasty, and nutritious options that can compete with traditional snacks such as chips, candy bars, sodas, and pre-packaged baked goods.
The solution? Market seemingly healthy options as more nourishing than they are. This tactic is often called giving a certain food a "health halo."  Common goodies with "health halos" include yogurts, granola, cereals, flavored oatmeal packs, energy bars, naked chips, low-fat ice cream, trail mix, or protein cookies & bars.
Don't get me wrong- some of these options are relatively more nutritious when compared to a bag of cheetos and a Coke. However, a protein bar full of artificial sweeteners and preservatives is arguably no better than a Snickers. It is important for consumers to be aware of glamorized health claims so we can be empowered to choose foods that align with our goals and preferences.
To make it easier for you, we've provided a list of Dietitian-approved snack options that you can feel better about. They're quick, easy to eat on the run, and aren't full of b*llsh*t.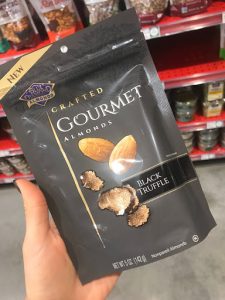 Nuts
An oldie but goodie, nuts can be a mess-free option when you're on the road. Ideally, a lightly-salted or raw nut variant is your best bet as they won't be coated in sugar or extra oils.
If the idea of snacking on raw nuts doesn't appeal to you, I love this brand of Blue Diamond Gourmet Almonds. They're full of flavor for only 150 mg sodium per serving. While vegetable oil is an ingredient, a serving or two can fit into any vegan, vegetarian, keto, or omnivore's diet.
Feeling extra hungry? Pair a serving of nuts with a couple of clementines or a natural fruit strip for a balanced snack option.
Jerky
Savory and filling, Jerky is a protein-packed option that travels easily in any situation.
Whether you prefer venison, beef, chicken, salmon, turkey, or vegan jerky, there are plenty of options. However, not all jerky is created equally- when choosing a jerky, look for an ingredients list that short and free from excessive preservatives.
I recommend the brands Epic, Chomps and Stryve. If I'm still hungry, I'll eat these with a healthy carbohydrate like an apple or flaxseed crackers.
Roasted Edamame & Chickpeas
In the mood to munch? Seasoned & roasted edamame or chickpeas satisfy that desire to mindlessly snack but are full of fiber, protein, and satiating carbohydrate. If portion control is a struggle, consider buying pre-portioned single bags or measure a serving or two into a baggie before hitting the road.
Kale and Beet Chips
Would we even be Registered Dietitians if we didn't rave about kale? Only half joking! If you're a veggieholic with a pesky potato chip addiction, Kale or Beet Chips could be a worthwhile substitute. While they may be an acquired taste, they often have pre-seasoned with spicy or cheesy flavor options,
Rather make your own kale chips? The recipe is pretty simple! Consider preparing these the day you plan to consume as they can lose their crunch.  You can also whip up your own beet chips.
These easy veggie snack mixes have 6-10g of plant-based protein and are a great source of fiber. Plus, they travel well and are mess free.
Hummus + Pre-Sliced Veggies
Next time you hit the grocery store, keep an eye out for shelf-stable hummus packs such as Wild Garden. Airports and gas stations often have coolers with Sabra single hummus and guacamole packs as well. The options are typically paired with pretzels or chips but the cooler sections often have carrot sticks or celery available.
Yogurt
Fortunate to be traveling with a mini cooler or lunch box? Consider a single-serving yogurt if you're riding shotgun or have time to stop for a few minutes to enjoy.
When selecting a yogurt, your best bet will be a Greek or Icelandic variant with less than 12 grams of sugar. These will be higher in protein and/or healthy fat that will keep you full without spiking your blood sugar. If these are too plain for your taste, use pre-sliced apples for dipping.
Another option- a single-serve cottage cheese such as Good Life with fruit or Trader Joe's 'Everything but the Bagel seasoning.'
Protein Shakes & Bars
Easy, quick, and shelf stable. You can opt for grab-and-go options that are premixed, or pack a scoop of your favorite protein powder in a bag and mix with water or shelf stable nut milks. For a list of dietitian-approved protein drinks click here or here (for vegan options)! For the best bar options, click here and here (vegan)!
Parm Crisps
Following a low-carb or keto lifestyle? Parmesan chips or Moon Cheese are tasty, satisfying treats that are shelf stable and travel easily.
Post by Kait Richardson, RDN, LD. Read more about the dietitians at Nutrition Awareness here.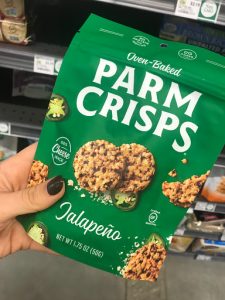 Still struggling with eating healthy while traveling? Meet with one of our Registered Dietitians to develop an individualized game plan to meeting your nutrition, diet, or weight loss goals.
Schedule your initial consult here or call 407-720-8636 to book an appointment.
Disclosure: We were not paid to write any of the reviews or recommendations above. This post may contain one or more affiliate links. All opinions are our own.
Kait Richardson is a registered dietitian nutritionist in Orlando, FL. She is a partner at a private practice, Nutrition Awareness, where she helps frustrated yo-yo dieters reach their health goals using 1:1 nutrition coaching. She is the co-host of the Nutrition Awareness Podcast.