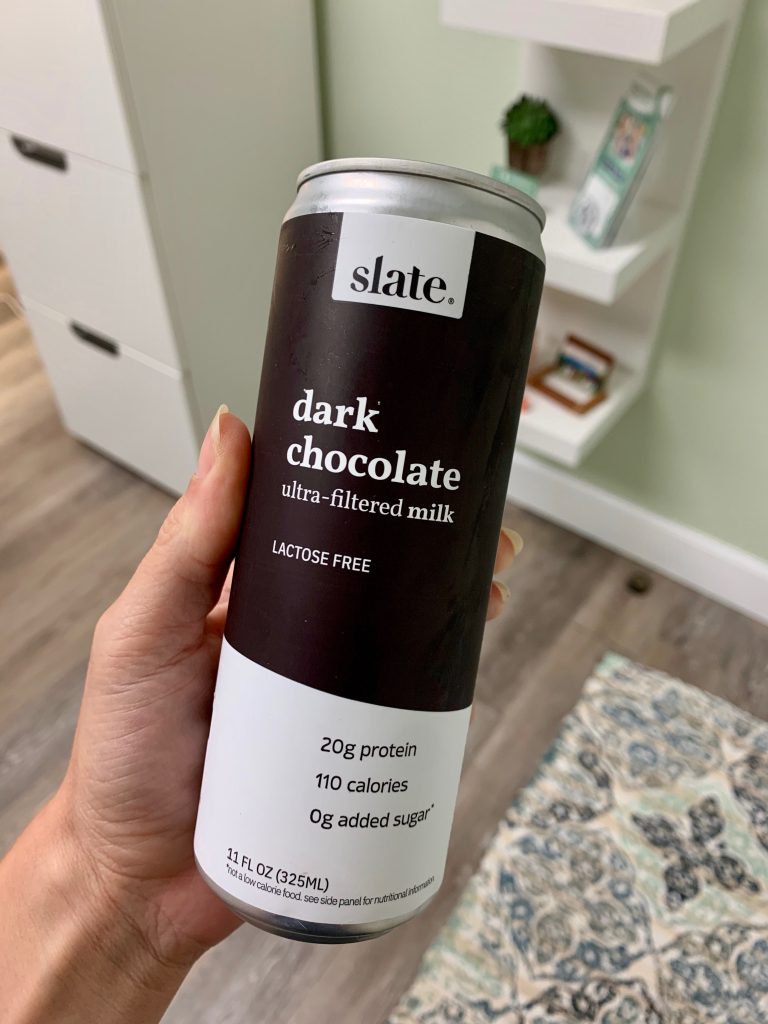 ---
Updated 6/10/21
Most ready-to-drink protein shakes are NOT good for you. They are full of sugars or artificial sweeteners, refined oils, artificial colors, flavorings and other ingredients that are not real food. That said, they are pretty darn convenient when you wake up late for work and don't want to skip breakfast or need something to portable to help you refuel after a hard workout.
The absolute best protein shake is one that you make yourself, using a simple protein powder and my easy shake formula. When that's not possible, it's good to know which ready to drink shakes to reach for and which ones to avoid. I've included each of the following protein shakes based on ingredients, nutrients, taste, consistency, and price.
Read on to find the best ready to drink protein shakes for you and see if your go-to makes the cut.
The Best Ready to Drink Protein Shakes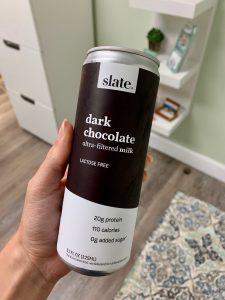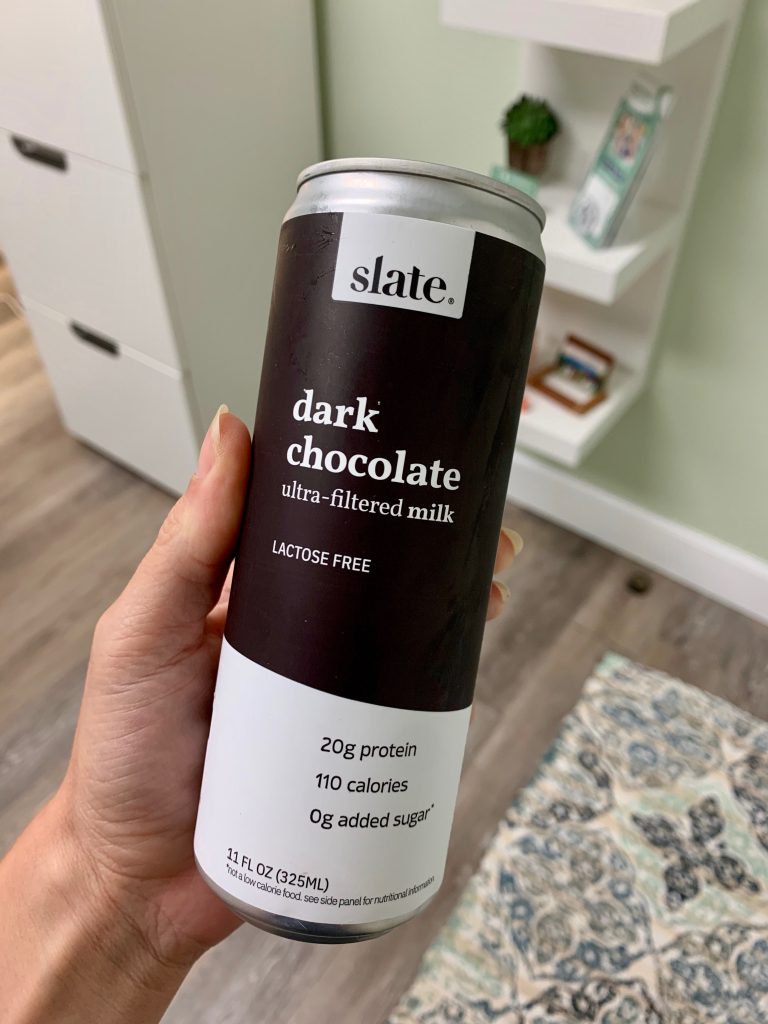 Shelf stable chocolate milk in a can…. what?! Lactose-free with 20g of protein and no sugars added. Sounds too good to be true. I love that they have a dark chocolate flavor AND an espresso version with coffee, I just wish they didn't add monk fruit, which adds a slightly metallic and artificial-ish taste (to me). It still tastes good, but not as delicious or indulgent as the chocolate milk you might be used to. It tastes more like a chocolate protein shake in a can.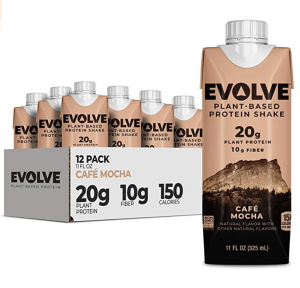 Evolve shakes are plant-based (dairy, soy, artificial flavor and gluten free) non-GMO, and vegan. I'm really not sure how they made it taste good under all those restrictions but they somehow made it happen (and with 20g of plant-based protein)! I like the Berry Medley and Cafe Mocha flavors the best.
I love these! You can get a little caffeine boost along with your 12g of protein. They are completely organic and plant-based plus and offer an added nutrition boost from ashwaganda and maca extracts plus some healthy fats from coconut milk. There's no weird artificial sweetener aftertaste or slimy texture from added gums or thickeners. Rebbl also has other protein options without the cold-brew coffee: Dark Chocolate, Banana Nut, Vanilla, and Hazelnut Chocolate. The only downsides: they are more expensive (likely due to the hyped up "superfood" ingredients) and harder to find in a pack.
The Orgain shake has less of the thick, filmy, consistency that's so prevalent in ready to drink shakes like Muscle Milk. It isn't sickly sweet like the shakes with sucralose, however the first gulp still had a metallic, fake sweetener aftertaste (from erythritol and stevia). It got better as I drank more. Shelling out a little extra dough to avoid the sucralose might be worth it if ready to drink shakes are part of your daily or weekly routine. I did NOT like their plant-based version.
The Worst Ready to Drink Protein Shakes (Avoid These!!)
Anything under the Atkins brand gives me pause but I wanted to give them a try anyway. The consistency was creamy and not too thick like some other shakes. The sunflower oil, carrageenan, soy protein and sucralose made them a no-go for me. They have 15 grams of protein for minimal calories (170) and only 6 grams of carbs. That's way too low in calories or carbs to be a meal, plus without the carbs you will probably either crash or have a sugar craving soon after. I will say these are surprisingly better (ingredients and taste-wise) than the EAS shakes and Muscle Milk. They are definitely one of the cheapest options.
How could anyone think this was OK to sell? I couldn't take more than one gulp because the consistency was like Elmer's glue. When I tried to dump the rest, the sink wouldn't even drain it was so thick. Gross.
Muscle Milk has quite a few different versions of protein shakes. I tried the "Genuine" line, which touts 130 calories and 20 grams of protein. It was wayyy too sweet. I puckered my lips and made a face after the first taste. It was so thick that it left a film in my mouth and on my teeth as if I had been drinking straight oil. All of their shakes contain cheap ingredients like canola oil and sucralose.
There's a reason these taste so good– there is more sugar in a 15 ounce bottle than in a bag of M&Ms (36 vs 30 grams). Yikes. Not what you want in your protein shake.
Core Power recently revamped their formula and decreased the sugar in their shakes from 20+ grams down to 7. Unfortunately they also added Ace-K and sucralose. Come on guys! I wish more products would be OK just added a little bit of the real thing. We don't need everything to taste super crazy sweet!
It's probably one of the cheapest drinks on this list but it tastes terrible. It is extremely sweet and full of artificial sweeteners as well as added sugar. Corn maltodextrin is the second ingredient listed and sugar is the 4th. I haven't found ANY Ensure products that I would recommend.
About the author: Megan Poczekaj, RDN, LD, is a registered dietitian nutritionist in Orlando, FL. She owns the private practice, Nutrition Awareness, where she teaches other entrepreneurs how to maximize their productivity and performance with nutrition. She is the author of the book The Optimized Life: A Nutrition Guide for Entrepreneurs and co-host of the Nutrition Awareness Podcast.