---
To keep energy levels high this season, try these 3 healthy pumpkin spice breakfast ideas!
I know, I know… pumpkin spice isn't cool anymore. But as a basic millennial, it's in my DNA to crave a PSL whenever the temp. drops below 80'F (I live in Florida, don't make fun of me!)
Buuuuuuut most pumpkin spice themed items at the store are full of added sugar, low in fiber, and don't boast much protein.
Pumpkin spice cereal, granola, and energy bars just ain't it. Sure, they taste good but a bowl of pumpkin spice cereal with almond milk will keep me full for like, I don't know, 27 minutes?
Then I'm scrummaging my pantry for more sugar.
Instead, try one of these 3 healthy pumpkin spice breakfast recipes from home for less sugar, more protein, and extra nutrition!
Chocolate Pumpkin Overnight Oats (Vegan, Gluten-Free)
In a mason jar or sealed container, combine 1 scoop 1st Phorm Chocolate Vegan Power Pro Protein Powder with 2 tablespoons of pumpkin puree, 1/2 cup old fashioned oats, 3/4-1 cup milk of choice, 1/2 tablespoon cinnamon, and 1 teaspoon pumpkin spice.
Chill overnight and top with 1-2 tablespoons unsweetened shredded coconut and/or toasted pecans. Eat warm or cold.
Optional: stir in 1 tsp of instant coffee for pumpkin spice latte oats.
Tip: I recommend storing in a scoop of Thorne collagen powder to support skin and hair health.
Pumpkin Parafait (Vegetarian)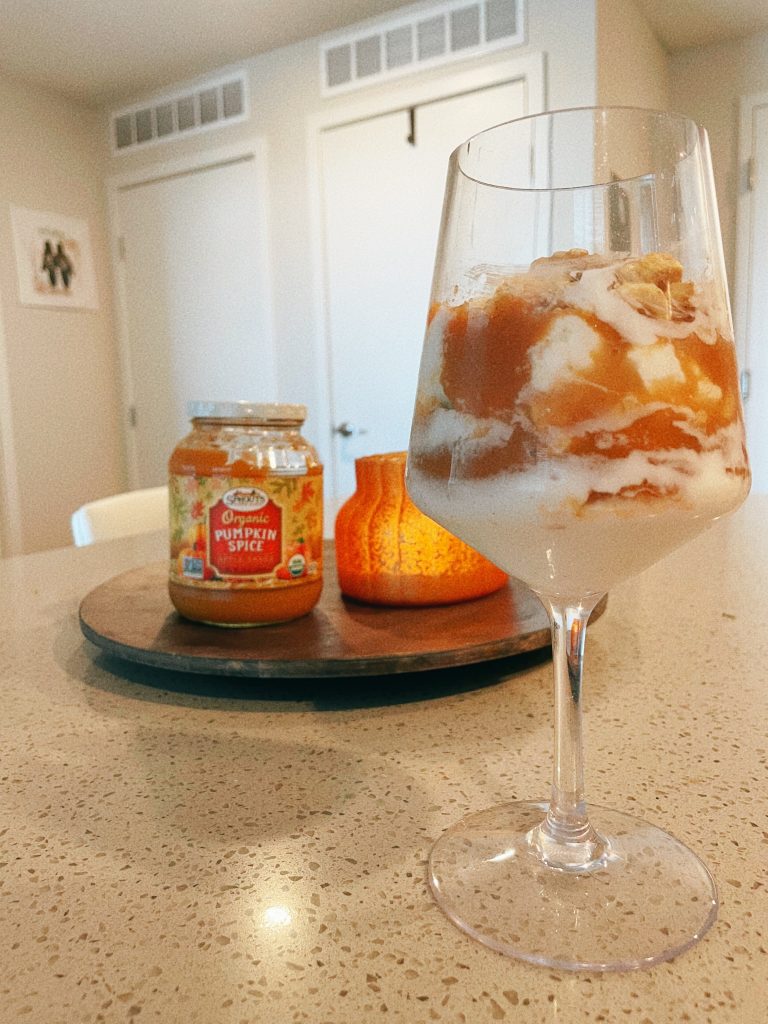 In the bottom of a clear glass, add 1/4th cup of whole or 2% vanilla Greek yogurt (I recommend Chobani Zero or Chobani Complete). Top the yogurt with a thin layer of Pumpkin apple sauce. I find it seasonally at Sprouts, thought there are many easy recipes online like this one. Be sure to use unsweetened apple sauce if making it from scratch!
Then, add a layer of pumpkin spice granola (recipe here). You can also buy granola- I like Purely Elizabeth but for a sugar free option, try Ezekiel cereal.
Add another layer of yogurt followed by another layer of pumpkin apple sauce. Finish it off with a topping of chopped, toasted hazelnuts and/or more low-sugar granola.
Tip: Make this recipe gluten-free with a gluten-free granola or vegan with a coconut yogurt.
Pumpkin Cottage Cheese on Toast (Vegetarian)
I know I may lose some of you on this one but it's surprisingly delicious and so satisfying!
Combine 1 cup Good Culture 2% cottage cheese with 2 tablespoons of pumpkin puree and 1/2 tablespoon of cinnamon. Spread on Trader Joe's Cranberry Harvest Sprouted Grain toast and top with crushed walnuts.
Tip: Don't have a Trader Joes nearby? Any sprouted grain bread will do, or try your pumpkin cottage cheese spread on a Kodiak Cake Power waffle.
More Fall Recipes: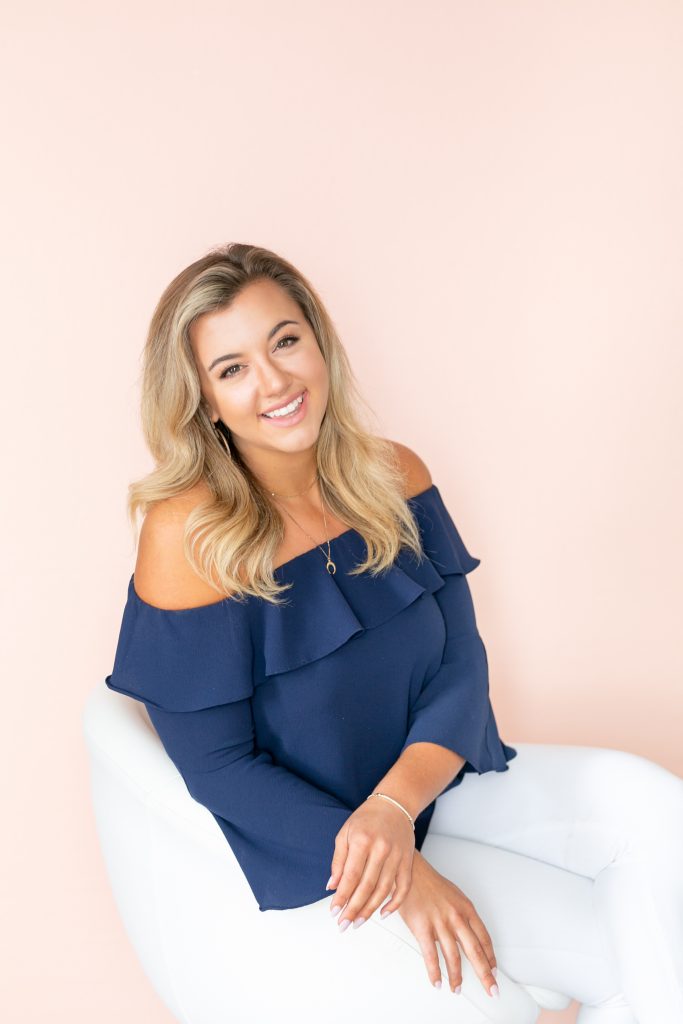 Kait Richardson is a registered dietitian nutritionist in Orlando, FL. She is a partner at a private practice, Nutrition Awareness, where she helps frustrated yo-yo dieters reach their health goals using 1:1 nutrition coaching. She is the co-host of the Nutrition Awareness
Disclaimer: Some blog posts may contain one or more affiliate links. All opinions are my own.