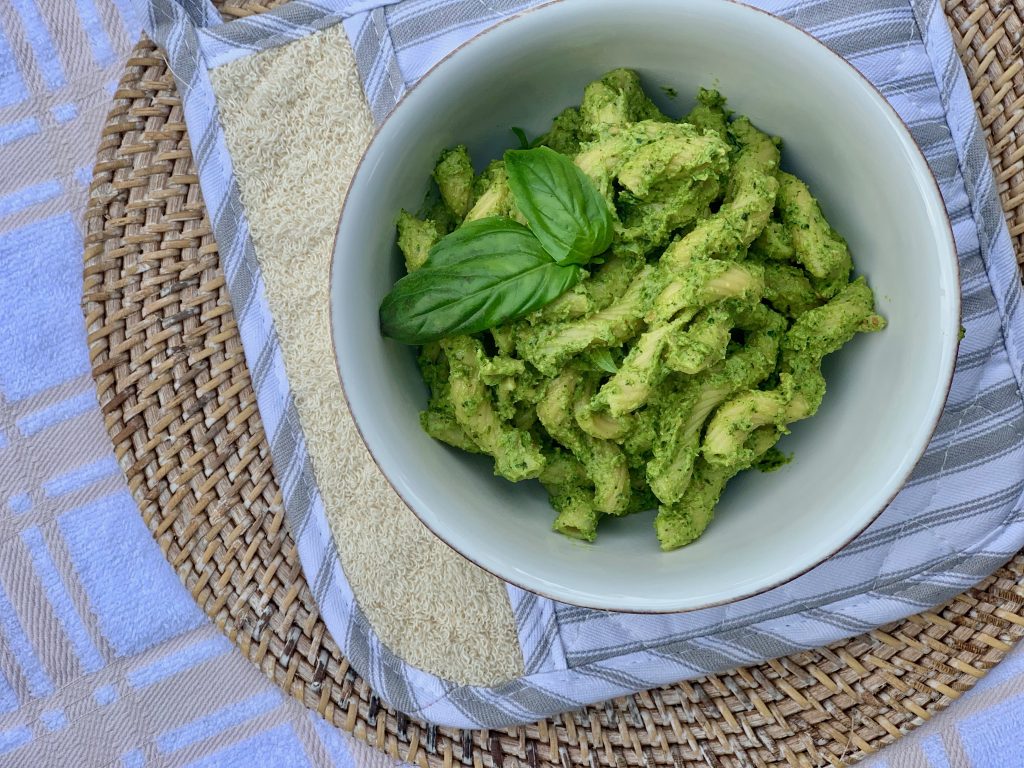 ---
We're wrapping up our Vegan January Challenge at Nutrition Awareness and to celebrate, I put together a pesto pasta recipe that everyone can enjoy.
There are a ton of recipes for vegan pasta out there, but so many of them are lacking in protein. Without protein, you won't feel full so you end up eating more.
This recipe is packed with high protein vegan friendly foods: Banza pasta (made from chickpeas so it's gluten-free!), nutritional yeast, and cashews. 20g of plant-based protein per serving to be exact!
Protein Packed Vegan Pesto Pasta Recipe (Gluten-Free)
Makes 4-5 servings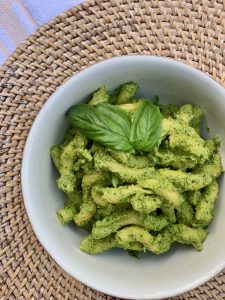 1 box Banza cavatappi pasta
1 medium avocado, skin and seeds removed
1/3 cup cashews, roasted and salted
1 cup fresh basil leaves (loosely packed)
2 handfuls fresh spinach or kale (1- 2 cups)
3 garlic cloves (or 1 tbsp of pre-minced garlic)
3 tablespoons extra virgin olive oil
2 tablespoons nutritional yeast
2 tablespoons lemon juice
1 teaspoon black pepper
1/2 teaspoon sea salt
PRO TIP: Roast your cashews in the oven at 350 degrees for 10-12 minutes until golden brown– it really brings out the flavor!
Cook pasta according to package directions.
Combine all other ingredients in a food processor or high-powered blender and blend until smooth.
Toss pesto in with pasta.
Bonus nutrition: add sliced cherry tomatoes after cooking.
Looking for more ways to get plant-based protein? Check out our list of the Best Vegan Protein Sources.
Want more vegan recipes from Nutrition Awareness? Try our Protein-Packed Thai Peanut Pasta Salad or Vegan Black-Eyed Peas.