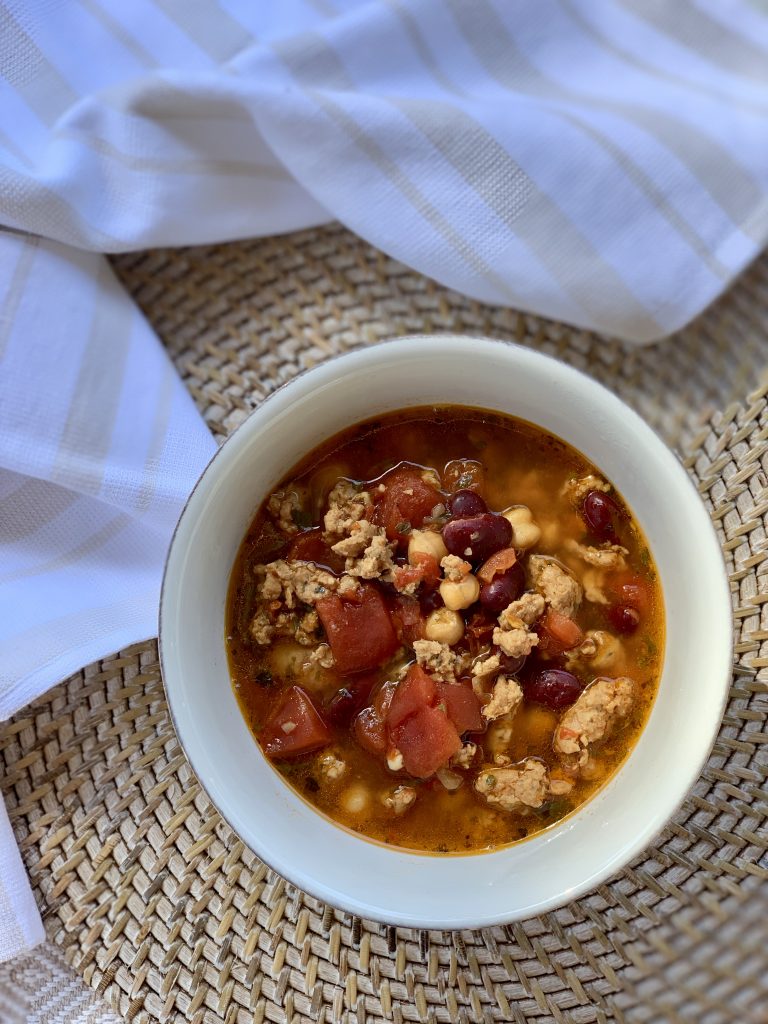 ---
I've been getting more requests for healthy and easy Instant Pot® recipes lately. This is one of my favorite kind of recipes– you only use one pan and you're basically just throwing a bunch of stuff together, hitting a button, then going to do something else for 30 minutes.
Instant Pot® Tuscan Chicken Chili
Makes 4-5 servings in 30 minutes.
2 tablespoons olive oil or expeller pressed sunflower oil
1 lb Mighty Spark Ground Bruschetta Chicken
1 can kidney beans, rinsed and drained
1 can garbanzo beans, rinsed and drained
1 can diced tomatoes
1 tablespoon oregano
Salt and pepper as desired
3 cups water
3 teaspoons Better Than Bouillon roasted chicken base (or 3 chicken bouillon cubes)
Hit the sauté button on your Instant Pot® and add the oil to the bowl.
Once the bowl and oil are hot, add the ground chicken. Using the Instant Pot® safe spatula, break up the ground beef and keep it from sticking. Cook until no longer pink.
Add all remaining ingredients and stir.
Press the soup button on your Instant Pot, making sure that the vent is closed/sealed.
Wait until you hear the beep, then release the vent and you're ready to eat!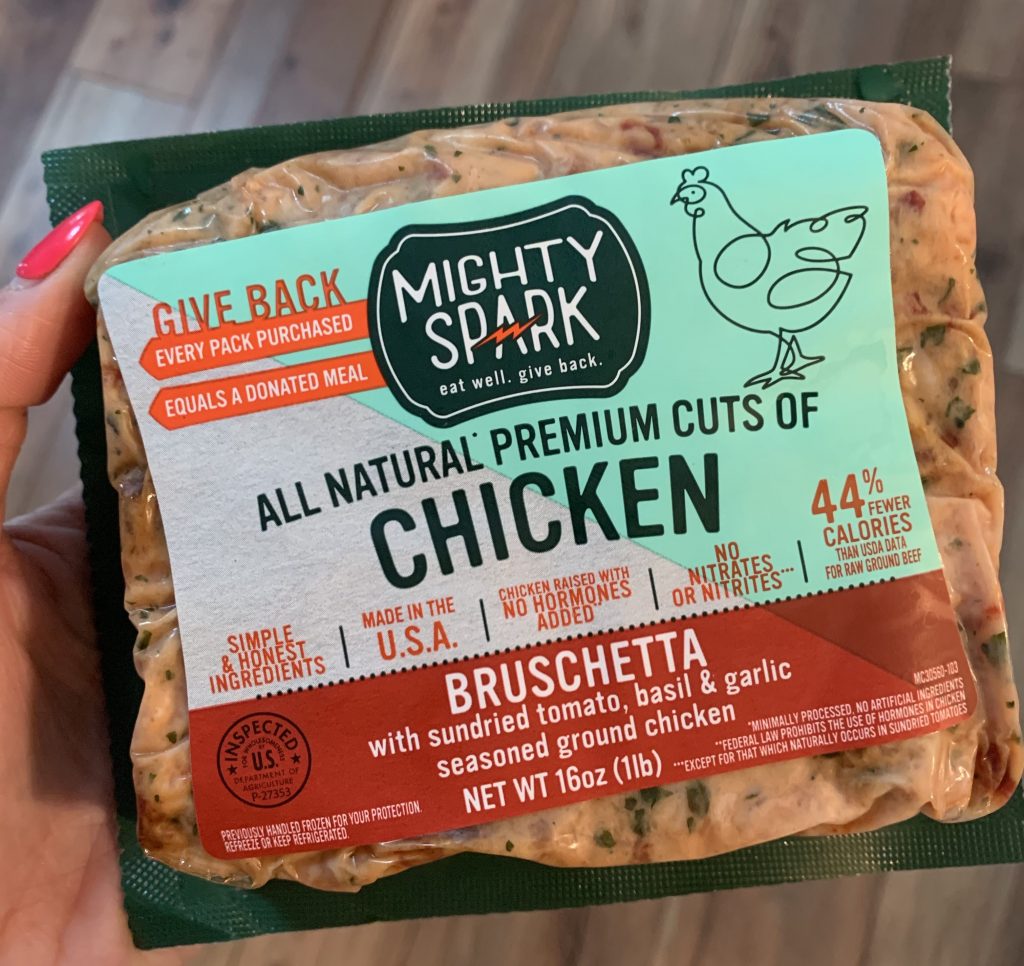 *You can find Mighty Spark's pre-seasoned ground meats at Publix, Albertsons, Safeway, Sprouts, and more. If you don't want to use Mighty Spark, make sure to add minced garlic and diced onion to your ground chicken to flavor it up!
I'm a big fan of Mighty Spark (this is not an ad and they didn't pay me to say this!) because hello, you don't have to touch the ground meat with your hands and it already has a ton of flavor. It saves me time and gives me fresh ideas for new recipes.
I also used Mighty Spark Thai Chicken in our Sesame Fried Rice Power Bowl recipe.
Looking for more Instant Pot® recipes? Check out our Instant Pot® Salsa Chicken and Cuban-Style Black Bean Power Bowl.
Disclosure: This post may contain one or more affiliate links. All opinions are our own. We were not paid by any of the companies mentioned above to write this post.