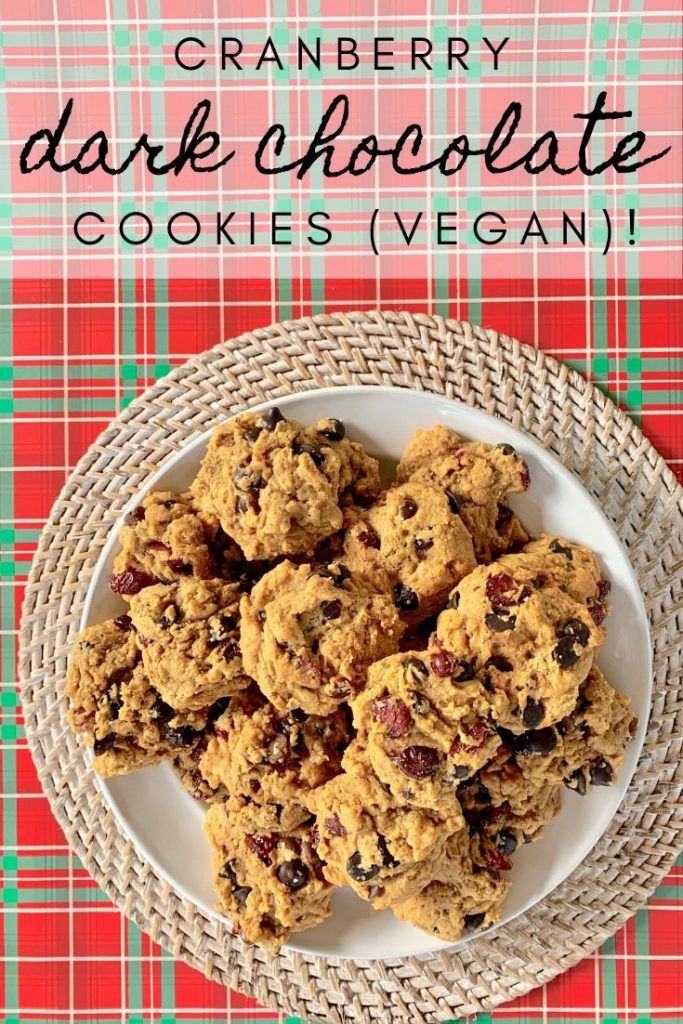 ---
We are gearing up for vegan January at Nutrition Awareness and wanted to make sure everyone doing the challenge has at least one go-to chocolatey treat! These can also double as Christmas cookies for you and your plant-based friends.
Why are we doing vegan January?
It's not because we watched a Netflix documentary (ahem, Game Changers… see my review of it here).
I've been doing vegan January every year since 2017. It started as an experiment (just like keto and carnivore), except with my vegan experiment I truly identified with the goals and enjoyed it (for the most part).
I'll be honest: I can relate to that animal-loving, tree-hugger mentality. I feel good knowing nothing had to die to make it to my plate. Most of the time, I just do what the rest of us do…. turn a blind eye to the fact that that bacon used to be a living, breathing thing.
Going vegan for a month forces me to really think about where each and every meal and snack is coming from. I do lots of meal prep, eat a ton of veggies, and skip shitty meals like pizza and burgers. I try new restaurants and new foods. I get creative in the kitchen. It's a great way to start a new year!
It doesn't hurt physique-wise either and my lab work has never looked so good. Plus, it's hard. It's a challenge. It reminds me that I can accomplish difficult things.
It's easy to get comfortable in your routine. To want to sit on the couch instead of doing something difficult. But staying comfortable never really brings true joy or satisfaction. I like binge-watching the latest TV drama just as much as the next chick, but it definitely doesn't light me up or make me feel accomplished.
Want to join us?
If you've been curious about trying a plant-based diet, let's do it together! Joining the challenge is totally free. We want to create a community with like-minded people that we can connect with, share struggles, accomplishments, and recipes. We will help you to make sure you are getting all the right nutrients and fueling your body in the best way possible.
We will talk about what we've learned from the challenge and how we can take what worked well over the month and incorporate it into the rest of the year. Let's take this month to help us find the right balance that we can maintain for the long haul.
Here is the link to join our Facebook group, or you can sign up for our vegan January announcements here.
Now, for the recipe!
Cranberry Dark Chocolate Cookies (Vegan)
1/2 cup coconut oil
1 cup brown sugar (lightly packed)
2 teaspoons vanilla extract
1/4 cup almond milk
1/4 cup canned pumpkin
1 1/4 cup whole grain flour
1 cup white flour
1 teaspoon baking soda
1/2 teaspoon salt
1 cup dark chocolate chips (make sure they're vegan!)
1/2 cup dried cranberries
Optional: flaky sea salt for topping
Preheat oven to 350 degrees.
Mix coconut oil, sugar, vanilla, almond milk, and pumpkin (I used a mixer).
Stir together both flours, baking soda and salt. Gradually mix the dry into the wet ingredients.
Add chocolate chips and dried cranberries. Scoop onto a nonstick baking sheet and bake for 10-12 minutes. Top with flaky salt if desired.