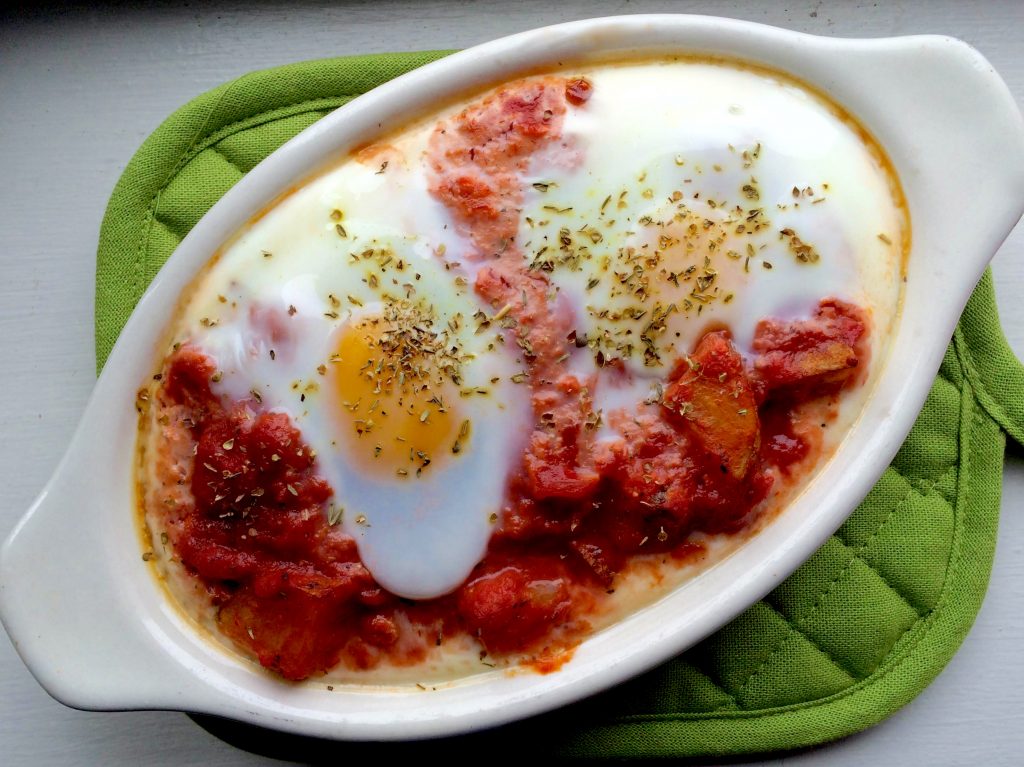 ---
By Mary Curnutte, Nutrition Awareness Intern
This is officially my last post as an intern with Nutrition Awareness! I am graduating from Saint Louis University with a Bachelor's of Science in Nutrition & Dietetics this May. I will be continuing my education by starting a Dietetic Internship combined with a Master's of Nutrition & Dietetics at Saint Louis University this coming August.
Since starting to work with Megan last July, I have taken on her approach to diet and lifestyle, losing about 20 pounds reaching a natural, healthy weight, and gained muscle through strength training. I have loved writing articles and learning about nutrition entrepreneurship while working at Nutrition Awareness.
As a farewell, here is my last recipe. Hope you all love it! It's a "CPF" complex carb – lean protein – healthy fat – all in one dish! Complex carbs from the potatoes, lean protein from the eggs, healthy fats from the yolk and the olive oil, plus bonus micronutrients from the spinach and tomatoes. I love baked eggs for dinner and this recipe is perfect for when you're running low on groceries but want to whip up something quick and delicious.
Baked Eggs with Roasted Tomatoes
Makes 2 servings
Total time:35 minutes
Ingredients
1 large potato, cubed (about 2 cups)
1 tbsp extra virgin olive oil
1 cup spinach
1 garlic clove, minced
1/2 15 oz. can of fire-roasted tomatoes (about 3/4 cup)
2 eggs
A pinch of salt and spices such as oregano and thyme
Instructions
Heat oven to 400 degrees F.
Toss the potato cubes in the olive oil in a small oven safe casserole dish or ramekin and roast for 20 minutes. Remove from oven.
Decrease heat down to 350 degrees F.
Heat a drizzle of olive oil in another small pan and sauté the minced garlic until fragrant. Add spinach and sauté until slightly wilted.
Add the spinach and garlic to the potatoes and pour the tomatoes overtop.
Make a little room for your eggs and crack them overtop. Add salt, oregano and thyme.
Place the casserole back in the oven of 15 minutes or until eggs are set.
Like our "macromethod approved" recipes? Make sure to try our Spinach and Feta Quiche with Sweet Potato Crust!