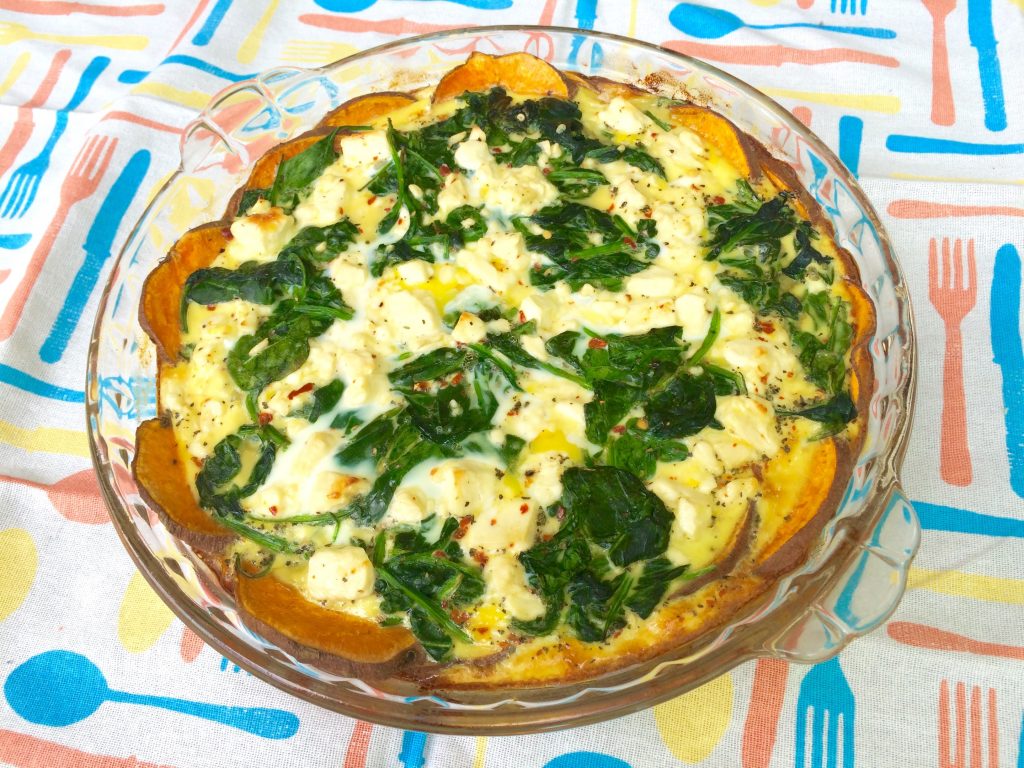 ---
One of my new clients is killing it. Running 5Ks and breaking her personal records, getting ready for her first duathlon, fueling her body with real, whole foods and even sending ME new recipes! This is one she told me I just had to try.
A sweet potato crust? I was skeptical. Wasn't it going to turn out mushy?
Nope! It turned out perfect thanks to the twice baked potatoes. It was so good I made it twice in one week. Plus, this recipe is super customizable. Next time I'm going to try it with purple sweet potatoes for the crust and baby kale instead of spinach.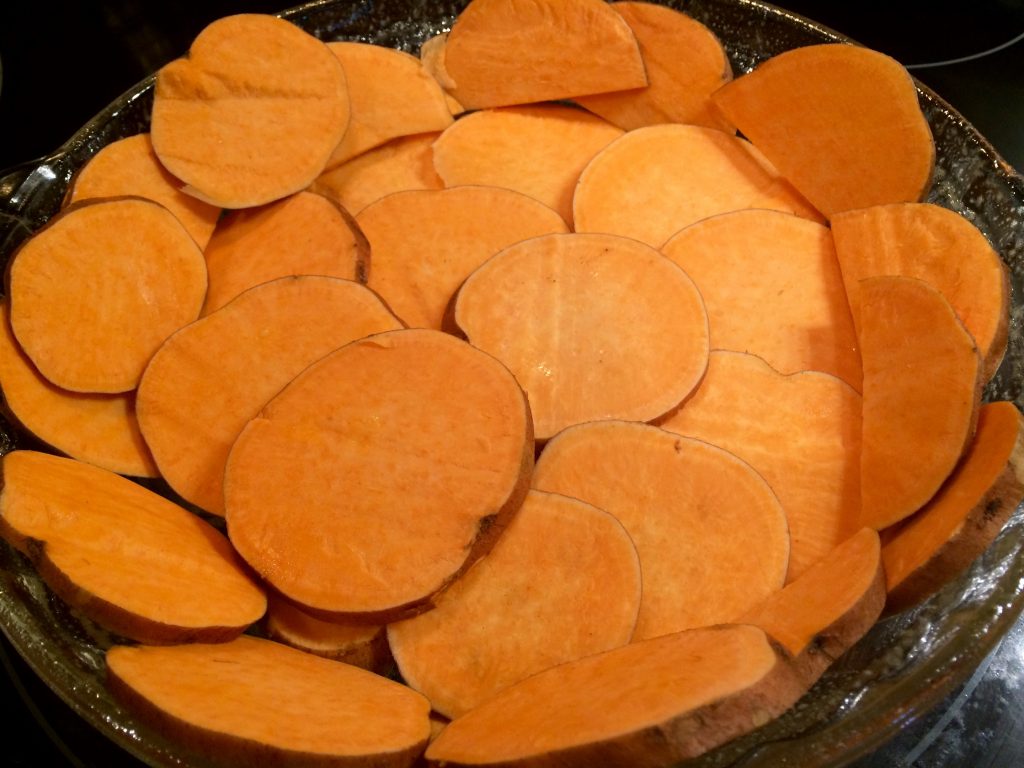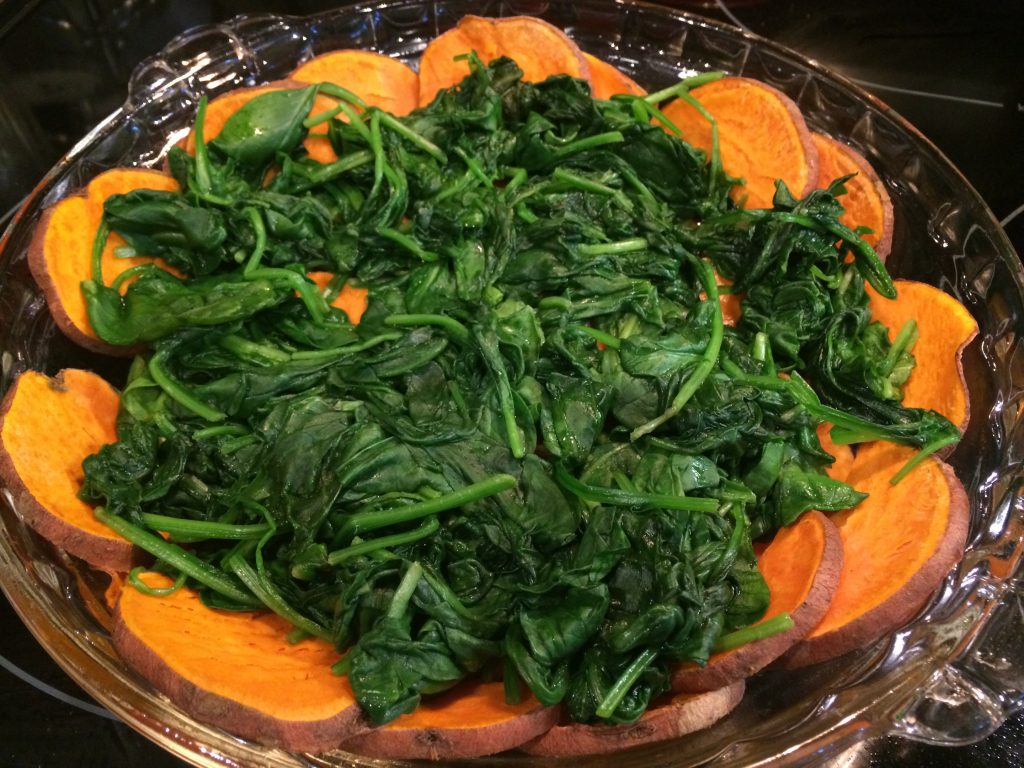 Bonus: it's inadvertently gluten-free.
Spinach & Feta Quiche with Sweet Potato Crust
Ingredients
One large sweet potato
Extra virgin olive oil spray
1 bag baby spinach
1/2 cup milk
1/2 teaspoon salt
1/4 teaspoon black pepper
1/2 teaspoon crushed red pepper
5 large eggs
1.5 ounces feta cheese, crumbled
Instructions
Preheat oven to 350 degrees and spray a pie pan with extra virgin olive oil. Slice the potato thin or use a mandoline and layer the slices in the bottom of the pan and along the sides. Cut the slices in half to line the sides if needed. Spray the slices with olive oil, then bake for 20 minutes. Increase oven temperature to 375 degrees.
Meanwhile, saute the spinach until wilted and set aside. In a separate bowl, whisk together eggs, milk and spices.
Once the crust has baked, arrange the spinach over crust and pour egg mixture over spinach. Top with feta and bake at 375 for 35 minutes.