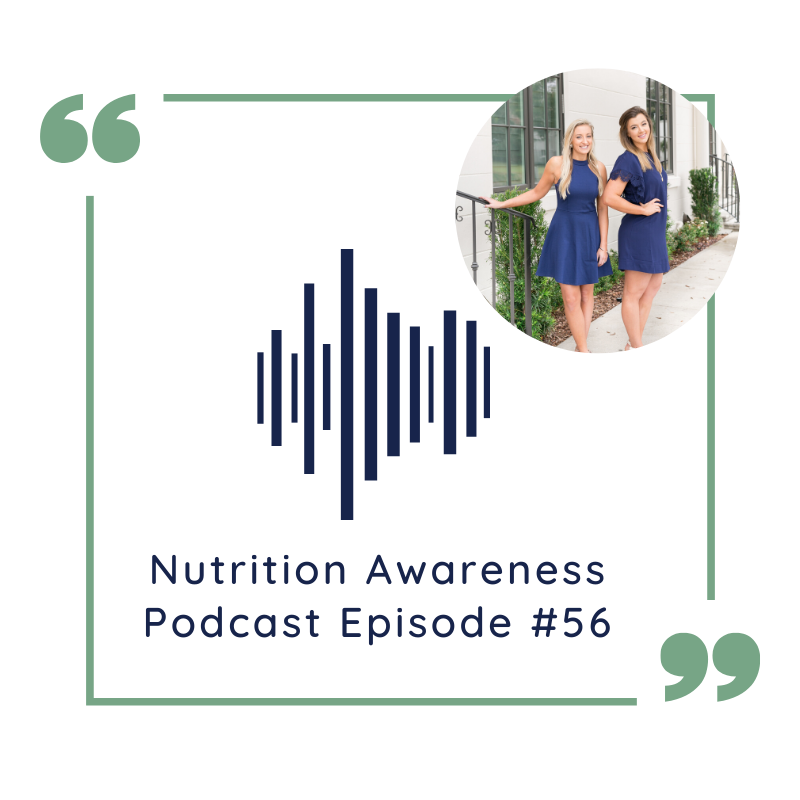 ---
Kait and Megan discuss diet & immunity on episode #56 of the Nutrition Awareness Podcast
Listen to Episode #56 on Apple Podcasts here!
You can also find the Nutrition Awareness Podcast on Google Play, Spotify, and Stitcher.
Need 1:1 accountability for your healthy eating & weight loss goals?
Apply to our virtual Daily Accountability Program (DAP) today!
Can you "boost" your immune system with diet?
Foods for gut health
Supplements: Vitamin D, Vitamin C & Zinc
Fasting & Body Composition's role in immunity
The importance of sleep
& more!
Check out these other episodes:
#53. The Motivation You Need: 4 Excuses Holding You Back From Reaching Health Goals + How to Overcome Them

#54. An Honest Conversation About Weight Gain

#55. Dancer Addresses Fear of Carbs: Inside a Dietitian Weight Loss Consult
If you enjoy the podcast, please consider leaving us a 5 star-rating and sharing the podcast with a friend. It helps us reach more listeners and share our professional nutrition recommendations.
Learn more about how working 1:1 with a Registered Dietitian can help you reach your own weight and health goals with personalized nutrition coaching here.
Kait Richardson is a registered dietitian nutritionist in Orlando, FL. She is a partner at a private practice, Nutrition Awareness, where she helps frustrated yo-yo dieters reach their health goals using 1:1 nutrition coaching. She is the co-host of the Nutrition Awareness Podcast.