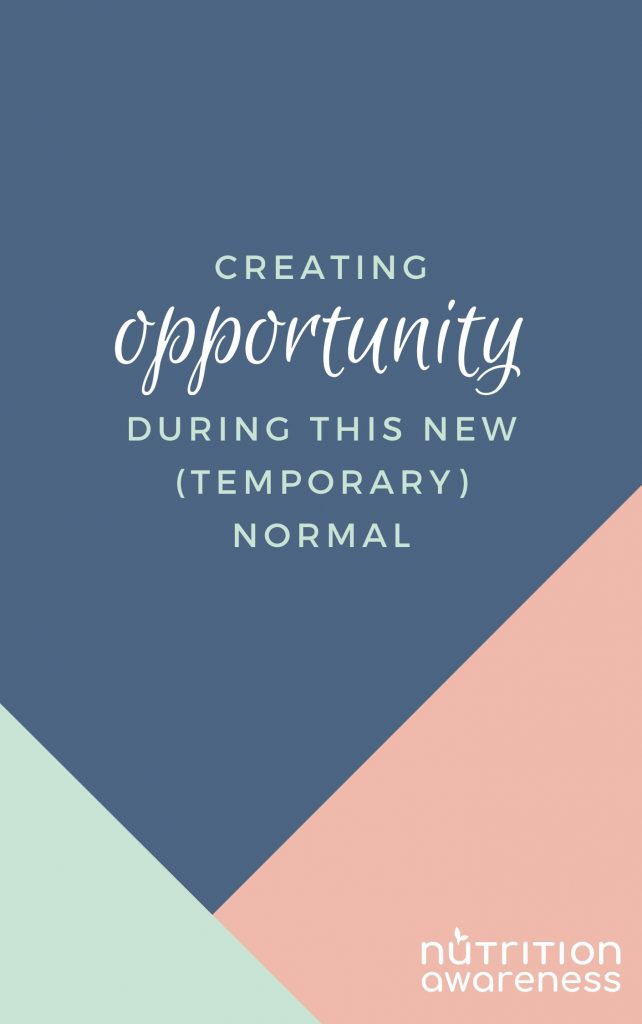 ---
I know I'm not the only one sick of all the negativity. Navigating this new (temporary) normal has a lot of my clients on the fritz. Guys, this is such an opportunity for you. This is your chance to get all of the things done that you previously said you didn't have time for! ⁣
The advice I've been giving is to make a list of all the things you want to accomplish in the next few weeks.⁣⁣
Here are some examples of things on my clients lists:⁣
1. Clean your windows, sills, and baseboards.⁣
2. Organize your garage or attic.⁣
3. Clean out your closet. Only leave the clothes that make you feel great about yourself. Donate the rest.⁣
4. Hand write letters or cards to the people you love and appreciate. Let them know that you love and appreciate them.⁣
5. Call that old friend that you haven't talked to in over a year.⁣
6. Make a list of books that you want to read before the end of the year.⁣⁣
7. Go through your photos and video feed and delete what you don't want to clear up storage space
8. Organize your junk drawer
On the health and wellness side, if you're finding yourself with extra time this week from not having to commute, go to the gym, etc. MAKE THE MOST OF IT. Here are some nutrition and health related things that you now have time for:
Make a meal plan for the week! Pick some recipes you've been wanting to try, make your list, and head to the store.
1.Get your garden beds ready for planting.
2. Take some extra time to have actually sit down and have breakfast.
3. If you've never had a garden bed, build one.
4. If you don't have room for a garden bed, go get some pots, dirt, and seeds and see what you can grow!
5. Try baking your own bread.
6. Start building up your "freezer bank." Double up on recipes and divide into single serving portions and freeze for when life gets hectic again.
7. Got a sidewalk? Get to steppin'
8. Create an ideal sleep schedule. Get those 8 hours!
DOING things, BEING proactive, and TAKING charge is the best way to keep from feeling helpless in uncertain times.
Don't be like Norman. He's been sitting around scrolling on his phone for hours and watching the news. This is how it's made him feel.
If you are feeling anxious, angry, fearful, or just overall like poop, here's my corona challenge to you:
Delete all of your social media apps for an entire 24 hours and turn off your TV. Go back to my previous post for suggestions on what to do with your time to make you feel more empowered.
I guarantee you'll feel a million times better about life in general.
Seriously, try it. What do you have to lose?
The best way to feel empowered is to be proactive. I'll say it one last time: stop worrying, start DOING, and get off social media.