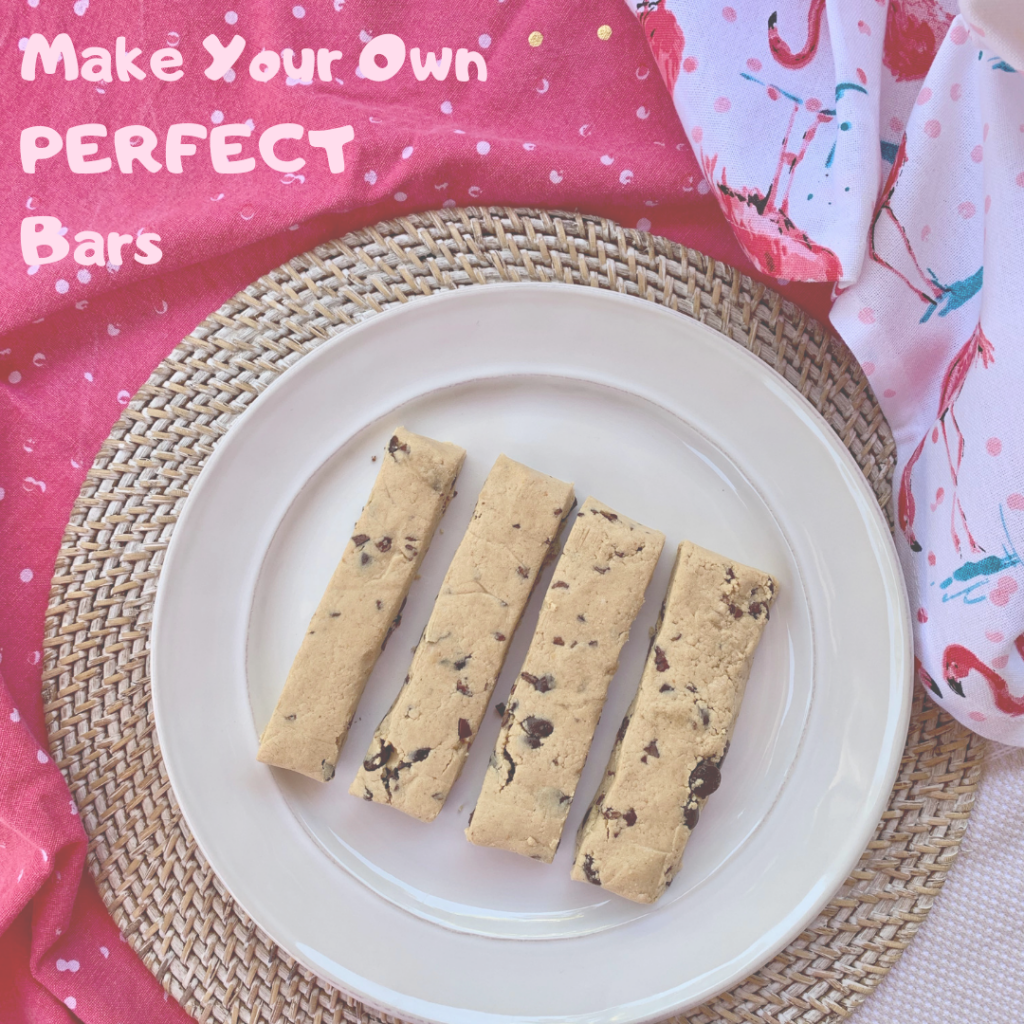 ---
I'm not going to lie, I love protein bars (the good ones!). They're the perfect afternoon pick-me-up with a little sweetness to satisfy my chocolate cravings. But if you're buying the bougie ones at $3.50 per bar, they can get pretty expensive if you eat them a few times a week.
So, why not make your own? I first made my own KIND bars here. Now I'm more into the "nut-butter" textured bars similar to G2G bars, Perfect Bars, and the make-your-own bars from The Bar Shack.
I'm all about simple recipes. This took 20 minutes or less, used only one bowl (the bowl to my food processor) and one spatula.
Dark Chocolate Chip Peanut Butter Perfect Bar (Copycat Recipe)
Makes 5-6 bars in 20 minutes or less
5 scoops protein powder (I used NAKED meal)
1 cup almond flour
1/2 cup peanut butter
2 tablespoons coconut oil
2 tablespoons maple syrup
2 tablespoons cacao nibs
2 tablespoons mini dark chocolate chips
Combine all ingredients except cacao nibs and chocolate chips in the food processor. Process until well blended (it will be the consistency of teeny tiny dippin' dots).
Add the cacao nibs and chocolate chips and stir with a spatula or spoon.
Line a bread pan (or any small square or rectangle pan) with parchment paper. Scoop the mix onto the wax paper and press down with your fingers to form a dense square or rectangle.
Cut the bars with a knife to desired size. Keep refrigerated.
Disclosure: This post may contain one or more affiliate links. All opinions are our own. We were not paid by any of the companies mentioned above to write this post.