---
Overnight oats are the perfect make-ahead breakfast! The flavor combos are endless and if you make them in a big batch, they require no prep work in the morning to grab your breakfast and run. These Chocolate Cherry Overnight Oats also work well to curb that after dinner dessert craving or as a snack on the go.
Overnight oats are versatile and can please any palate. You can easily create different flavor combinations for every day of the week. I had a big bag of frozen cherries that needed to be used up, so I went with cherry and chocolate flavors for this batch. You can substitute any fruit that you have, and the same goes for using a different type of yogurt or milk.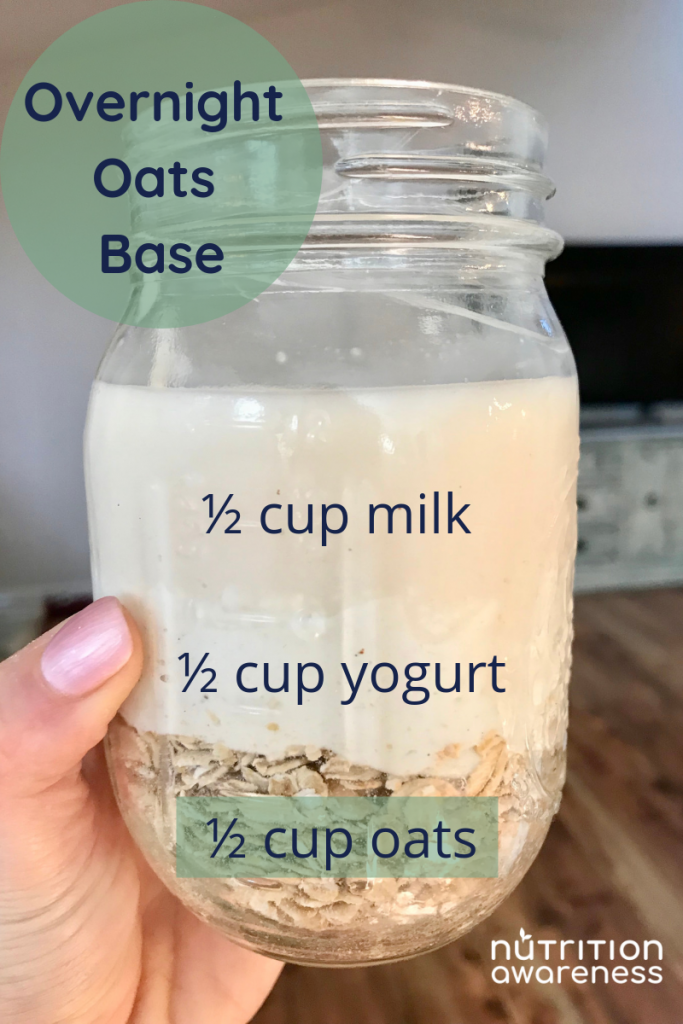 It took me a while to come up with an overnights oats recipe that I enjoy. Not to sound like Goldilocks here, but some of the recipes I tried came out too thick, and others didn't thicken up enough. I played around with the ratio of oats, milk, yogurt, and chia seeds to find the combination that was just right. If these combos don't work for you, feel free to change up the ratio of oats to milk to yogurt. I've found that a 1:1:1 ratio works the best.
Adding fruit to any meal is great for vitamins, but the cacao in this recipe is also packed with nutrients and antioxidants. Yes, you can have your chocolate and feel good about it! Be sure to purchase cacao ("a" after the "c") rather than cocoa, which is used in baking. Cacao is made by cold-pressing the cocoa bean, so the nutrients are better retained. In contrast, cocoa is roasted at high temperatures and loses much of its nutritional value.
Cacao is rich in magnesium, iron, potassium, calcium, since, copper, and manganese. Some studies say that cacao boosts mood, prevents against cardiovascular disease, and reduces blood pressure and risk of stroke.
If you're feeling really pressed for time or hate prepping, check out Oats Overnight. They sell packets in several flavors like Green Apple Cinnamon and Chocolate Peanut Butter Banana that you just mix with a cup of milk and leave in the fridge overnight.
Chocolate Cherry Overnight Oats
Makes 1 serving. Feel free to double, triple, or quadruple the ingredients to make enough for the next few days!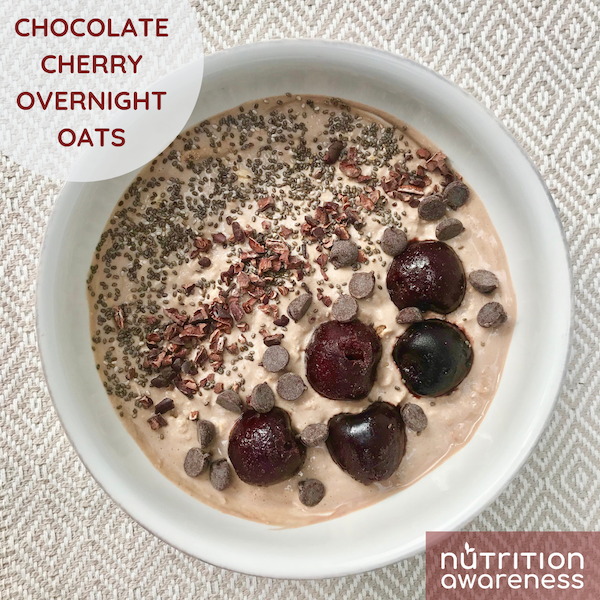 1/3 cup old-fashioned oats
1/3 cup full fat Greek yogurt (I used Siggis triple cream chocolate)
1/3 cup milk of your choice*
2 tablespoons chocolate protein powder
1 tablespoon cacao powder
1 tablespoon mini dark chocolate chips or cacao nibs
1/4 teaspoon vanilla extract
1/2 cup pitted and sliced cherries (you can sub any berries you have on hand)
Combine all ingredients in a small container that has a lid. Mix everything together, cover the container, and place in the refrigerator overnight to allow the mixture to set up. In the morning, top your oats with chopped nuts, nut butter, or granola and enjoy! You can also add more milk if you want to thin in out.
*Milk tips: Most coconut, almond, and other nut milks do NOT have protein. Many nut milks are also lacking a significant amount of fat (we want that fat to help send the satisfaction signal to your brain!). Pea-protein based milks like Ripple do have protein but I think they taste like dirt. My favorite nut-based milks are Elmhurst walnut milk (or anything by Elmhurst) or the Silk Vanilla Protein Nutmilk I mentioned above.
If you're drinking regular dairy, just skip the fat-free stuff.
If you like this recipe, make sure to check out our Strawberry Coconut Overnight Oats too.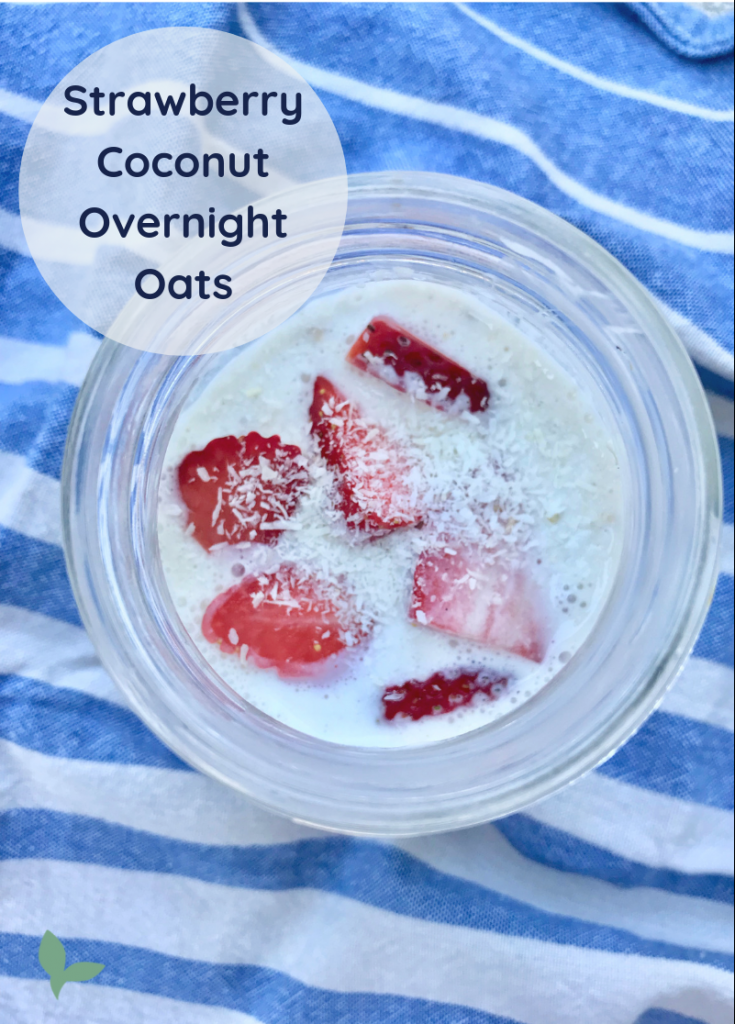 About the author: Megan Poczekaj, RDN, LD, is a registered dietitian nutritionist in Orlando, FL. She owns the private practice, Nutrition Awareness, where she teaches other entrepreneurs how to maximize their productivity and performance with nutrition. She is the author of the book The Optimized Life: A Nutrition Guide for Entrepreneurs and co-host of the Nutrition Awareness Podcast.