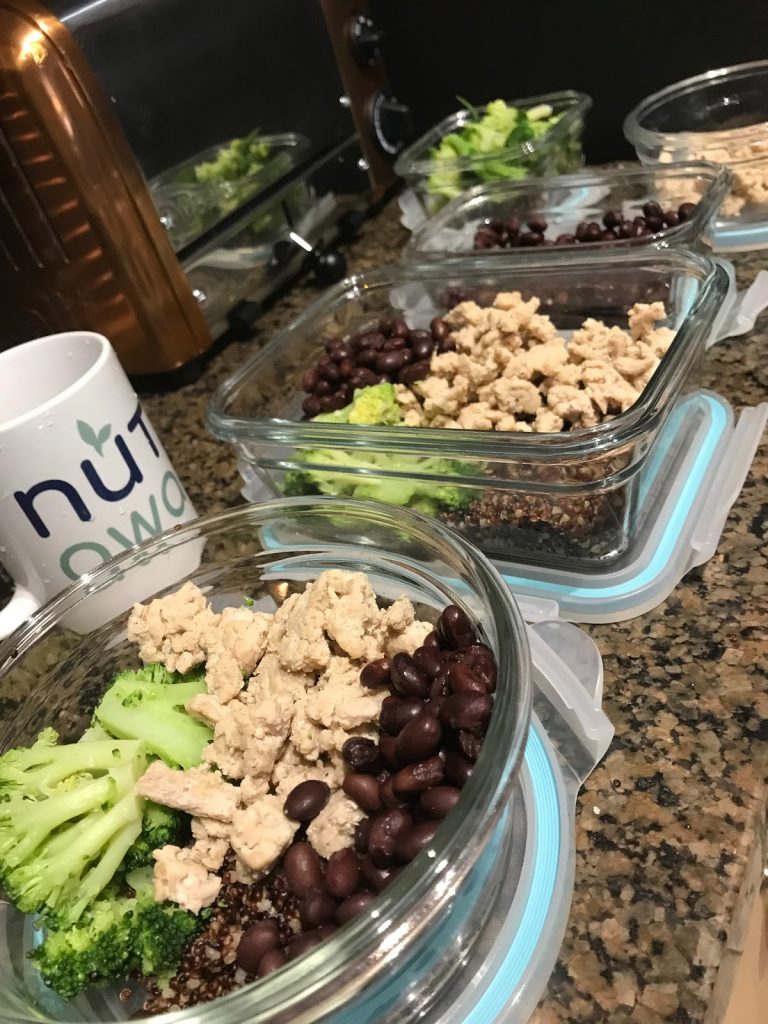 ---
We all know meal prepping in advance can help us stay on track with our fitness goals. Not only does it help deter us from grabbing a not-so-healthy option when we're in a pinch but also eliminates the nightly "what should I eat for dinner?" dilemma.
But meal prepping can be overwhelming especially if you're cooking for only 1-2 people.
Truth be told, clients with and without shared households are always telling me they are interested in meal prep but don't know where or how to start.
Other common reasons I hear include:
Lack motivation and/or time
Possessing little-to-no basic cooking skills
Claims of getting tired of the same meals day after day
Fear of wasting food
If you lack motivation, I can't help you if you don't want to help yourself. Ask yourself why you want to make a change. Ask yourself what will happen if you don't change. Once you find your motivation, it's time to address the other meal-prep barriers, like lack of kitchen skills and getting tired of eating the same meals over and over again. Here are my best tips to help you dominate meal prepping for one:
Tip #1: Don't Wing It
The most important point of this entire article: you NEED to plan your meals, grocery list, and meal prep session(s). Seriously. Otherwise, you will be left with a fridge full of rotten produce, the ghost of wasted food receipts, and backtracking footprints leading directly AWAY from your goals.
1. Plan which meals you want to prep (i.e breakfast and lunch Monday-Friday).
2. Decide what food you want to eat (more on this the later).
3. Make a grocery list.
4. Schedule 1-3 hours on Sunday (or 1-2 hours both Sunday & Wednesday) to prep.
Bonus tip: scan your pantry & fridge for items you already have on hand and plan meals around these ingredients.
Tip #2: Plan Meals with Overlapping Ingredients
I'm calling B.S. on anyone who tells me they're perfectly content eating chicken, broccoli, and rice everyday for lunch until the day they die.
"But Kait, I really don't get sick of eating the same meals over and over again."
Ok. Fine. You're obviously an alien. But the rest of us understand that variety is the spice of life.
The key to keeping it interesting with single household meal prep is to elevate a few ingredients and make them the center of your meals. My favorite way to do so is to pick and prepare 2-3 different proteins, at least 3-4 fresh veggies, and 2 starches/carbs. Then, I combine them in different ways with the various shelf-stable staples, healthy fats, & condiments/toppings I keep on hand so each meal is unique.
Examples:
Proteins: Sauteed tempeh, baked & seasoned chicken, canned bean of choice (black, kidney, pinto)
Veggies: Roasted broccoli, sliced red bell pepper, frozen cauliflower rice, washed & diced mushrooms, sugar snap peas, spinach
Starches: Tri-color quinoa and diced/roasted sweet potatoes
Potential recipes:
Tempeh or chicken stir-fry with sauteed bell pepper, mushrooms, and sugar snap peas over quinoa (add teriyaki, olive oil, and/or liquid aminos to skillet, top with crushed peanuts)
Spinach salad with roasted broccoli, roasted sweet potato cubes, beans and/or chicken or tempeh (Top with olive oil drizzle, lemon juice, sliced avocado or cheese)
Tex Mex Bowl: Chicken, beans, ½ quinoa ½ riced cauliflower, sauteed bell peppers (top with salsa, avocado, cheese, additional veggies as available)
Stuffed Sweet Potato with sauteed greens, beans and/or chicken (drizzle with tahini or top with salsa & avocado )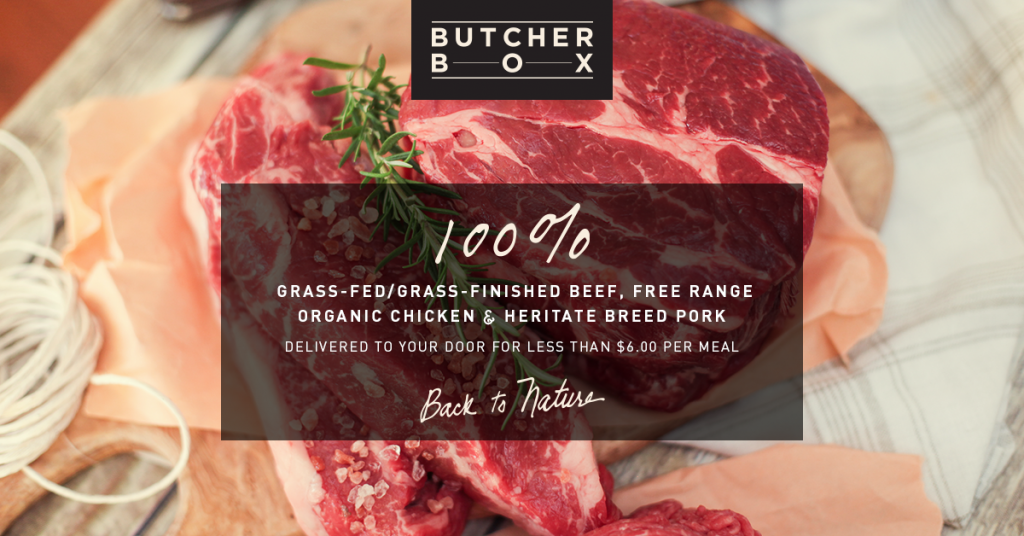 Tip #3: Pay Attention to the Serving Size
Be honest with how much you'll eat between meal prep sessions. Recipes & boxed items like rice or quinoa commonly provide instructions for making large servings for multiple people. Consider halving or quartering what is suggested. Nothing is worse than throwing out tons of stinky, week-old rice because you forgot 2 cup dry equals 6 cups cooked.
Tip #4: Buy in Bulk
When possible, buy shelf-stable items such as rice, quinoa, beans, lentils, oats, natural peanut butter & nuts, natural protein powders, low-sodium/sugar sauces, and seasonings in bulk to save money and lessen the chance you'll run out mid-prep session.
You can also buy animal protein such as poultry, lean beef, and fish in bulk and freeze. Frozen veggies are also a great option! You can freeze the ones you buy fresh but can't eat in time or buy them that way.
Bonus tip: be sure to read the ingredients labels on the bagged frozen fruits & veggies. The only ingredients listed should be that fruit or vegetable- no additives, salt, sugar, or fillers.
Tip #5: Shop Local
Stake out your local Farmers Markets or produce shops for better value. The produce at these markets typically skip the 'middleman' and therefore last longer. They also tend to be less expensive and support your community farmers!
Local to Orlando? Try:
Clemons Produce on Curry Ford road (open daily)
Freshfield Farms in Sodo (open daily)
Winter Park & Winter Garden Farmers Market (Saturdays)
Lake Eola Farmers Market (Sundays)
If you're not local to Orlando or perusing the market on a weekend just isn't your jam, try a delivery service like Butcher Box (monthly delivery of grass fed, free range meats and wild salmon) and join a local CSA that delivers a monthly box of in-season veggies.
For the Overachievers, More Quick Tips:
Invest in quality tupperware (and have plenty of it in multiple sizes). I'm a huge fan of this Pyrex set because it's made from glass instead of plastic and it includes many different shapes/sizes that store neatly inside of each other to save space.
Save time with a Crock Pot or Instant Pot! The Instant Pot is a total game changer. Recipes that used to take 8 hours are now complete in 30 minutes.
Crock Pot/Instant Pot hack #2 (can you tell I'm a fan?): Prepare chilis or soups in bulk, then freeze for later.
Meal prep with a work buddy and swap lunches on a designated day of the week to keep things interesting
Document the meals you really enjoyed (and how you made them) in your phone, fitness app, excel sheet, or notepad. This is helpful for when you run out of ideas and need some inspiration from meals you know you enjoy.
Still struggling with meal prep? Chat with one of our registered dietitians to develop an individualized game plan to meeting your nutrition, diet, or weight loss goals.
Post by Kait Richardson, RDN, LD. Read more about the dietitians at Nutrition Awareness here.
Disclosure: We were not paid to write any of the reviews or recommendations above. This post may contain one or more affiliate links. All opinions are our own.
Kait Richardson is a registered dietitian nutritionist in Orlando, FL. She is a partner at a private practice, Nutrition Awareness, where she helps frustrated yo-yo dieters reach their health goals using 1:1 nutrition coaching. She is the co-host of the Nutrition Awareness Podcast.