---
These Quinoa Pizza Bites were one of the very first recipes I posted on my blog back in 2013. They needed a major refresh and some new photos. Back then, no one even knew how to pronounce quinoa!
I added more "pizza toppings" this time for more flavor and a pop of color. These healthy pizza bites are the perfect alternative to frozen pizza bagels and pizza pockets. You can pack them in your lunch (or your kids lunch!) or have them as an afternoon snack to keep you fueled for the rest of the day. Feel free to swap out any of the toppings you don't enjoy or add more. I also think they make a great appetizer to have sitting out when you have friends over.
Make sure you choose a no nonsense marinara sauce. They aren't hard to find, you just have to look at the ingredients list. If you were making a pizza sauce and you wouldn't put that ingredient in it, put that jar back on the shelf.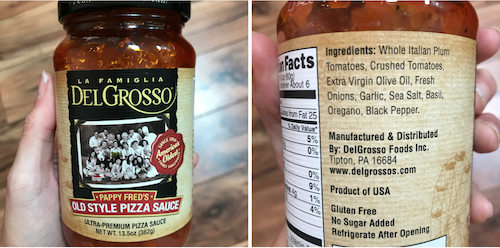 Quinoa Pizza Bites
Makes 12 pizza bites
Ingredients
1 cup uncooked quinoa
1 jar of your favorite no-nonsense marinara
1 small can (2 oz of sliced black olives)
1/4 cup green pepper, diced
1/2 cup red onion, diced
1/4 cup sun-dried tomatoes, chopped
2 cloves garlic, diced
2 tsp basil
2 tsp oregano
2 tsp thyme
2 eggs
1 cup mozzarella cheese
Directions
Preheat oven to 350 degrees Fahrenheit.
Cook 1 cup of quinoa according to package directions.
While quinoa is cooking, get dicing and chopping and add all of the ingredients EXCEPT marinara and cheese to a bowl and combine.
Once quinoa is finished cooking, mix in 1/2 cup of marina, mozzarella cheese, and the rest of the combined ingredients.
Spray a muffin tin with non-stick cooking spray and fill each cup with the quinoa mixture, making sure to press down to compact.
Bake for 25 minutes then let cool before removing from tins. Serve with the rest of the marinara sauce on the side for dipping.