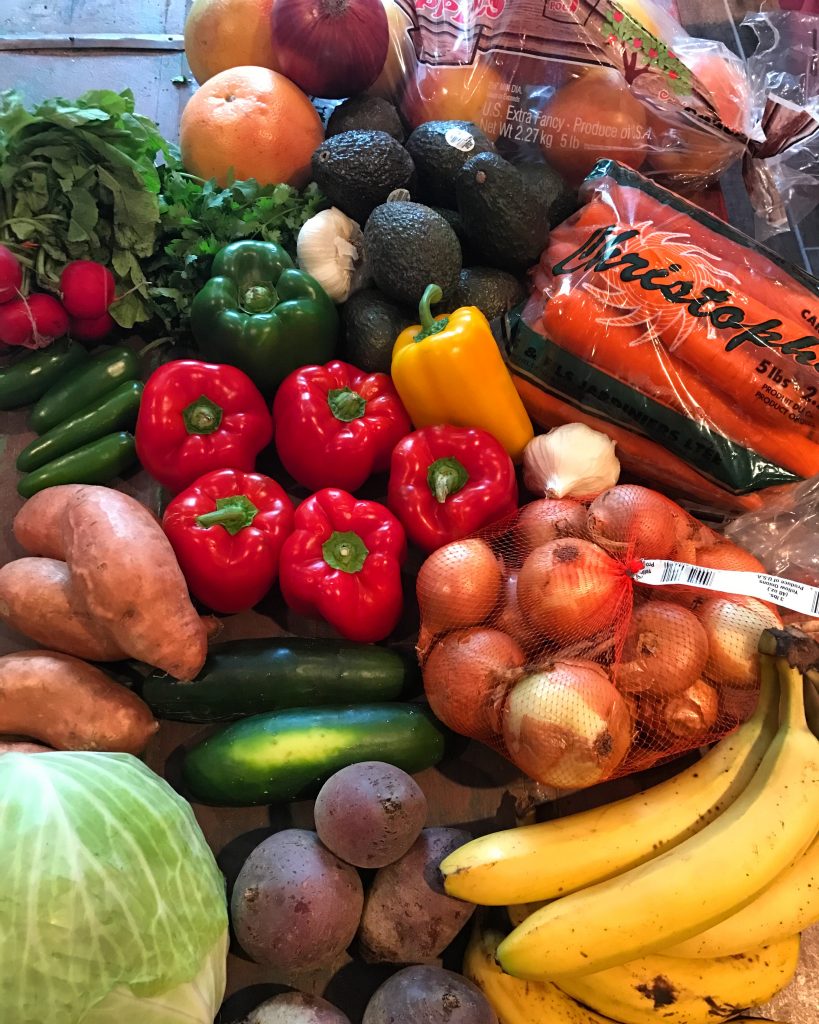 ---
I like to do experiments on myself. When I notice a lot of clients asking about a certain diet, way of eating, supplement, or product, I make an effort to try it myself instead of just quickly dismissing it as a fad or gimmick. (Check out 7 Days on the Ketogenic Diet).
In the past year I've had more clients than ever wanting help transitioning to a vegan diet. I'm perfectly comfortable and confident in helping them since I try to follow a mostly plant-based diet myself. However, it's one thing to be able to counsel clients to do something, teach them what nutrients to pay attention to and what foods would help them balance a meal and another thing entirely to actually experience it yourself. I've never tried to cut out eggs or dairy and I'm not sure I can do it. That's why I've decided to go vegan for the month of January and share my experience. I want to know if eating vegan will cause a change in my weight and energy levels, if I'll have crazy cravings, how it might affect my workouts (Crossfit), and how hard it really is to live a normal life while eating only plants.
Vegans eat no animal products whatsoever. No meat, poultry, fish, eggs, dairy, or honey. No milk, no butter, no yogurt. That means checking the labels of everything from buffalo sauce to crackers (who knew there's butter in buffalo sauce or whey in crackers?). You may be asking yourself the same questions I've heard from many of my friends, "so what CAN you eat?" and "are you going to be living on tofu?"
I can eat all veggies, fruits, grains, legumes, mushrooms, nuts, and seeds. That's what an ideal vegan diet is made up of. I started by researching some vegan recipes online and making a quick plan for the week.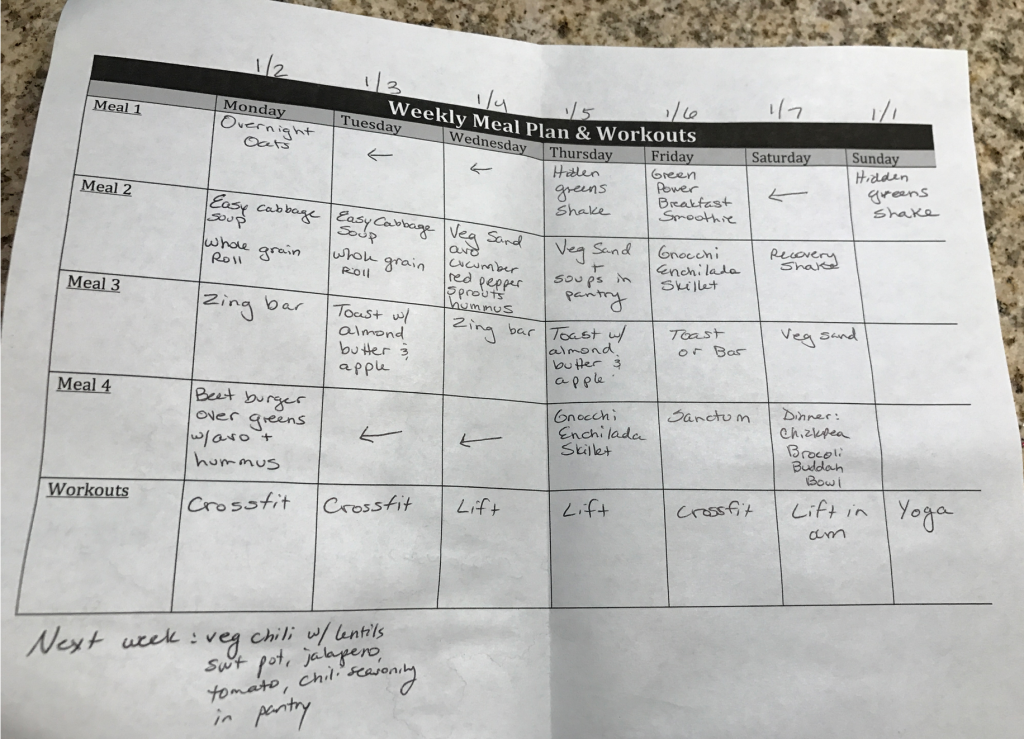 I bought most of the foods I needed over the weekend and did some prep work to make my week easier. Many people have the misconception that eating vegan or eating healthier in general is more expensive. I got everything in the top picture from Clemon's Produce for $29:
The first recipe I tried was this easy White Bean and Cabbage Soup from Making Thyme for Health. It was hearty, filling, and perfect for the one week of cold weather we get here in Florida.
I definitely didn't feel deprived and I liked this soup so much I already made it again this week. Next on the list were Beet Burgers. I substituted the egg with a mix of chia seeds and water to make it vegan.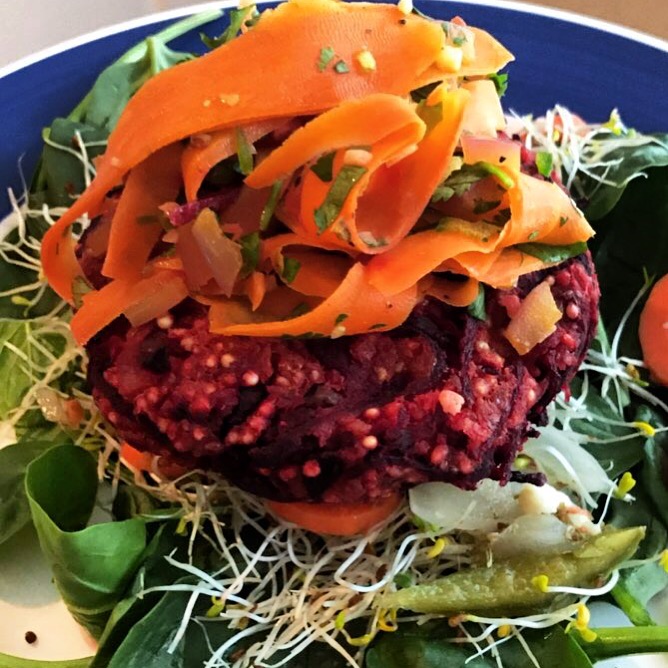 Other recipes I tried this week:
30-minute Gnochhi Enchilada Skillet
Hidden Greens Chocolate Protein Smoothie
Green Power Breakfast Smoothie
Vegan Overnight Oats (added Phood chocolate protein powder and soy milk instead of almond milk to up the protein)
I did not have to spend all week in the kitchen. Every recipe took 30 minutes or less and I made enough for leftovers so I wasn't cooking every day. When I needed something quick and easy I grabbed a vegan protein bar or heated up a Big Sur Sweet Earth Burrito. By the time Friday came around I'll admit I was craving something more indulgent so I headed over to Market on South, an all-vegan market not far from my house. I ordered the TLT, a vegan version of a BLT with heirloom tomatoes, arugula, smoked tempeh bacon & lemon mayo on texas toast with a side of collard greens. It was deeeeelish and totally hit the spot.
I also went back on Sunday to try their brunch (savory french toast– OMG, I could eat it every weekend) and pick up a vegan donut to go. Valhalla Bakery (the bakery at Market on South) is famous for these donuts and they sell out every weekend. Now I know why!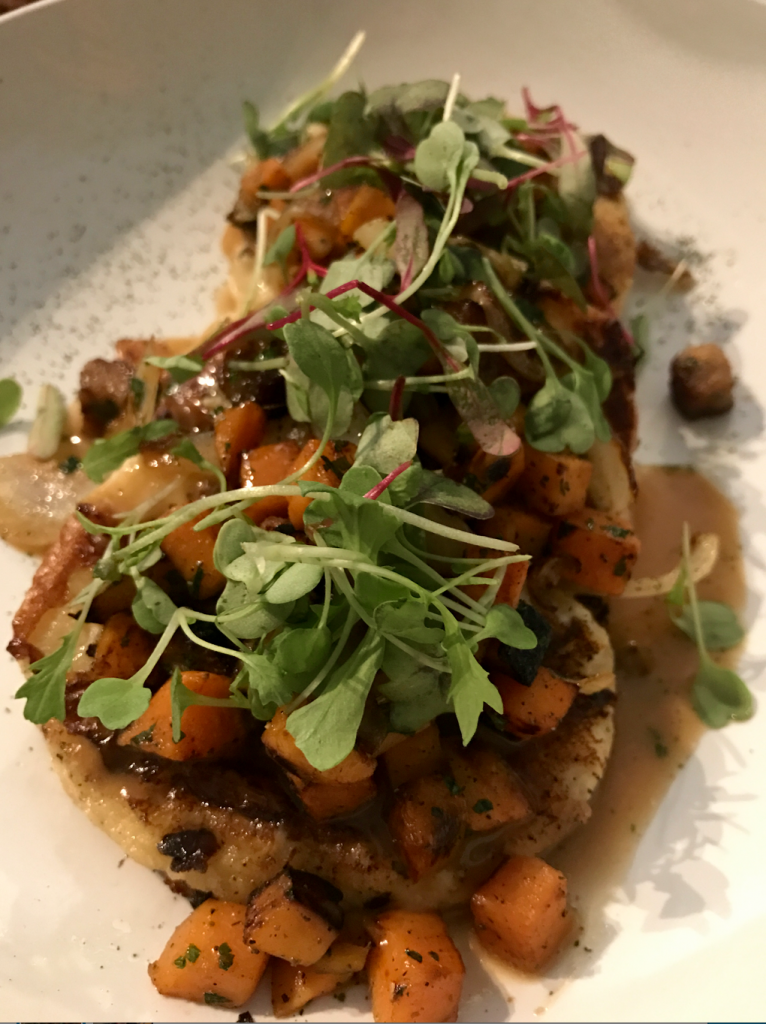 Things I screwed up or learned this week and my tips for you:
Milk stouts and beers with honey are off the table. A milk stout style of beer (also called sweet stout or cream stout) is a stout containing lactose, a sugar derived from milk. Barnivore has an extensive list of vegan-approved beers.
Soups and asian dishes that you think might be vegan (like pad Thai with tofu) may contain fish sauce or be made with egg noodles.
Pizza. I can have the crust with sauce and veggies right? Nope, at least not from Domino's. My friends ordered pizza with a garlic butter crust to eat during the National Championship game and I had to refrain. That was really the only challenge this week where I felt deprived.
Most dark chocolate is not vegan. You have to really search to find one without any milk products.
Dining out really isn't that hard, as long as you do your research and your friends are open to trying new places. Market on South, Ethos, Sanctum, Skyebird, and Dandelion Cafe are just a few delicious vegan-friendly places within a 5-mile radius of me. Even First Watch had a special on their brunch menu that was vegan and a fresh juice bar.
Going into week 2 my energy level is good and I'm feeling somewhat confident about doing this for a month. I will admit that I miss eggs because I rely on them a lot for a quick, easy, and cheap protein source.
If you want a detailed report of what I ate daily this week to help you put together a plan, click here: vegan-week-1 (free).