---
This is it! My last day as a vegan! Today is day 31 of my month-long vegan diet trial. If you missed it, here's a recap:
Vegan: Week 1
Vegan: Week 2
Vegan: Week 3
Four whole weeks without any animal products. No meat, no cheese, no butter, no yogurt, no milk, no honey, nada! Four weeks of being a super annoying customer in restaurants and four weeks of trying to come up with ways to make tofu taste good.
Honestly, it couldn't come soon enough! I know in previous weeks I've talked about how easy it's been but this past week was torture. I was so hungry. I would eat a meal and then 2 hours later I would be starving! It was like no matter what I ate, my body just felt empty. I tried to increase my protein intake but I guess I just couldn't get it high enough for the amount of strength training I've been doing. I CAN'T WAIT TO EAT AN EGG TOMORROW!
Enough with the negative. Like I said, I'm just hungry. Up until this past week, this was truly a great experience.
Positives:
I tried a ton of new foods and recipes over the past month. I went to new restaurants and discovered that with a little research, you can easily find an enjoyable vegan meal. I had this super delicious vegan pizza from Pizza Bruno on Sunday that saved my life. It was the first thing in days that felt satisfying.
Challenging myself this month has definitely kick-started me back into a healthier, plant-based lifestyle. Going forward, I don't think it would be unreasonable for me to be 80% vegan, but some things aren't worth giving up. I can live without beef and chicken but eggs, whey-based protein powder, and salmon are 3 things I can't wait to work back into my diet. I don't care if I eat tofu again for a very long time. I've never had an issue with it in the past but I think the amount of it I've eaten over the past month has just turned me off.
I definitely slimmed down. I started out at 127.8 lbs (28% fat) on January 1st. My lowest weight over the month was 121.9 lbs (26.9% fat) on 1/25. This morning I was 123.7 lbs (26.6% fat). I'm glad to see that I could still build muscle on a vegan diet and it did not keep me from working out. If anything, I worked out more. My energy never suffered, but I did have a hard time focusing on Thursday and Friday last week because I was constantly hungry.
What I will continue:
1. Choosing vegetarian/vegan options when dining out and going to plant-based restaurants.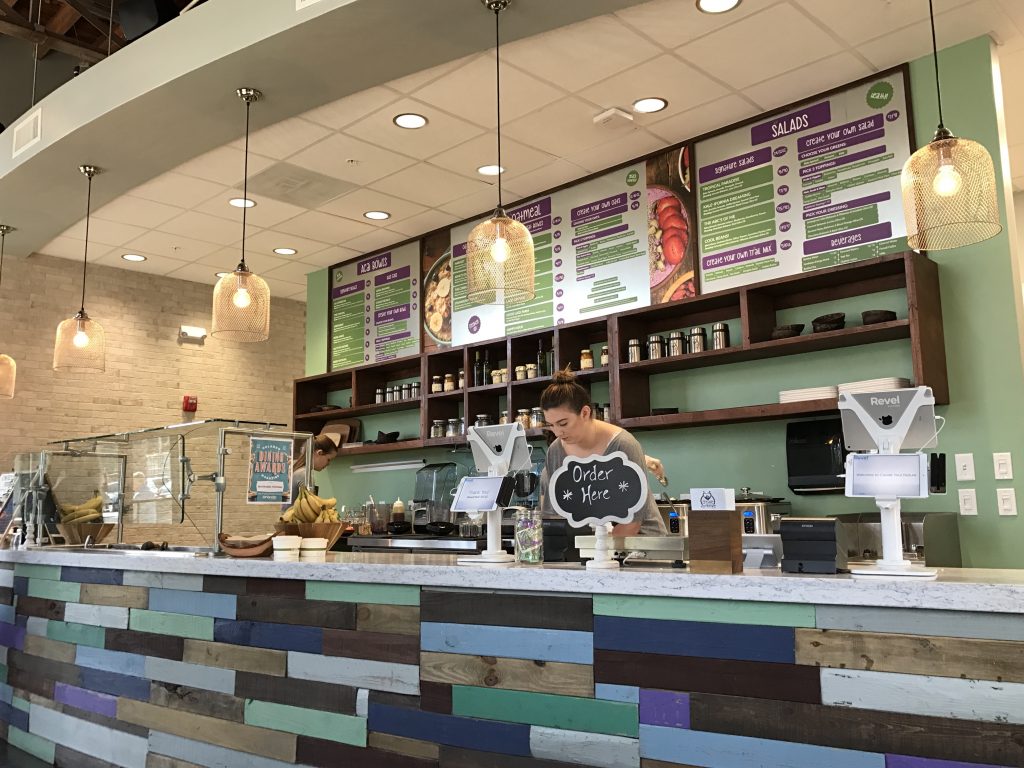 Acai Bowls from Create Your Nature
2. Making vegetarian/vegan meals at home. I will not buy meat from a grocery store to make at home. The only time I will cook a meal with meat is if I know how it was raised or if it is from my parents farm. Even then I will keep it to once a week or less.
3. Ordering plant-based meal boxes from Green Chef. Even though my month is up, I still ordered a vegan box this week because the recipes look awesome. Green Chef is a subscription service that sends a box with 3 healthy recipes with all organic, non-GMO ingredients in eco-friendly packaging. You are not obligated to receive a box every week and you choose when or if you want a delivery.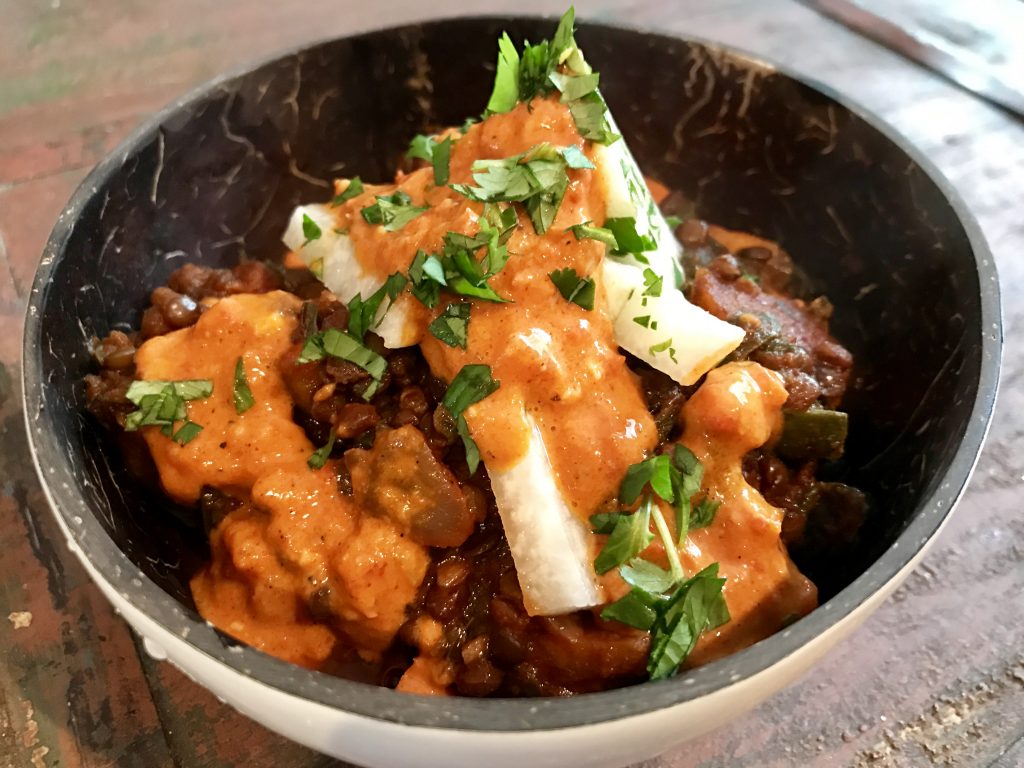 4. I will continue utilizing my Weekly Planning Sheets and making sure I plan and prep for the week ahead.
What I ate this month:
Vegan Week 1
Vegan Week 2
Vegan Week 3
Vegan Week 4
This is by no means a diet or meal plan suggestion for you, just something you can refer to for ideas. I am not perfect and I don't try to be.
What I won't continue:
1. Not eating during get-togethers with friends when the only things available are not vegan. If my Aunt is making her ziti that I love, you better believe I am eating it. I hate being the girl in the room that says "I can't eat that."
2. Not trying special dishes when I'm traveling just because they aren't vegan. I don't want to travel to a place with the best chicken schnitzel in the world and not even try it. I want to experience everything on this earth that I possibly can and for me, food is a huge part of culture and travel.
3. Drinking plant-based protein powder. I can only use a tablespoon or so in a shake before I start to gag. Adding PB2 and hemp seeds to my smoothies this month was a life-saver for the protein boost.
I really dislike this whole "putting a label on yourself" thing about the way you eat. Why do you have to label yourself as a vegan or vegetarian or paleo or whatever new diet on the block? What if I don't eat animal products for 2 weeks then I go have a steak at Ruth's Chris for my birthday? Is that blasphemy? What if I want to include more plant-based meals but I'm not ready to live in a world without butter?
Putting a label on the way you eat can feel restrictive and may even prevent you from trying new ways of eating if you feel like you have to write off certain foods or food groups. I would encourage you all to eat less meat, but that doesn't mean you can never eat a cheeseburger ever again. Maybe for you that means one meal a week where you don't have meat, or one day a week where you decide to skip the cheese. Find what works for you and your lifestyle.
Maybe I can just be a weekday vegan. But, if I'm feeling extra hungry one day, my muscles feel broken down, or I need extra protein I'm not going to hesitate to throw a pasture-raised egg over my roasted veggies!