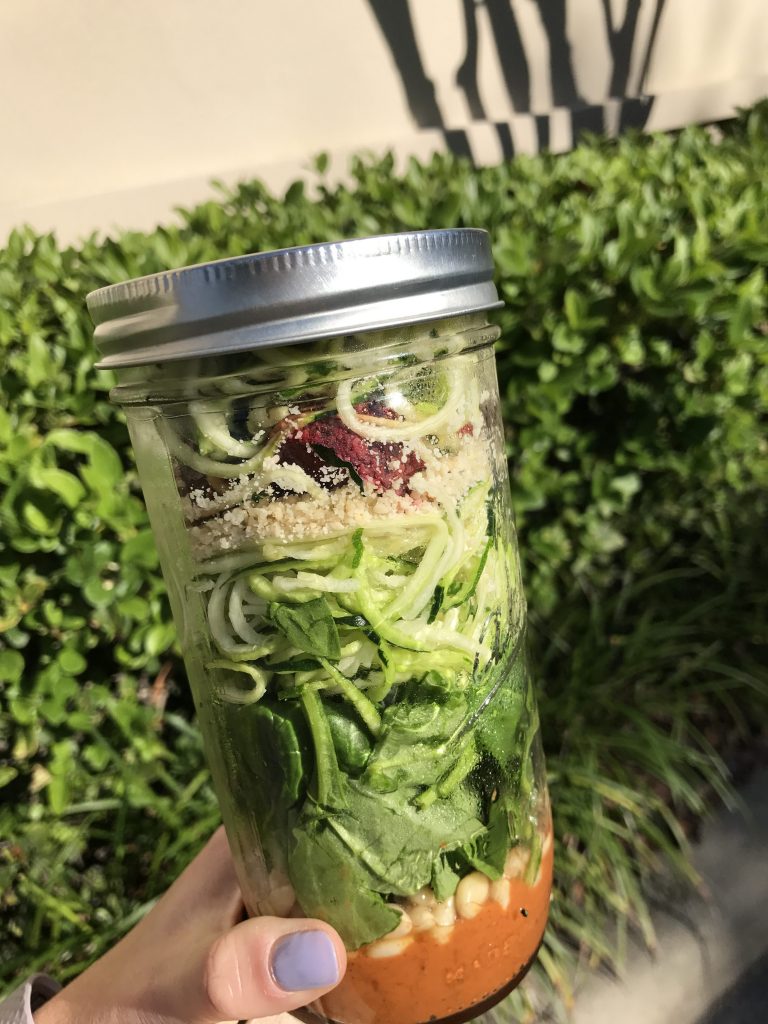 ---
It's week 2 in my vegan experiment (day 17 to be exact). Here's a recap of week 1 if you missed it. Someone asked me a question yesterday that threw me for a loop: "isn't the vegan diet just another fad?" No, it's not just a fad diet. It's not like the keto diet or the Atkins diet or the South Beach diet. People are going plant-based for a lot more reasons than just a quick fix to lose weight.
As we all become more aware of where our food comes from, it's hard to turn a blind eye to the grim realities of factory farming. Decreasing your environmental impact and improving overall health are two other common reasons to decrease your meat intake. I get clients every week that want help transitioning to a plant-based diet, and they're not your typical female tree-hugging hippie. High-powered male CEOs, athletes, and the average Joe are all asking me how they can rely less on animal products. I don't think everyone in the meat-loving US is going to turn vegan, but I do think more and more people are becoming conscious of the impact the food on their plates has on their bodies, energy, and environment.
What did I eat this week? Like every week when I'm on top of things, I started with a plan. I really don't know how you could be vegan and not plan ahead (or have a healthy diet at all for that matter).
For breakfast, I had sprouted grain toast either topped with avocado and red pepper that I roasted myself or topped with crunchy peanut butter and apple slices.
For lunch, I made the easy White Bean and Cabbage Soup again then Vegan Fried Rice with a ton of added veggies (broccoli, green beans, sprouts).
I picked up some fun vegan options to try at Publix, which I was totally surprised to find there.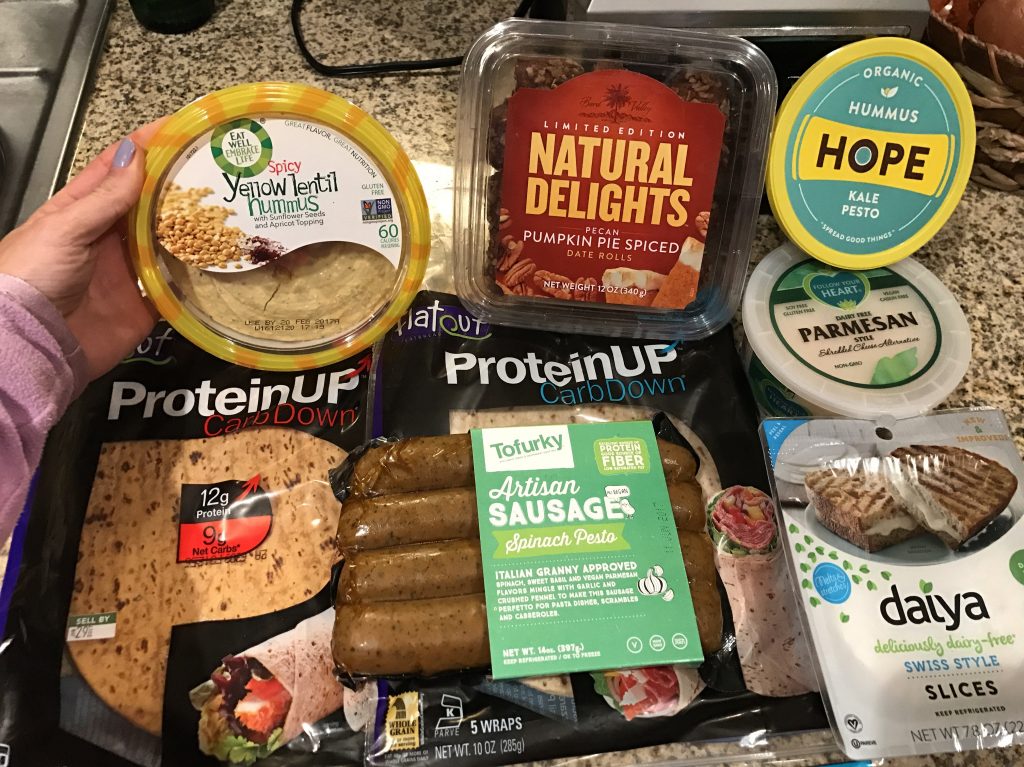 The parmesan "cheese" went really well in the Chunky Portobello Mushroom Burgers but the swiss is not something I'll ever buy again. It just kind of made me nauseous. Also, tofurkey…. nope. Not happening again. I tried it first in a wrap with the cheese and veggies but I couldn't finish it, then again in a veggie skillet and I ended up picking most of it out. It's more of a texture thing than taste.
I relied a LOT (probably too much) on frozen Sweet Earth Burritos. They're delicious and take 2 minutes to heat up.
I tried a new-to-me vegan protein bar called GoMacro that I didn't enjoy. It didn't taste good and it was way too chewy and sticky. I made a list of the best vegan protein bars here.
Am I hungry? Yeah, sometimes. I really just want to throw an egg on a lot of things, like the Tex-Mex Casserole I ate last night. I know the reason I'm hungrier is from the lower protein and higher carb ratio. I could make it better by adding in some plant-based protein shakes but I really just don't like plant-based protein powders. They all taste like chalk to me after a few sips. And I won't lie, I saw a commercial for fried chicken (usually something I could care less about) and it looked really, really good.
Am I tired? No, not at all. I've got good energy, I feel light, and I've been looking forward to my workouts. I was abnormally sore for 3 days after a heavy leg day last week but I don't know if that's from my diet or because I haven't done lunges in ages.
Has my weight changed? Yes. I've gone from 127.8 on January 1 to 123.2 today. My body fat went from 28% to 27.3% (according to my FitBit Aria scale, which is not a gold standard in measuring body fat but gives me a good idea of where I am). I noted that on January 13th I was starting to see more muscle tone.
Can I live a normal life? Pretty much. It definitely hasn't kept me from doing anything. I went on a bar crawl with friends this weekend and it was hard finding something vegan in a place that cooks everything in a fryer (I went with fried banana peppers and I'm assuming there was probably some kind of egg or milk in the batter). This week I have a few business lunches so I gave each person a few places to choose from where I know I can get a good vegan meal. One of them actually picked an all vegan restaurant, Ethos.
Am I taking supplements? Yes. I'm taking Jarrow BCAAs before my crossfit workouts (for help with recovery), an Optimum Nutrition Multivitamin (for iron) every other day, and Pure Hawaiian Sprirulina (for B-12) as often as I remember.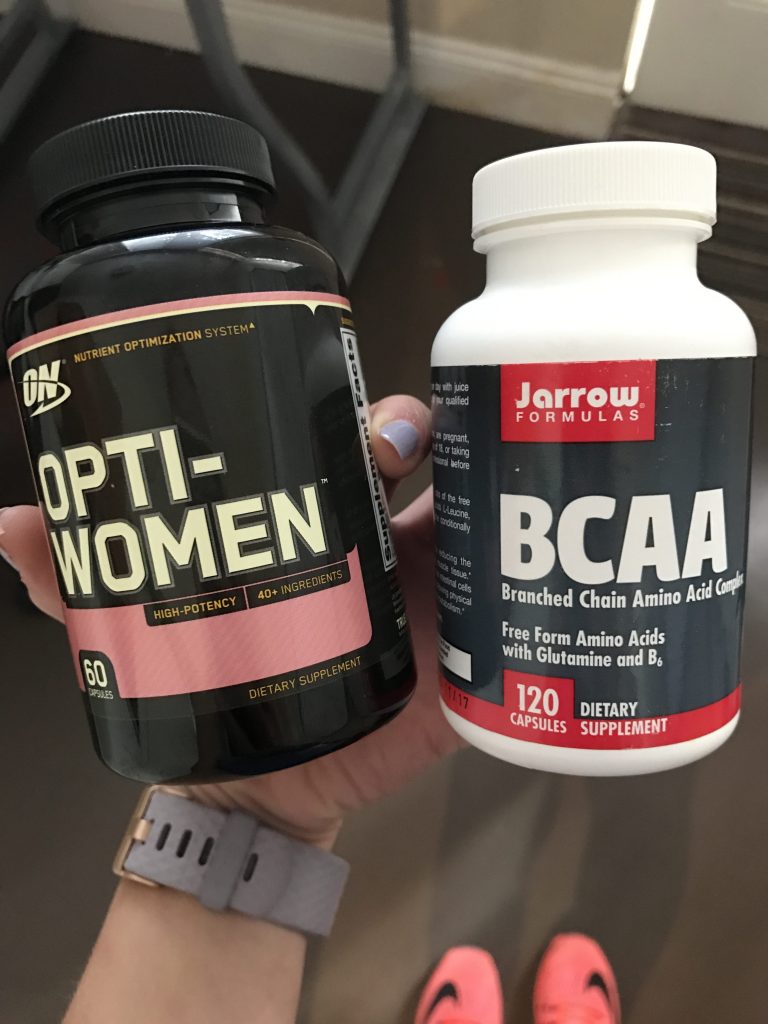 What I learned/screwed up this week:
Worcestershire sauce is NOT vegan. It has anchovies in it. Who knew? Also, buffalo sauce has butter.

Stick with real food options. Tofurkey and vegan swiss cheese are just weird.

Cuban toast comes already buttered. Fail.

Letting foodservice staff know what you are doing really comes in handy. I told the woman at the counter at Pig Floyds what I was doing and she said she would make sure they used a separate pan and gave me suggestions on what I could get (even though there was nothing vegan on the menu).

Most people will be really supportive and lend a helping hand if you let them in on your goals. I think this would be much harder if I hadn't told my family, friends, random girl at the boutique down the street, etc.
If you want a detailed report of what I ate daily this week to help you put together a plan, click here: Vegan Week 2 (free).