---
How much food and drink can one person experience in 3 days? I tested my limits this past Labor Day weekend in one of my favorite US cities: Dallas, Texas. As soon as we landed we headed straight for our favorite brunch stop. A Dallas staple, Smoke is a modern Texan restaurant by well-known James Beard Award-Winning chef Tim Byres. Their Double Barrel Bloody Mary is enough to make me want to fly all the way across the country just to have a meal. Smoke prides itself on from-scratch cooking using homegrown and local ingredients and was named the best breakfast in Texas by Southern Living magazine. Their Smoked Brisket Cornbread Hash with Poached Egg & Green Chili Rajas is easily in the top 5 of my favorite brunch meals.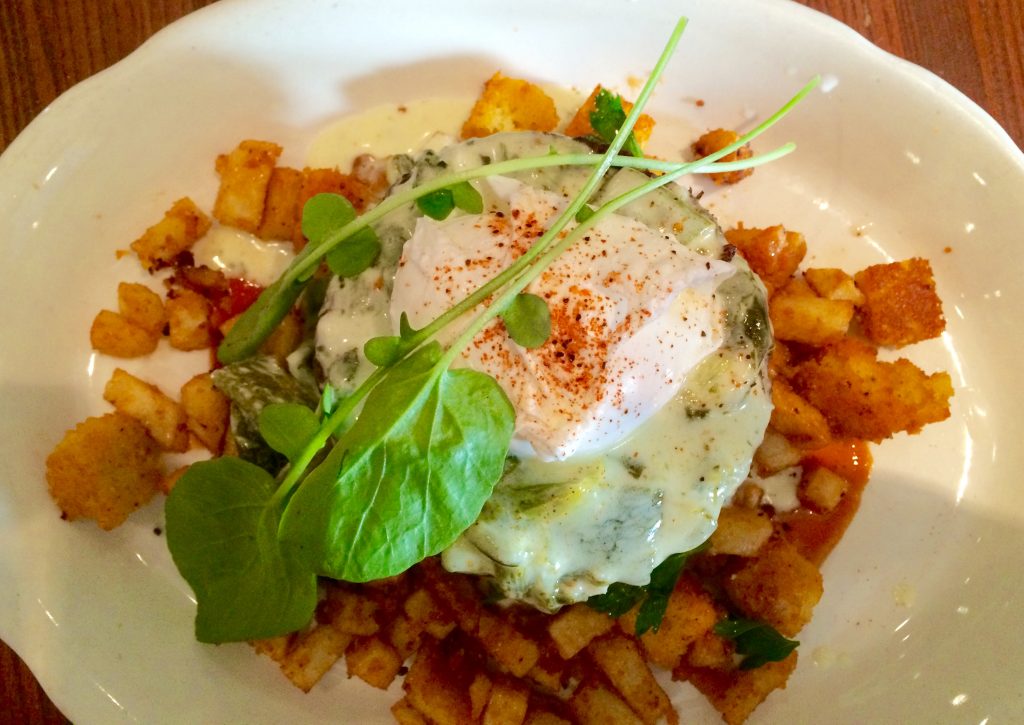 Excuse the shadowy photos, but I was way too excited to eat to take the time to set up a good photo op. See that side of bacon in the background? I'm not one of those bacon-obsessed people that thinks its a necessary addition to any dish. In fact, I'm not a huge fan of eating meat in the first place, unless it's really worth it. However, you do not go to Smoke without ordering a side of bacon. You'll thank me once you get your hands on that thick, crunchy strip of awesome.

When we lived in Dallas, we felt like we had a really good handle on the food scene, yet every weekend we struggled between going to a new restaurant or going back to a past favorite. In the end, it hardly mattered because most meals left us blown-away either way. It seemed like we could just pop in anywhere and have a meal we wouldn't quickly forget. That doesn't just happen in any city.
After Smoke, we stopped in to McKinney Avenue Tavern in Uptown, known to the locals as the MAT. The MAT is the place to go to watch college sports if you're not from Texas. Ohio State was playing their home opener and I wanted to catch some of the game. The MAT is just a sports bar, nothing truly special, but it feels special when you can watch a game with a bunch of your fellow Buckeyes 1046 miles from Columbus. I had a few go-to, easy-drinking Texas beers that I missed, the Fireman's 4 and Blood & Honey.
Once the game wrapped up, we headed to the Harwood District (an up-and-coming area in Dallas) to check out The Happiest Hour. If you love the feeling of sipping a well-made cocktail or tipping back a local brew on a patio, The Happiest Hour is a must-do. I ordered a drink from their menu and it randomly came with a piece of beef jerky in it. That's Dallas.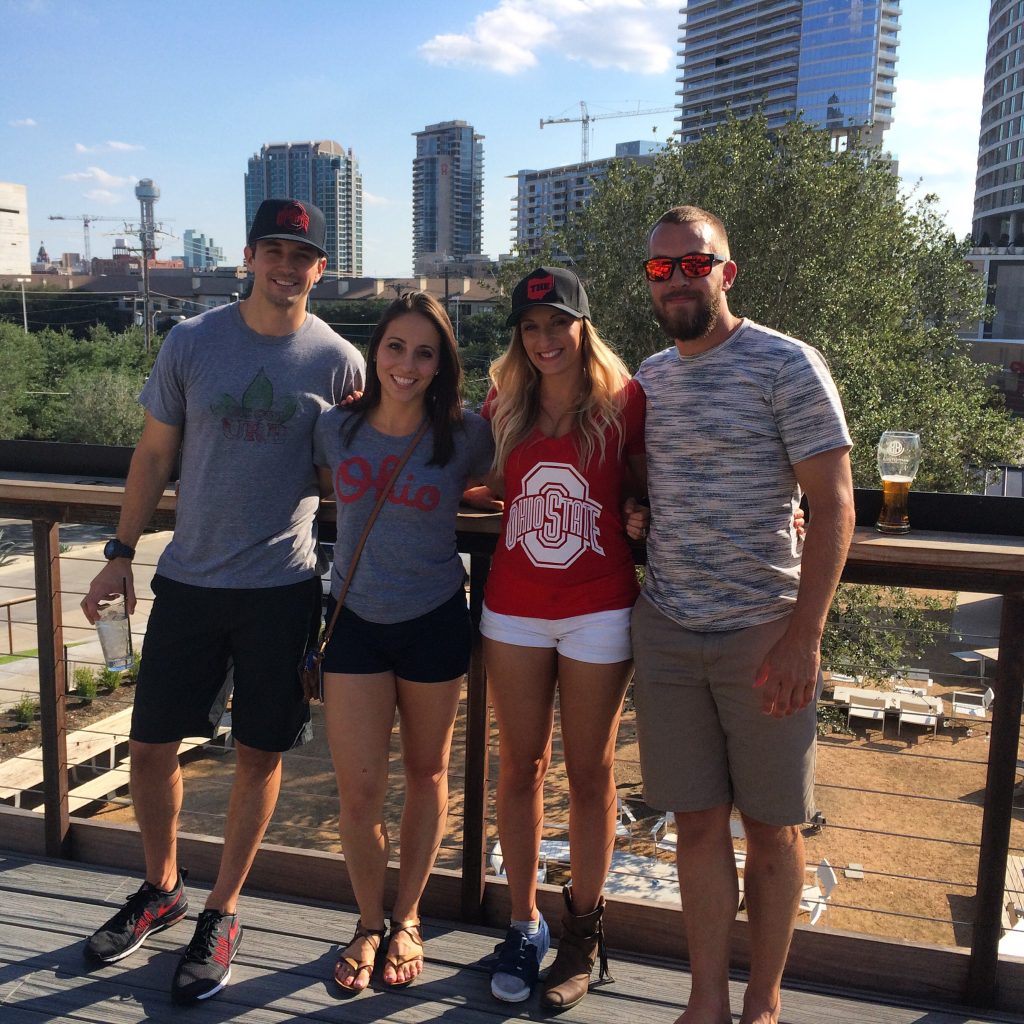 My absolute favorite restaurant in town is Cane Rosso in White Rock Lake. Unfortunately, we went to their Deep Ellum location and it was not up to par. The sandwich was a little soggy, the meat was mediocre and the pickles and sauce were sparse. I'm hoping it was just the location and not all of Cane Rosso that's gone downhill. I'm not kidding you, they make not only the best Cuban I've ever had (yes, I've had Cubans in Tampa AND Miami) but the best sandwich I've had. The bread is actually wood-fired pizza crust, they cure all their own meats, and make all the sauces in house. The pizza is Neopolitan style. I'm talking right out of Italy, crust barely done, crushed san marzano tomatoes, coal-fired crust….mmmm. I sadly didn't get that experience this time (I seriously daydream about Cane Rosso on a regular basis), but fingers crossed that next time I'll get my fix at their other location.
No one seems to drive themselves anywhere in Dallas anymore, probably because the drinks are so good everywhere you have to plan on imbibing at least a little when you go out. Ubers are available at a minutes notice all over town and I don't think we paid more than $10 for any fare. After Cane Rosso, we ubered back to our hotel in Harwood to rest up for another day of food exploration.
The next morning we headed downtown for coffee and a quick bite at Weekend Coffee in the Joule Hotel. I got their cold brew and a muffin that nonchalantly had an egg hiding inside of it. Yes Dallas, I get it. Nothing here is unimpressive.
There's not a whole lot to see downtown, so we drove to some of our favorite Dallas locales– the Bishop Arts District and Knox-Henderson.
You could park and spend a few good hours perusing all the eclectic shops, bars, and eateries in Bishop Arts. I miss Emporium Pies, a homey little cottage with homemade seasonal pies by the slice. Oddfellows in Bishop Arts is another one of the best brunch spots in the area. It's got a vibe that I'd describe as somewhere between a 1950's style diner and a hipster watering hole. They've got delicious coffee served in oversize cups, outdoor picnic tables, and plenty of interesting characters to people watch with just as many healthy options as unhealthy.
Our first stop in Knox-Henderson was the Old Monk because their blood-orange margarita is THE best.
After the margarita, we met some friends for lunch at The Porch and had to get the buratta & toast with whole roasted cloves of garlic (can you tell we are buratta-deprived in Florida?). Luckily my friends share so I got to try the house smoked brisket & barbacoa enchiladas with tomatillo salsa, fresh avocado, and cotija cheese, the shrimp & grits, and one of their dessert specials- the peanut butter mousse pie w/ graham cracker crust, concord grape jelly, honey roasted grapes, & peanut brittle. OMG. Food coma.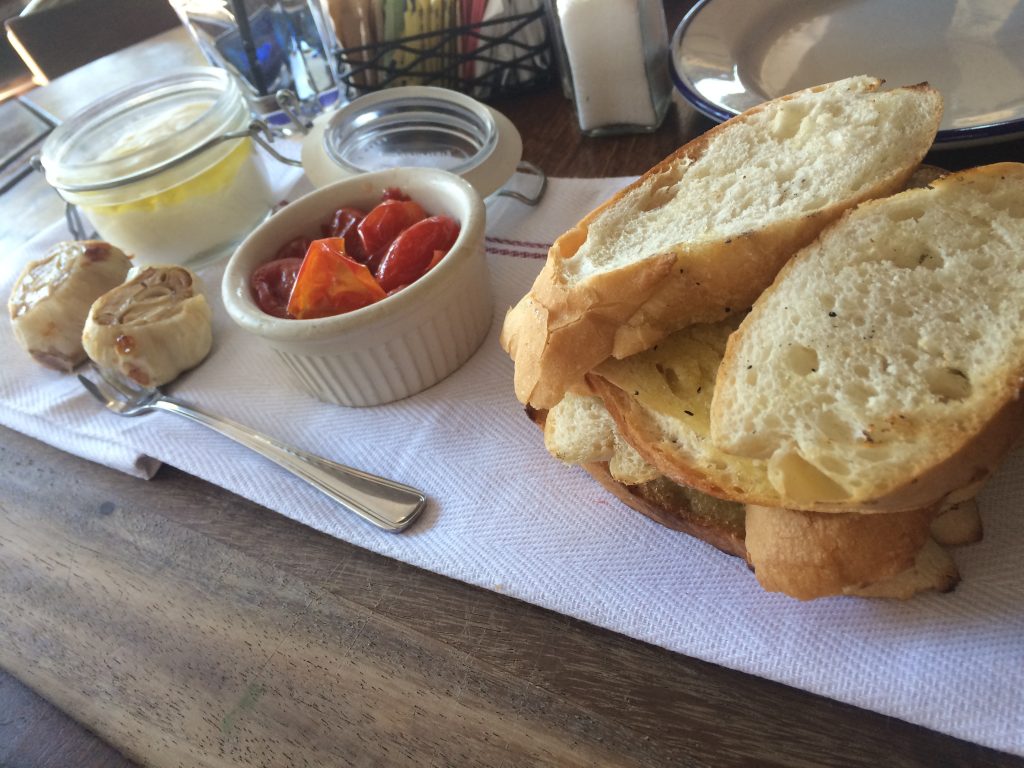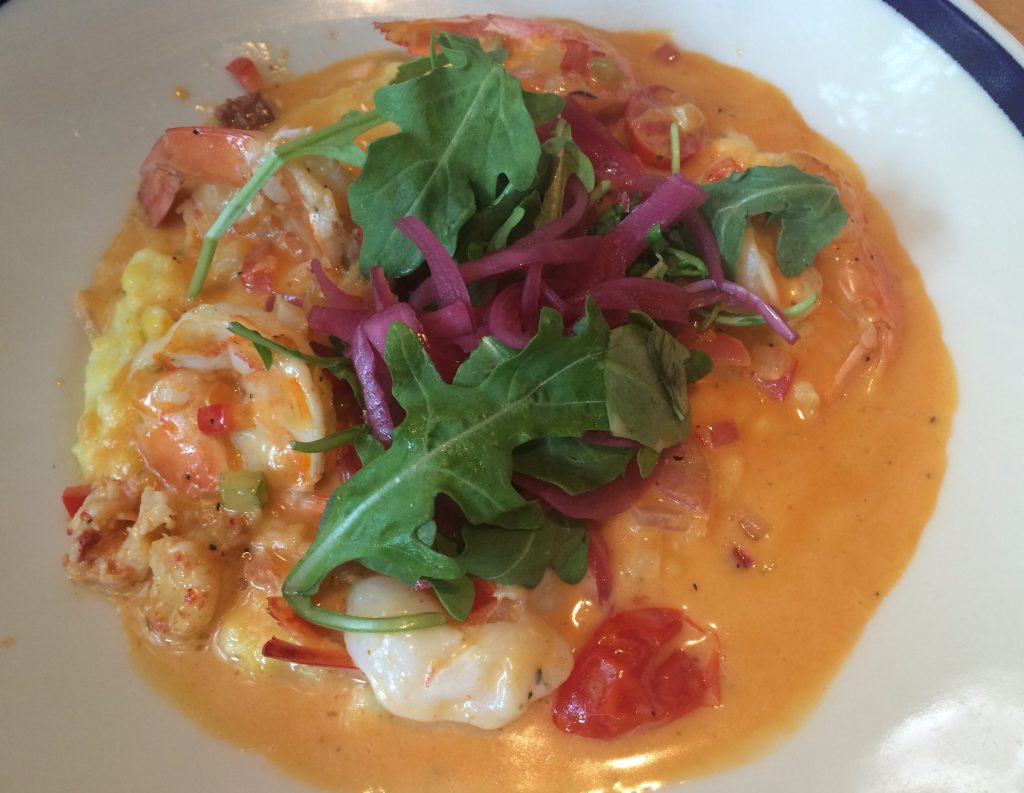 At this point, we needed to take a break. From the words of our Uber driver: "we don't have mountains, we don't have the beach, but we damn sure have got good food and drinks." We shopped around some of the antique stores around Knox-Henderson and let our food digest.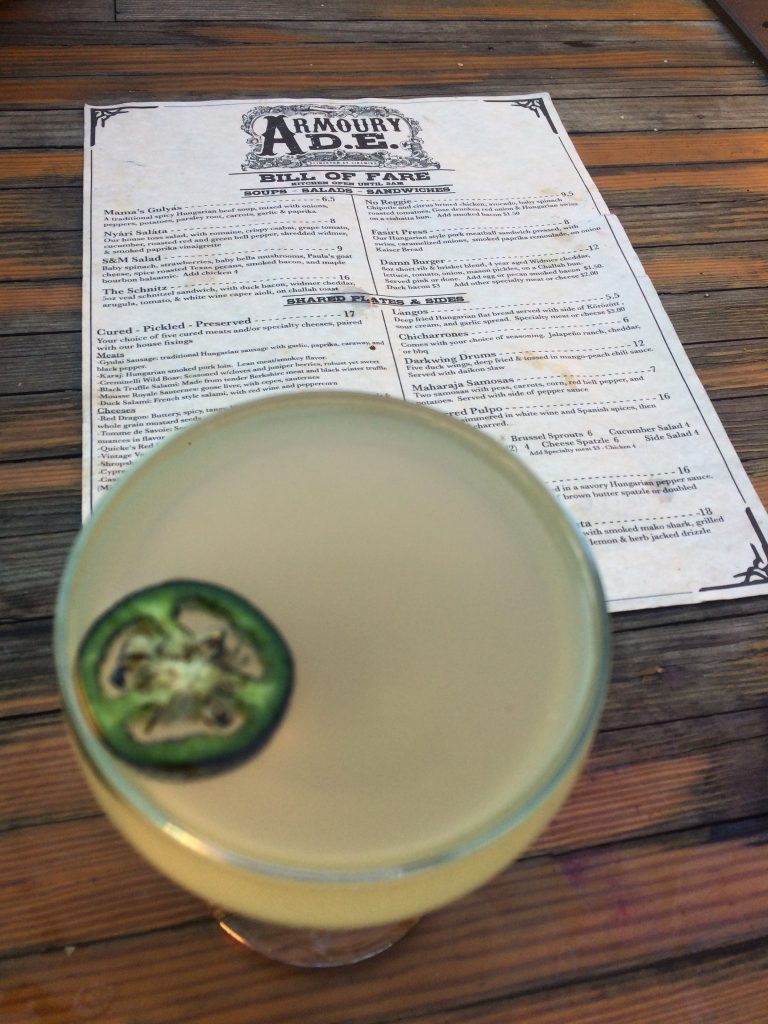 After a quick nap, we were at it again. This time back in Deep Ellum, which used to be a mecca for jazz and blues artists back in the 1920's and is now the place to go for local breweries, eclectic food, grungy bars, and secret speakeasies hidden in barber shops and candy stores. We started out at Armoury, where I had no intentions of eating until I found out they specialize in Hungarian food (my great-grandmother was from Hungary). I ordered the Hortobagyi Palacsinta (because where else can you get Hortobagyi Palacsinta?), a Hungarian-style crepe filled with chicken, spinach, red and green bell pepper, paprika sauce and white truffle cream. This was probably my favorite meal of the trip, because it was so different and completely unexpected.
Next on the list was Off the Record, a record store and craft beer bar with a DJ playing vinyl and people of all ages mingling. Since it was Sunday, the speakeasies we wanted to check out were closed so we headed over to the Lower Greenville area. On the way, we stopped at Double Wide, literally a double wide trailer with a big silver tornado on top that serves some really strong, cheap drinks.
We had to stop at the Truck Yard, an outdoor beer-garden/food truck yard/outdoor music venue with a tree house. It's another must-see if you're in town and the weathers nice, but stick to the local brews and steer clear of the too-sweet on tap cocktails. To cap off the night, we grabbed a quick snack at the Blind Butcher, which was just opening when we moved. Huge points to them for serving good quality food (with a limited menu) until 2am.
At this point, our stomachs were exhausted but we still had another half day to conquer the Dallas cuisine. In the morning, we headed down to the famous Dallas Farmer's Market, where one of our mutual friends opened up Rex's at the Market, a fresh seafood market with a take-out counter. The Lobster Roll is said to be the best in Dallas and the hushpuppies were bomb. We also stopped at Taqueria La Ventana because you just can't leave Texas without having tacos.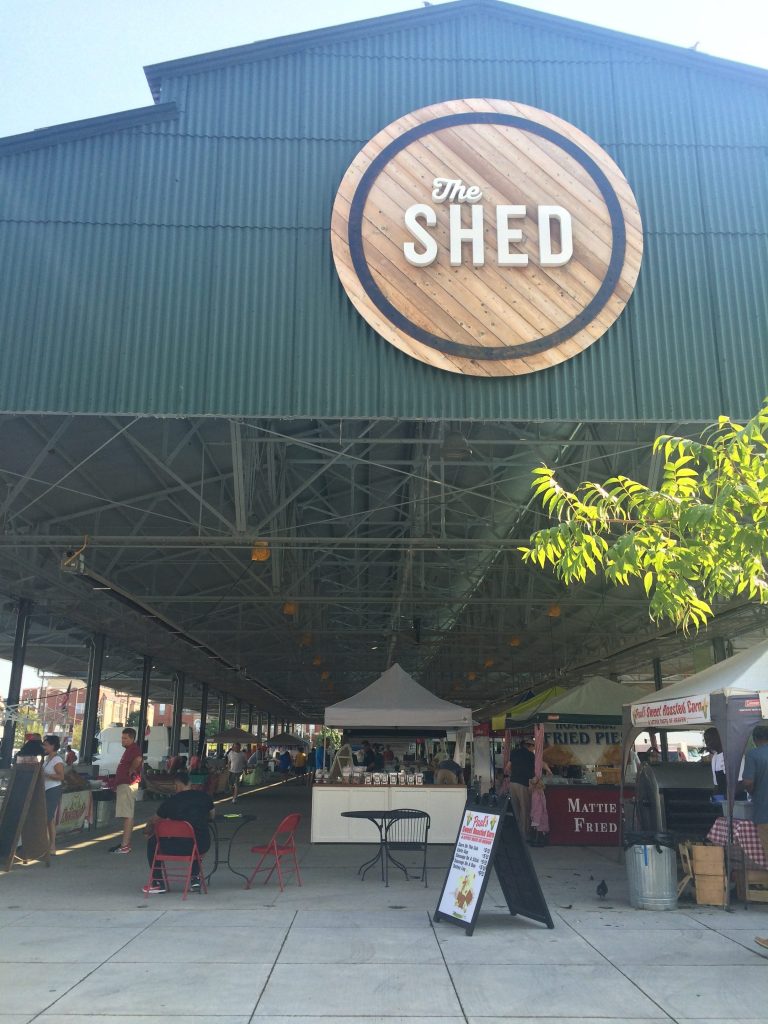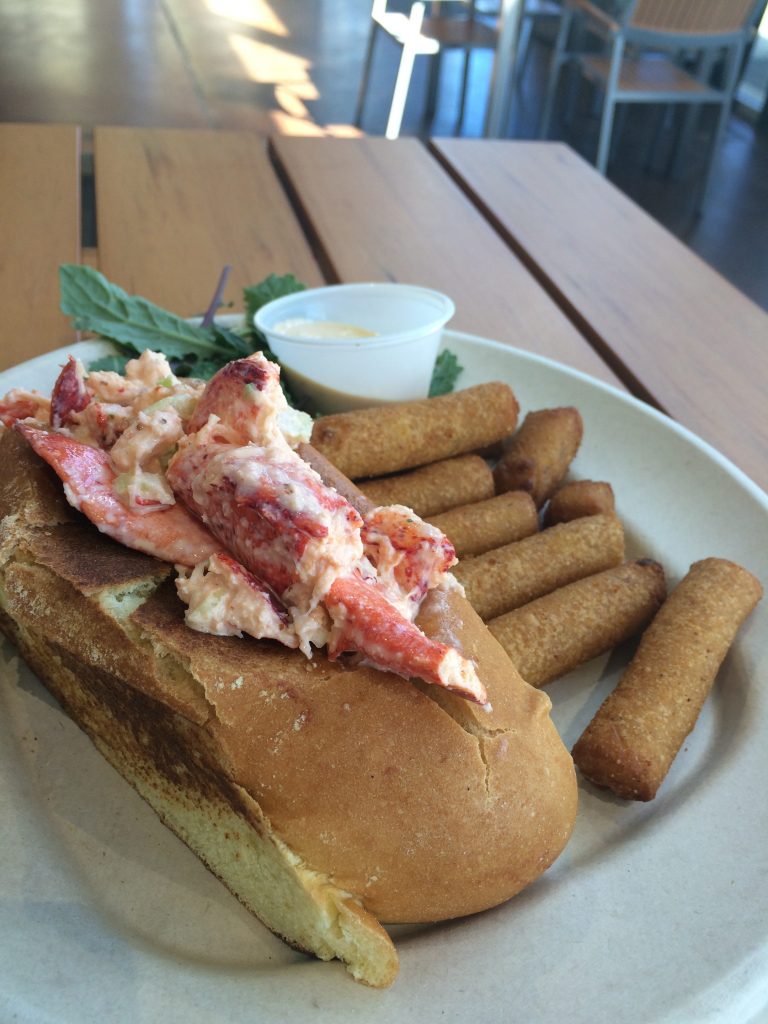 Dallas has a vibe that just makes you feel alive. Have you ever been to a place that makes you feel cooler just for being there? That's Dallas. We conquered the city, visited most of our old stomping grounds, and found some new favorites on this last trip. All I can say is thank god we had a gym right next to our apartment when I lived there! It was a great feeling knowing that in the past 3 years, the only thing that's changed is that there are even more mind-blowing options.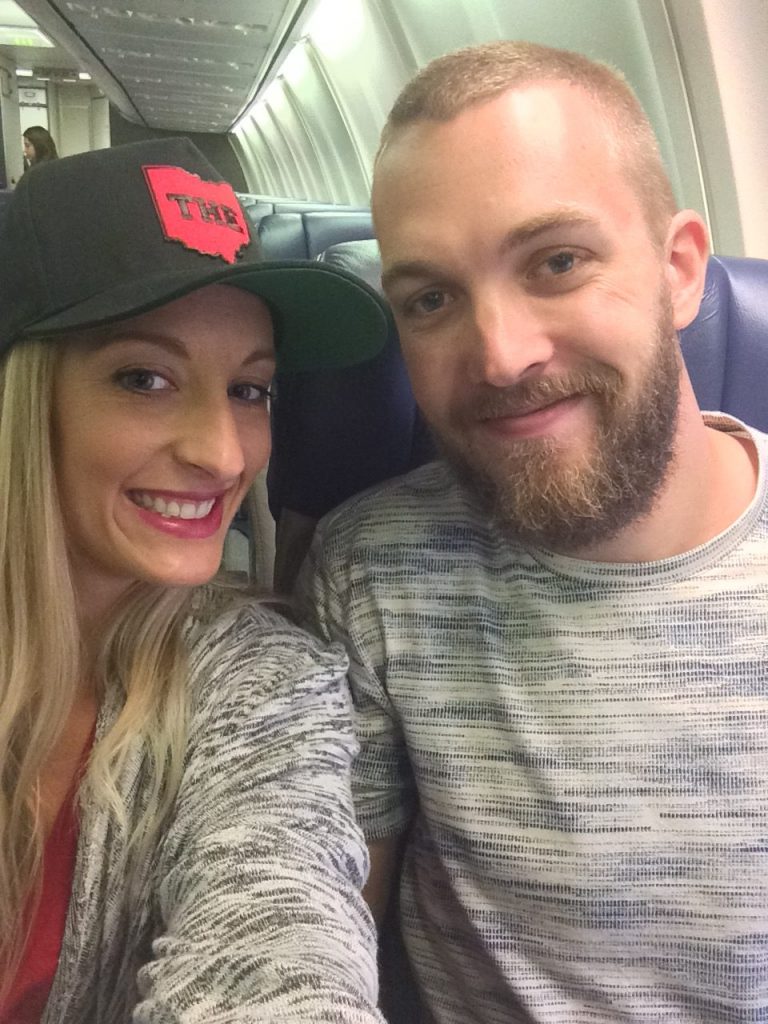 If you wonder where I am in the next few weeks, I'll be in the gym burning off the 19 million calories I just consumed and in the kitchen prepping some super healthy, plant-based, vegetarian meals. It was worth it!