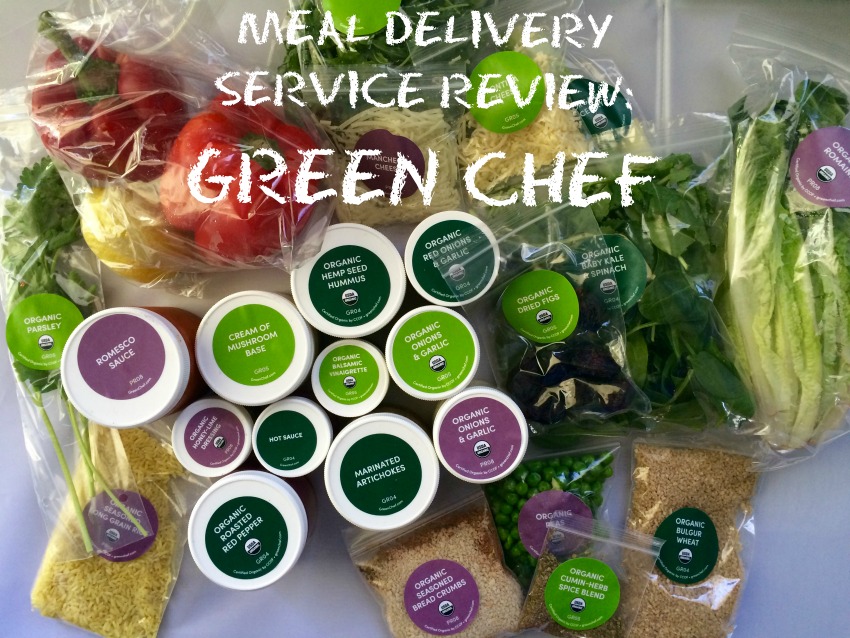 ---
Have you tried any of the meal delivery services that are so popular right now? I have a ton of clients that ask me about them: Do they actually make your life easier? Do the meals taste good? Are they healthy? Are they worth the cost? Which is the best? I figured the only way to provide the best advise was to give them all a try myself, so I decided to give them a go and take you along for the ride. So far I've tried and reviewed both HelloFresh and Blue Apron. Next up: Green Chef review.
The biggest draw for Green Chef is that everything they use is certified organic. That means no GMOs, no synthetic pesticides and no growth hormones or antibiotics. Green Chef puts an emphasis on using seasonal ingredients and sustainable suppliers, including small family farms. You can check out some of their suppliers here.
Ordering: Green Chef had more options than the other 2. You could pick from Vegetarian, Omnivore (combo of meat, seafood, veg), Carnivore, Gluten-Free or Paleo. I went with Omnivore to get the most variety. Although it is a subscription service, you don't have to get an order each week. You can skip as many weeks as you like and choose which day you would like to receive the order. You can also get more specific and de-select the things you don't like (lamb, shellfish, pork, poultry, beef, fish, game).
Delivery: Like Blue Apron, the ingredients came all together in one box (not divided by recipe, which cut down on waste but wasn't as convenient). However, each ingredient had a label that was color coded by recipe and a lot of the ingredients were already chopped and measured. Score!
Recipes: I received Cumin Spiced Steak with cheesy potatoes, arugula & fig salad; Turkey Albondigas with Mexican Meatballs, romesco sauce and turmeric rice; Bulgur-Stuffed Peppers with hemp seed hummus, super greens & artichoke salad.
The good: Um, everything? I loved that each recipe had a different green salad to go with it. Every recipe was seriously delicious and was enough for at least 3 servings (not 2 as the directions state). The instructions were concise and simple. The sauces and the chopping was done for me. The 30-35 minute cook times were accurate.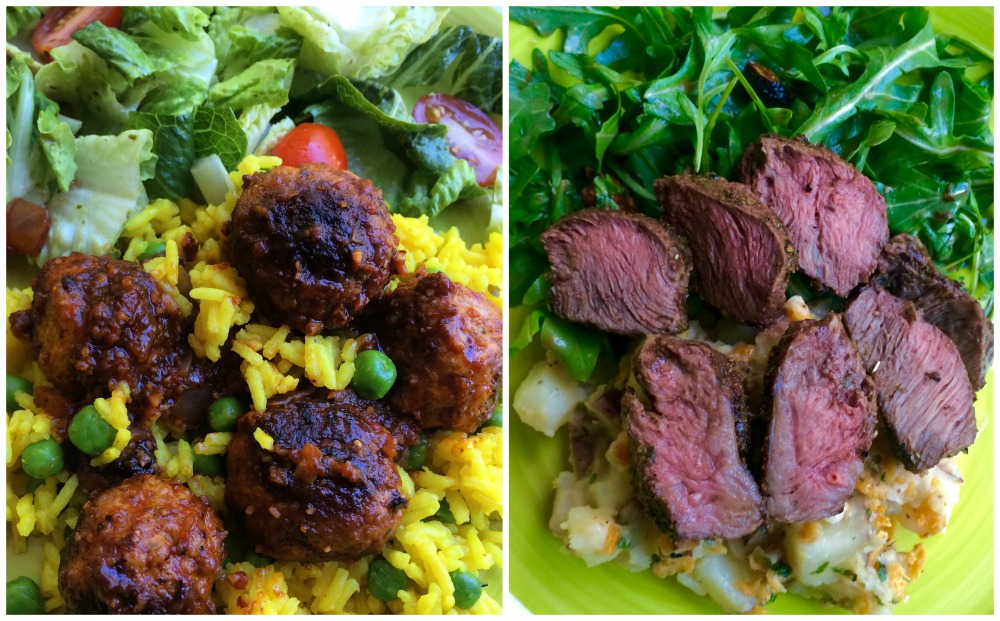 The bad: If you end up eating the whole recipe in 2 servings, you'd be eating about 800 calories for 2 of the 3 meals I received. That being said, there was PLENTY for at least 3 meals in each recipe so one lucky person in the house gets a bonus lunch the next day. The only downfall about Green Chef is of course, the price.
Recap: Blue Apron and HelloFresh are cheaper than Green Chef (about $69 for Hellofresh ($59 for vegetarian) compared to $70-80 for GreenChef). Green Chef had more options to personalize your order and their recipes were the best. Blue Apron and Green Chef are more "gourmet" and HelloFresh was more simple. Blue Aprons recipes were much more complicated, less "done-for-you," and left me with a sink full of dishes. I'd be team Green Chef all the way, but it's hard to pass up the savings I get with HelloFresh since I've been using them almost weekly.
If you want to try Green Chef, you can get your first meals free here.
If you want to try HelloFresh and get $40 off your first delivery, use "refer a friend" code NF3LB3
If you need help losing weight, improving your performance or increasing your energy, contact me at megan@orlandodietitian.tin or schedule your appointment here. Not in Orlando but still need some nutrition tips? We also do online or over the phone consultations.