---
Hey everyone, great news! I'm working with a new intern and nutrition student, Arianna Soto. I'll be teaching her how to blog and showing her the ins and outs of being an RD and running a business. She is so passionate about nutrition and can't wait to share some of her awesome recipes with you all. Welcome her– this is her first ever blog post!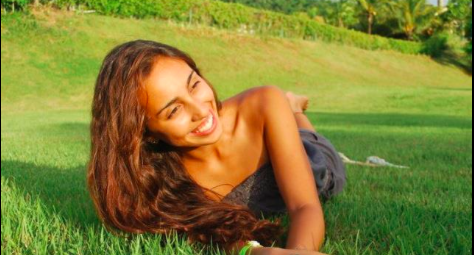 Hello world! My name is Arianna Soto and I am a student in nutrition and dietetics. I contacted Megan looking for an internship opportunity and she gladly took me under her wing. I feel it is important for me to recognize what I will be working with at an early stage! My goal is to make my future clients feel better through achieving a healthy lifestyle. My dream started my junior year of high school. While exploring career options there was nothing that interested me more than FOOD! Who doesn't love food? So I started my research on the field of dietetics and I absolutely fell in love with the possibilities! As I progressed through my junior/senior year I grabbed a few of my friends and started teaching them about nutrition and even helped some of them lose weight. I cannot tell you how it feels to see a smile on someone's face when they come back to tell me "I DID IT!" It is a satisfaction that I crave! I feel as though my purpose in life is to help others and through my passion for health & fitness I can inspire others!
I want to show the world how health can change you not only physically but mentally. I made the decision of changing my eating habits to healthier ones and I can honestly say that I have never felt better in my life. As cliche as it may sound, I made a promise to myself that it is my duty to spread the same health and happiness I achieved to others! So here I am now, with an amazing opportunity, from an awesome dietitian.
I am beyond excited to release my first recipe blog post ever, and even more excited to share it with you guys! Lately I have been inspired to use more ginger and an obsessed with carrots, so I decided to combine the two flavors into a hummus dip! Hummus can be so plain sometimes, and just like life you need to spice it up! What's great about hummus is that you can practically eat it with anything. Not only are you getting a rich source of fiber from the chickpeas, you have ginger, a root that has been used for thousands of years for its medicinal properties, and carrots, full of healthy carotenoids. So go ahead, indulge yourself in this no guilt hummus!
Read more about The Health Benefits of Ginger.
Spicy Carrot Ginger Hummus
Total Time: 25 minutes
A fresh twist and a boost of antioxidants for your traditional hummus.
Ingredients
4 medium carrots
Juice of 1/2 lemon
4 garlic cloves, minced
1 tablespoon fresh ginger, minced
2 tablespoons cayenne pepper
1/4 cup tahini
1 (15 oz) can chickpeas, drained and rinsed
2 tablespoons extra virgin olive oil
Instructions
Bring water to boil in a medium sized pot. Cut carrots in half and add to boiling water to soften.
In a small bowl, whisk together lemon juice, garlic, ginger and cayenne pepper and set aside.
Once carrots are soft, combine all above ingredients into a food processor and blend until smooth. Add more olive oil for a thinner texture if desired. Refrigerate after blending.
Optional garnish: drizzle of olive oil, smoked paprika, minced garlic