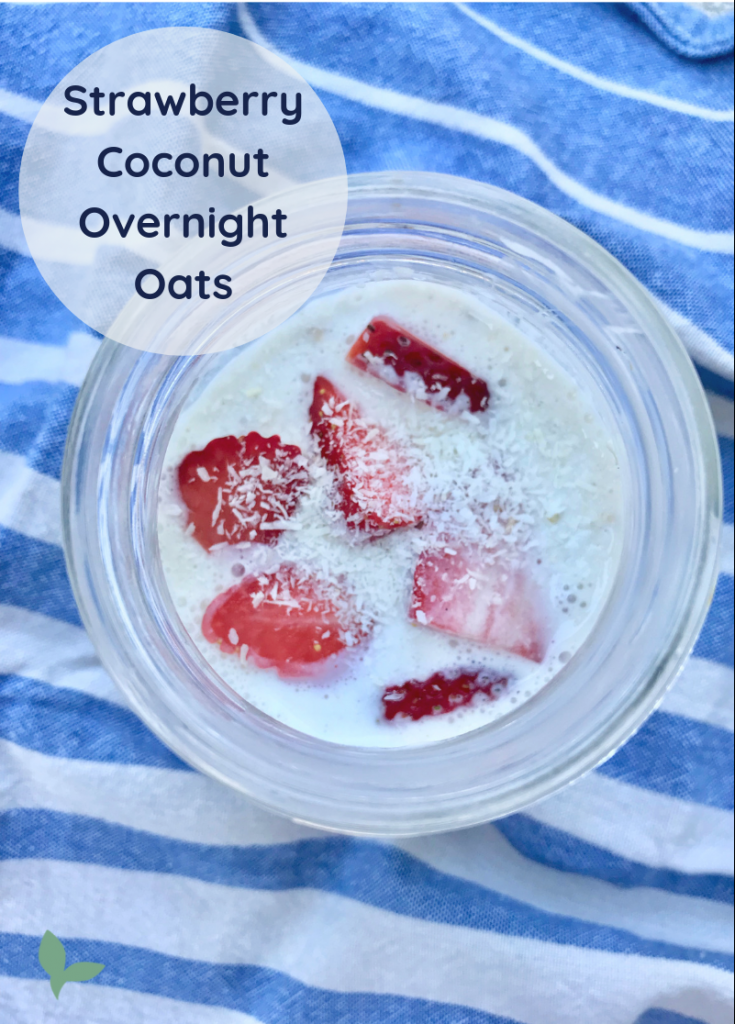 ---
Overnight oats are a saving grace for a busy life. All you have to do is combine oats (uncooked), milk, greek yogurt and protein powder then let them sit overnight. In the morning they are ready to eat. Add your favorite mix-ins to that simple base, double or triple the recipe, and you've got breakfast taken care of for the next few days.
As a general rule for overnight oats, use a 1:1:1 ratio of oats to milk and greek yogurt.
These Strawberry Coconut Overnight Oats pack in healthy carbohydrates for morning energy (from the oats and fruit), protein for substance (from the yogurt, milk and protein powder), healthy fat for satisfaction (from the yogurt and coconut), and a load of vitamins and minerals.
I like to make my oats in individual mason jars so I can just grab them and run out the door, but feel free to double or triple the recipe and make in a large container to serve individually later.
Strawberry Coconut Overnight Oats
Prep time: 5 minutes (then let sit overnight)
Makes 1 serving
½ cup rolled oats
½ cup milk
½ cup Macromethod approved vanilla greek yogurt (or plain)
1/4- ½ scoop vanilla protein powder
1 teaspoon vanilla extract
1 teaspoon cinnamon
1/4 cup sliced strawberries, can use fresh or frozen
1 tbsp unsweetened shredded coconut
Mix all ingredients except strawberries and coconut in a container.
Top with strawberries, followed by coconut.
Place in refrigerator overnight. After about 8 hours, your oats are ready to eat!
If your oats are too thick in the morning for your liking, just pour a little extra milk over them and re-stir.