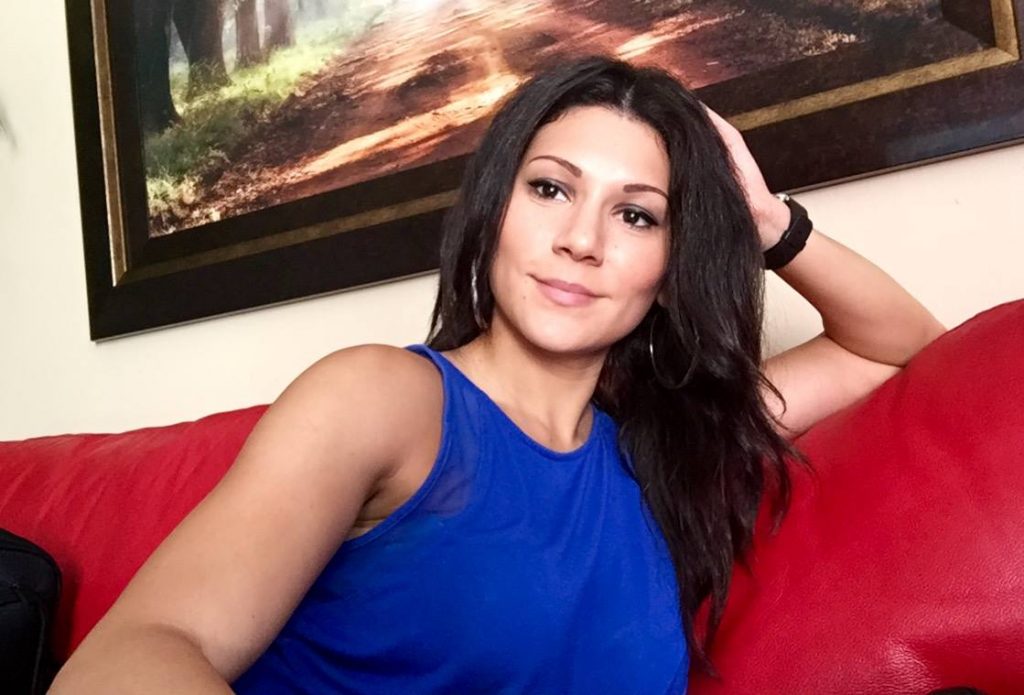 ---
For the past few years I've been featuring registered dietitians from around the world in my Dietitian Spotlight Series. I started the series to highlight the diversity of our field and promote dietitians as the expert in all things nutrition. With the help of my interns, we interviewed over 50 RDs. Through this series, I've gotten to know a dietitian working in a remote hospital in Saipan, a Food Network celebrity, a senior researcher for an international nutrition supplement company, a Health Promotion Manager at a large aerospace and defense company, and successful entrepreneurs from all over the United States, England, Brazil and Australia—and they're all registered dietitians! This year, I'm shifting my focus to featuring small business owners in Orlando who are doing their part to make our community a happier, healthier place.
My first interview of the new series is with Elsie Blass, a relationship expert and love coach. She is the brains behind the new Self Love Magazine. Elsie has been a relationship consultant for over 10 years. She has a BA in fashion, studied psychology in the masters program at Capella University, and is a Certified Holistic Life + Love Coach. She used meditation to heal and restore herself after divorce, evolve from a shopping addiction, and overcome anxiety, depression and daily stress. Meditation taught her so much about self-love that she also became certified as a meditation instructor. She now shares her story and teaches men and women to do the same.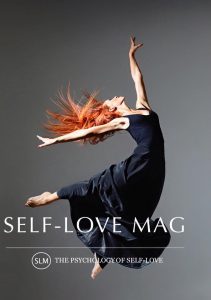 Elsie, tell me about why you became a love coach.
I felt like I had a lot to offer the world and felt stuck, which left me depressed. My lack of understanding the importance of self-love had been affecting all my dating relationships and then my marriage.
I was married for 10 years and I wanted change. I wasn't happy and I really wanted to be. I decided to go on a self-love journey to discover myself. I took time to create a system that would make healing simple and quick. After I was able to evolve, I wanted to help others through their own self-love journey.
What exactly is a love coach?
A Holistic Love Coach works with individuals who wish to achieve more balance and self-love throughout their life. By exploring, and accepting each individual's unique challenges, a Holistic Love Coach guides, motivates and inspires positive life changes by creating customized exercises and activities that are guaranteed to promote change. The client is then able to re-frame how they view relationships, attract more love into their life and gain a deeper exploration and understanding of the inner interference's that create emotional mishaps and crippling blocks.
Tell me the story of what made you take the leap from using meditation and self-love as healing methods for yourself to making it into a career.
I took the leap when I was sitting quietly in meditation and heard words and phrases of what to do and how to do it. I just asked out loud, "But, how do I heal myself from this situation?" I instantly received the how to and wrote it down. Now I share it with my clients. It's called spiritual meditation and it works so well.
What are some common reasons people search for a love coach?
Some common reasons individuals search for a love coach is to explore and receive healing from childhood, past or even current relationships, a shopping addiction, and can create a balanced more peaceful life for themselves and their family. Other reasons can be to learn meditation and understand what self-love is and how important it is to everyday life and attracting beautiful life experiences.
How long have you been a business owner?
I have been in business for 12 years. I used to be a psychologist. Now I've added psychology to coaching and find it more impactful.
What did you want to be "when you grew up?" Did you ever think you would be an entrepreneur?
I wanted to be a singer – then a dancer. The one thing I did very well as a child was be in every one's business. My mom used to tell me to mind my business. I couldn't help it, other children needed me and wanted my advice. I was the friend everyone would run to.
At 12, I knew I would be independent. I'm not sure I thought of being an entrepreneur. Then again, I've never liked the 9-5 working world. I don't feel free. Being a life coach is fun and I have all the freedom I can ever want during a typical work week.
What does your weekday morning routine like?
Some days are different from others. I wake up at 5am to check emails, text messages and social accounts. I try to answer and respond to as many as I can. I also use that time to post on Instagram and Facebook. At 6am I meditate for anywhere from 30 minutes to an hour. Or I may do an ab routine for 30 minutes. By 7am I'm getting my kids ready and out the door by 8am.
I return home, make myself breakfast and watch Netflix while I eat. By 9am I'm either with a client or I've disappeared to a local coffee shop or Lake to work.
What's your favorite part about living in Orlando?
My favorite part of living in Orlando is the diversity of people and the zen nature others are sharing with one another. I also like walking outside and seeing the blue skies. I'm from a big city up north and the buildings hide the beautiful clouds.
What's the best new (or just new to you) restaurant you've tried in the area?
Seasons 52, Bone Fish Grill, PF Chens, Cafe Tu Tu Tango and Eddie V's are just some of the local dining spots I've enjoyed in 2015. I also love local mom and pops Italian restaurants like Italian Garden in the Winter Garden area. I love pasta.
Do you have a workout or physical activity routine?
Yes, my routine is:
Monday – Abs
Tuesday – Legs
Wednesday – Chest
Thursday – Off
Friday – Back
Saturday – Shoulders
If I was your client, how would we start working together?
First, we would have a complimentary discovery call that would help us get to know one another, as well as,identify your needs, desires and goals. This will allow us to be sure you are the right client for me and that I am the right coach for you. If we agree, then I create an outline to keep us on tract and to ensure we are covering all your concerns.
Where or how do most of your clients find you?
90% of my clients find me through word of mouth.
What was your most recent purchase of $100 or less that has the most significant impact on your life?
I purchased a box full of canvases and different types of paint (acrylic, oil and water color). We brought in the new year painting and drinking champaign. It was different, fun and I enjoyed the freedom of being creative while welcoming the new year.
Who do you look up to and why?
I look up to my aunt Dolly. She's so real, honest, kind, wise, thoughtful, a giver, strong and fierce. Somehow I'm a different version of what I admire in her. She always inspires me to go further, do more, be better. Her brother, my dad, triggers the same in me.
What advice would you give yourself at 18?
Find yourself. Stay true to your values. You will save time, money, heartache and energy.
What is the best 30-second relationship advice that almost anyone could benefit from?
If you can master self-love and master using your intuition you can have a healthy fulfilling relationship and attract all that you need to reach success.
Any specials you would like to mention to readers?
I currently have a special running for my most popular program. The 30 Day Self-Love Transformation helps you heal and transform. A great way to find yourself, your passion, become strong and repositions you to meet your life goals.