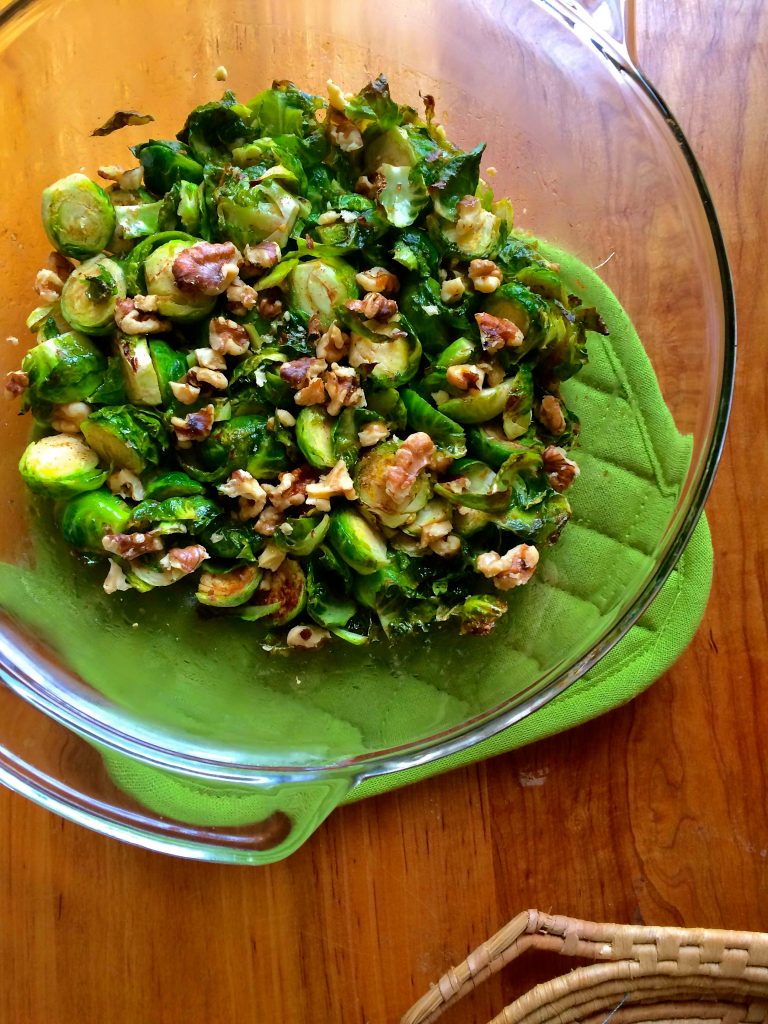 ---
Post by Mary Curnutte, Nutrition Awareness Intern
So simple you don't have an excuse to not bring veggies to you holiday meal!
These cinnamon-sweet sprouts are perfect for the holidays and a simple addition to any meal. You can speed through the prep in 10 minutes then throw them in the oven for 20.
You can also prep the ingredients ahead of time and leave it in the refrigerator for up to a day, then throw it in the oven right before you want to serve. The Brussels sprouts will take on more of the flavors of the marinade overnight, only making this dish more flavorful.
Easily double or triple it for a bigger crowd, or for your own leftovers.
PS- Did you know it's actually Brussels sprouts with an S?
Roasted Cinnamon Brussels Sprouts with Walnuts
Makes: 4 sides
Ingredients:
1 lbs. (about 3-4 cups) Brussels sprouts
2 tablespoons olive oil
1 tablespoon pure maple syrup
2 teaspoons cinnamon
½ teaspoon salt
¼ cup walnut pieces
Directions:
1. Preheat the oven to 400*F.
2. Cut the Brussels sprouts into slices by first cutting the base off the sprout, setting it upright, and slicing vertically into three or four slices per sprout.
3. Toss the sprout slices in the olive oil, maple syrup, cinnamon, coating evenly.
4. Top with walnut pieces.
5. Roast in the oven until they start to slightly brown, about 15-20 minutes.