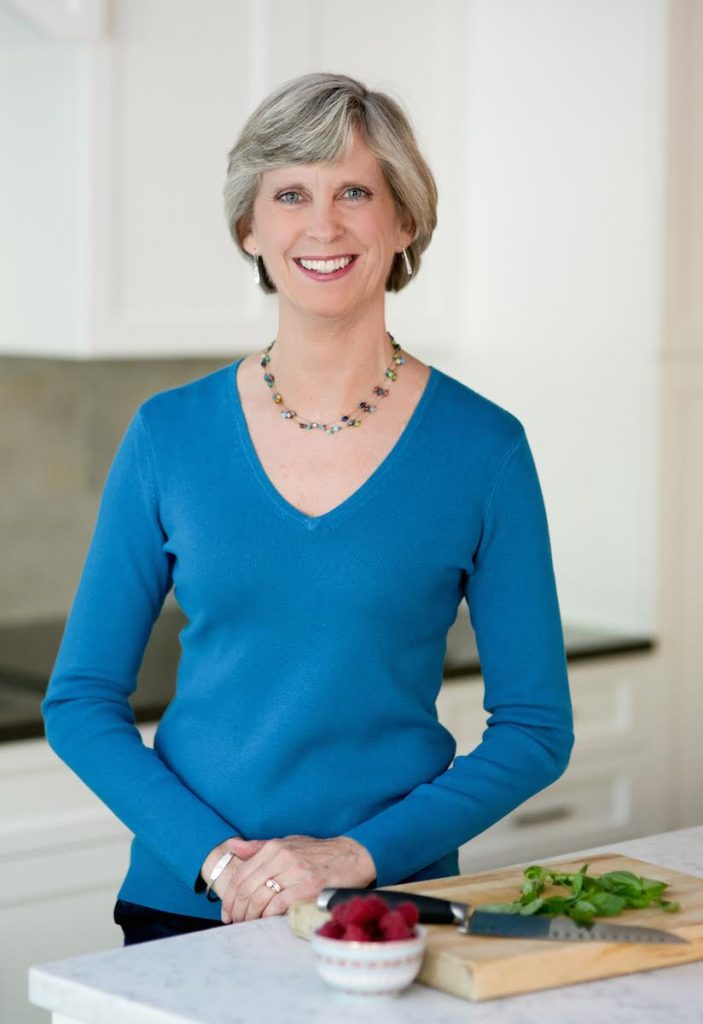 ---
Interview by Anna Hudgins, Nutrition Awareness Intern
Registered dietitian Janice Newell Bissex is best known for being the co-creator of the popular website Meal Makeover Moms. As a lead expert on family nutrition, her goal is to transform homestyle favorites by adjusting recipes to create healthier options. Janice and her partner Liz Weiss (also a dietitian) have written two popular cookbooks, No Whine with Dinner: 150 Healthy, Kid-Tested Recipes and The Moms' Guide to Meal Makeovers: Improving the Way Your Family Eats, One Meal at a Time! Janice has has appeared in live interviews nationwide on CNN, PBS, New England Cable News, Fox5-DC and Good Day Atlanta. She has experience in a wide range of roles in the dietetics field including nutrition director for the New England Heart Center in Boston, sales manager for Practorcare and a consultant to the U.S. Senate and Boston Harbor Hotel. Janice is a founding member and Past Chair of the Food & Culinary Professionals (FCP) practice group of the Academy of Nutrition and Dietetics.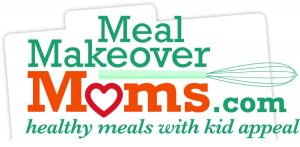 What does your typical day look like?
There is no such thing as a typical day. My day begins with meeting my partner, Liz Weiss, at my house around 9am. The day might involve working with my interns from Boston University, recording a podcast, testing recipes, writing blog posts, updating our mobile recipe app, or finishing my latest book "The Smoothie Bowl Coloring Cookbook," which will be released early November.
What first sparked your interest in nutrition?
I attended The University of Maine as a microbiology major and took an elective in food and nutrition. The professor, Katherine Musgrave, was more passionate about nutrition and food then anyone I had ever met. She left a lasting impression on me, and that day I decided to study nutrition.
What was it like working with the U.S. Senate?
I worked as a nutrition consultant to the U.S. Senate Restaurants in Washington, DC. I worked with chefs and food service workers to incorporate healthy options on the menus. The Senate ladies (wives of the male senators) were concerned about their husbands' diets and requested healthier food so I also counseled a number of senators on their diet.
As a founder of the Food and Culinary Professionals Dietetic Practice Group, what were your goals for starting it?
I was one of the 75 founders who saw the need to unite a group of registered dietitians that had a passion and love for food and cooking. The group was intended for people to learn to love cooking in their own homes. It is now a thriving practice group.
What inspires your meal choices and how do you develop your recipes?
My partner Liz and I see what meals are popular that we like and add our own twist in order to make the dish healthier. We take meals that many families already love and tweak them to create a more nutritious meal that still tastes great.
What is the most rewarding experience you have had as a dietitian?
Meal Makeover Moms has been the most fulfilling experience of my professional career. The number of emails we receive thanking us for our advice and recipes truly make my job rewarding. Knowing that I am making peoples lives easier in the kitchen by working with the large community of moms on our Facebook page and through our newsletters, website, and blog make my job worthwhile.

What is your family's favorite dish that you prepare?
My girls' favorite is my cheesy chicken parmesan but a close second is the mile high spinach lasagna in the slow cooker! The grilled salmon with avocado tarragon sauce is also a crowd pleaser.
When you are not in the kitchen, where can you be found?
When I'm not in the kitchen, I might be working out at the YMCA, walking my dog, doing yoga or relaxing and drinking wine with friends.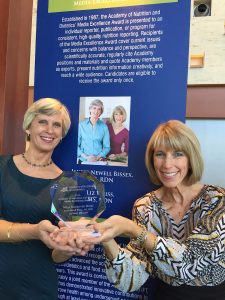 If you could only give one tip to someone looking to become healthier, what would you tell them?
Get in the kitchen! Cook and eat real food- fruits, vegetables and whole grains are key, but most importantly enjoy your food!! Don't be afraid of food and eat in moderation.
What is the most challenging aspect of being a dietitian?
Finding the time to do all that I want to do can be very challenging. It is important to balance being a good mom, friend and being involved in the community.
Thank you Janice for being part of our Dietitian Spotlight Series!