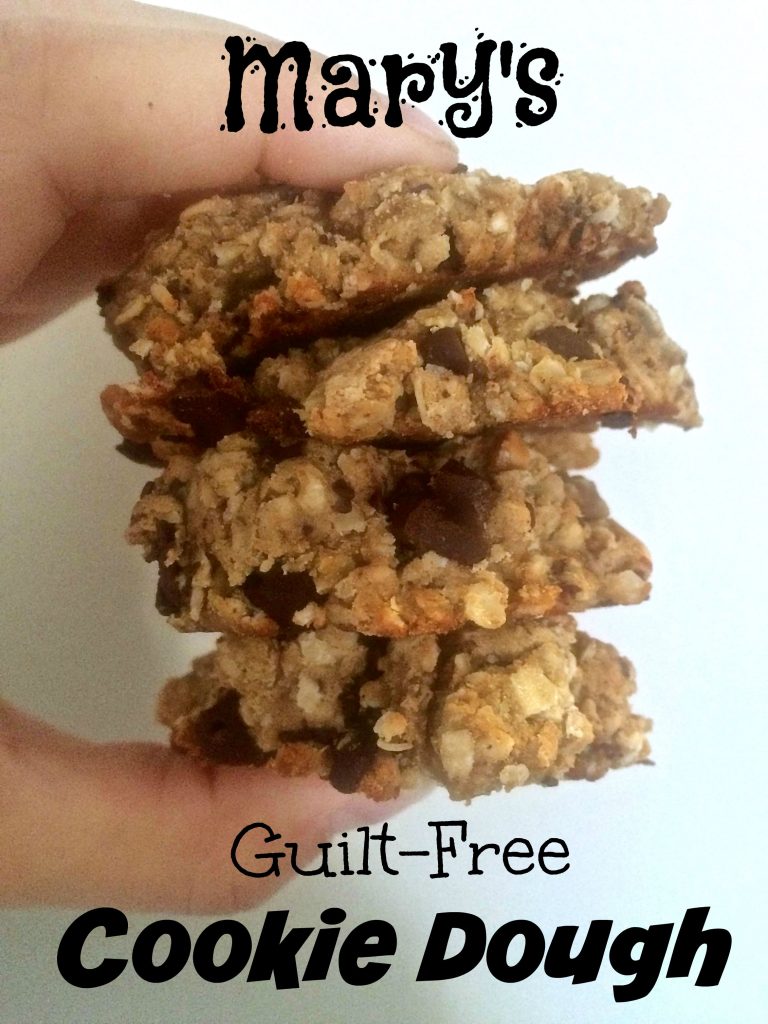 ---
Post and recipe by Mary Curnutte, Nutrition Awareness Intern
Healthy cookie dough?! Be still my heart. If you're like me and love to sink your teeth into a spoonful of gooey, creamy, delicious cookie dough, it's not something you want to give up (despite the raw egg warnings– salmonella, schmalmonella). I've tried making all the chickpea-based healthy cookie doughs in hopes of a good substitute, but they were all just bleh.
Fret no more, cookie dough fans– I've got one you don't have to feel guilty about. Dare I say, you can even feel good about eating this cookie dough? Now it doesn't have cold-pressed kale in it, but it is made with only healthy sources of fat and carbohydrates and makes a bunch better snack than that Special K bar you've got lurking in the back of your pantry.
The key is to be careful when picking out your ingredients. Be sure to use a maple syrup that has only maple syrup as an ingredient. When picking out a protein powder, opt for a plant-based or grass-fed whey powder. Of course you can skip the protein powder altogether but using it balances out the protein, fat, and carbohydrate content, and will stick with you a lot longer.
Check the dark chocolate for to be sure there are few ingredients. A little chocolate is great, but there is no need for artificial crap or un-pronouncable additives.
If you're not super into cookie dough and are more of a baked cookie person (really is that possible though?), this recipe can also be baked into soft cookie. Enjoy!
Mary's Healthy Cookie Dough
Now you can enjoy cookie dough without worrying about salmonella… or a muffin top.
Ingredients
Ingredients:
1 ripe banana, mashed
¼ cup nut butter (smooth or creamy peanut butter, almond butter, cashew butter, etc.)
½ tbsp. maple syrup
¾ cup rolled or old-fashioned oats
Pinch sea salt
¼ cup unflavored plant or grass-fed whey protein powder, optional
3 tbsp. dark chocolate chips
Instructions
Mix the banana, nut butter, and maple syrup together.
Add in the oats, salt, and protein powder.
Mix in dark chocolate chips.
Notes
For 1/8th of recipe (about one spoonful): Calories: 134 Fat: 6 g (2g saturated fat, 0g trans fat) Carbs: 15.5g (2g fiber, 7g sugar) Protein: 6g
If you want to bake into cookies, form the dough into 8 cookies and bake for 10-12 minutes and a lightly sprayed cookie sheet for 10 minutes.