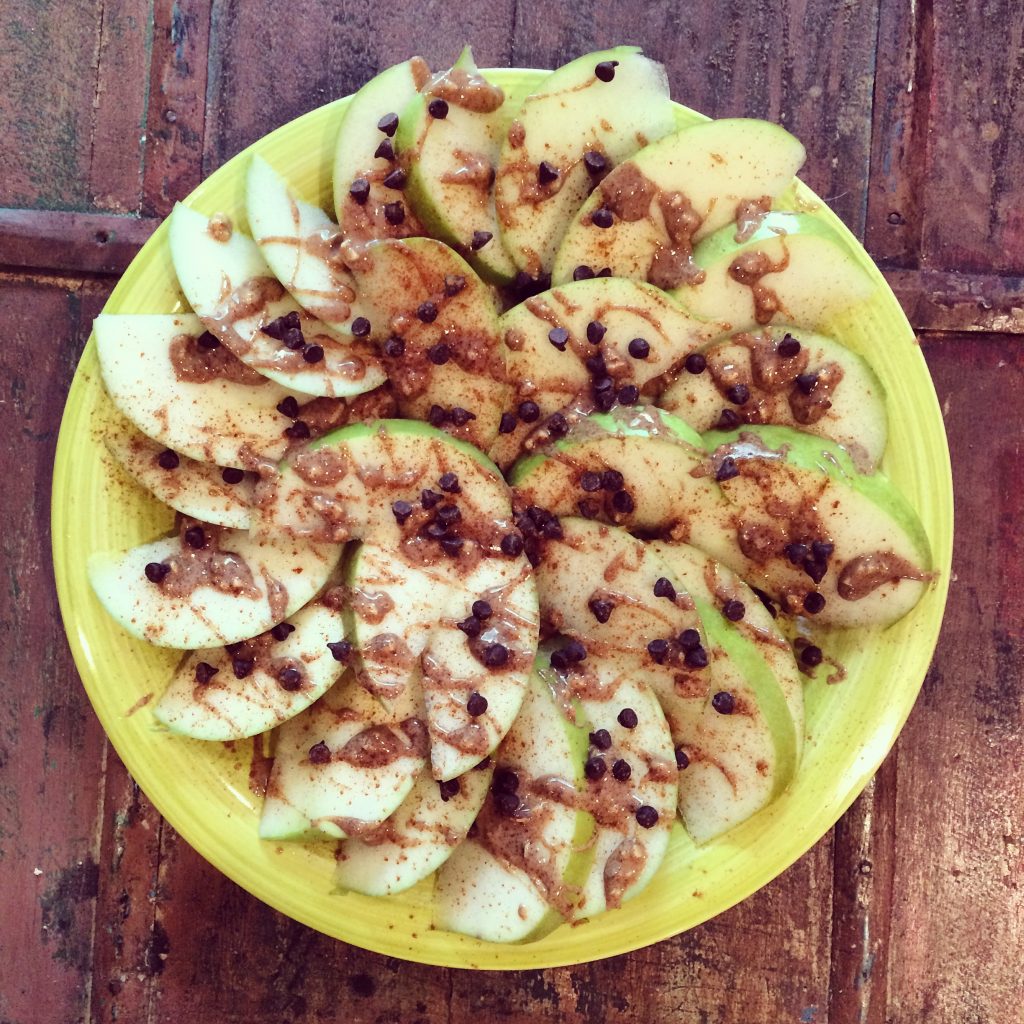 ---
I'm known as the girl that brings the "healthy stuff" to meetings, but (I think!) everyone appreciates it.
These Almond Butter Apple Chips were the easiest things to whip up (no cooking!) and look pretty impressive, right?
You'll need:
2 apples
1 lemon or 2-3 tbsp of lemon juice
3 tbsp of almond butter (or peanut butter)
Cinnamon (to sprinkle)
Mini dark chocolate chips (as many as you want)
All you've gotta do is:
1. Fill a large bowl with water and 2-3 tablespoons of lemon juice.
2. Thinly slice 2 apples on an angle to create a "chip."
3. Throw the chips in the water bath for a few minutes (to keep them from browning).
4. Arrange the chips on a plate, then melt 3 tablespoons of almond butter in the microwave for about a minute (just enough so that it turns liquidy). Using a fork or knife, dip into the almond butter and drizzle over the chips. You could also use a measuring cup with a spout to pour over the chips.
5. Haphazardly throw on cinnamon and mini dark chocolate chips to make it look pretty.
6. Impress all your office friends that you just didn't swing by the grocery store and pick up those crappy cookies no one really likes but eats anyways.
Enjoy!
Are you looking for a dietitian or nutritionist in Orlando? Contact us at info[at]orlandodietitian.tin or schedule your appointment here. Not in Orlando but still need some nutrition help? We also do online or over the phone consultations.