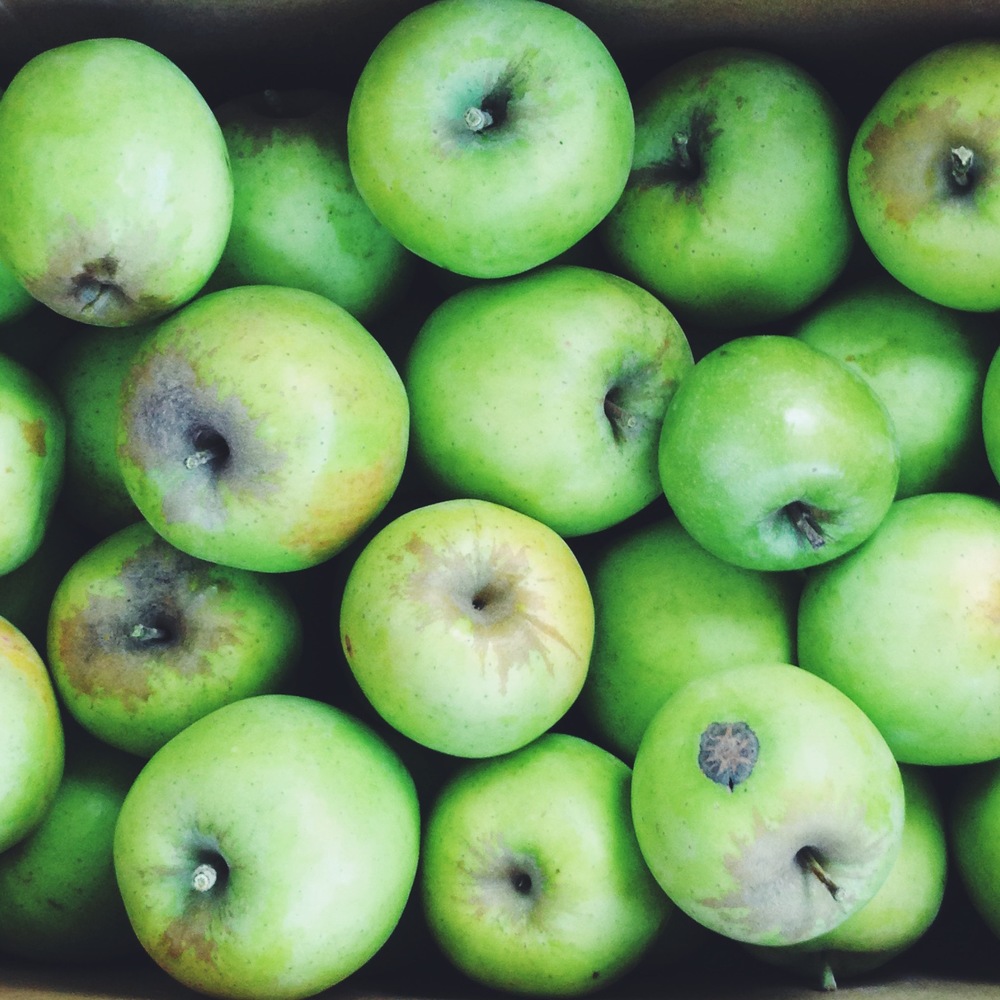 ---
Interview and post by Helen Yuan, UT Nutrition Student and Nutrition Awareness Intern
I recently got a chance to volunteer at the University of Texas Food Lab Food Challenge Prize Showcase, an early stage business start-up competition that encourages innovation within the global food system. There were so many fascinating ideas presented and I got to chat with all of the top 20 presenters.
Three of the top ten finalists were producing cricket flour-based foods, one had a prototype of a machine that cooks foods for you from recipes that you can program into it, one was a start-up in San Francisco that takes the not-so-perfect looking produce that grocery stores don't sell and makes healthy food products from them, and the grand-prize winner was a team that implements aquaponic agriculture to sustainably grow fresh produce and raise fish! It was literally one of the most eye-opening experiences I have ever had in my life!
I got a chance to interview Zoe Wong and Kay Feker, founders of Revive Foods, which focuses on recovering "zonky" (cosmetically challenged/overripe but perfectly edible) fruit that would otherwise be wasted to create delicious, healthier and more affordable food products, starting with jam. In just 5 months, Revive was able to recover over 800 POUNDS of produce!
Helen: Tell me more about what Revive Foods is all about.
Zoe & Kay: We strongly believe that all good food, regardless of its looks, should be cherished, not wasted and hope that such a belief becomes the industry norm rather than the exception. From September to December 2014, we piloted our model, and collected customer feedback on our jam products and marketing / branding approach. We are now focused on finalizing our recipes and fruit recovery partnerships in preparation for the launch of our first line of jams and preserves. As we grow, we will also recover surplus vegetables and diversify our product line to include more staple food products such as baby food, fruit/vegetable chips, soups and juices.
H: How did you get started with this business? What inspired you to create it?
Z&K: Zoe grew up in Hong Kong where 90% of the produce is imported and rarely tasted good. It wasn't until she moved to the San Francisco Bay Area in August 2013 that she fell in love with the quality and variety of fruits and vegetables. At the same time, she began learning and witnessing firsthand how much good food was wasted, and was outraged that so much delicious edible produce was being thrown into landfills. This revelation spurred her to develop a model to tackle this issue in a sustainable and scalable way.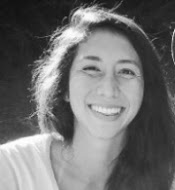 Kay has always been passionate about the power of food- from the way we interact with in through sensory experiences to the way it empowers our bodies to its ability to connect people. During her time in college, Kay founded and ran her own healthy food truck with a mission to cultivate a wellness hub. She sincerely believes that food possesses the power and we possess the ability to cultivate and cherish food in meaningful ways. When Zoe and Kay met they quickly saw the potential for a partnership that would seek to elevate Revive Foods to the next level.
H: Did you always know you wanted to start your own business?
Z: I have always been passionate about social entrepreneurship and knew I wanted to start something on my own, but was never inspired to start something on my own until Revive Foods – when I saw a clear gap in our food system that needed to be addressed.
K: I had never set out to become an entrepreneur for the sake of pursuing entrepreneurship. However, Revive Foods is now my second food venture that I've co-founded. While this is a reality, I find that these projects have been manifestations of my core principles, beliefs, and interests.
H: Is running Revive a full-time occupation, or do you have other jobs as well?
Z: I currently work part-time at my job and am in the office Monday-Wednesday. In addition to my part-time job I spend 30-35 hours/week on Revive.
K: I currently work full-time at my job and am in the office the whole work week. In addition to my full-time job I spend 20-25 hours/week on Revive.
H: What are your thoughts on organic foods? Do you feel strongly one way or another? How do you feel about GMOs?
Z&K: We try and use as much organic produce that is available, however, we are not currently 100% organic. We both believe in sourcing non-gmo local ingredients as much as possible for environmental, health, and economical reasons. However, with respect to Revive, since we are sourcing surplus produce, we know that we will not solely be accessing organic produce. But we both feel strongly about using real and minimally refined ingredients.
H: What more do you think should be done in order to promote sustainability in the food industry?
Z&K: Currently, the US foodscape cultivates a culture of excess and perfection. Consumer habits are fueled by the food industry mass producing products cheaply that are often unhealthy and neither environmentally nor socially conscious. We need to advocate for products that use real (sometimes imperfect) ingredients, rather than products manufactured to emulate perfection that encourages waste. Systemic change will only happen if society demands greater environmental and social conscious efforts from the food industry.
H: How exactly do you obtain the ingredients used in your food products?
Z&K: To date, we have primarily recovered fruit from retail partners like Whole Foods Oakland and Good Eggs. However, we are currently expanding our recovery network to include distributors and wholesalers such as the SF Wholesale Produce Market that throws out millions of pounds of produce annually. We will schedule weekly surplus fruit pick-ups from our partners, where 1-2 team members/volunteers will recover an average of 500 lbs of fruit a week.
H: In what ways do you keep nutrition in mind when developing the recipes for your product?
Z&K: For each of our products, we focus on showcasing the ingredients we are using. In other words, our jams are fruit forward, as we believe that the surplus produce should be the star of the show. Therefore, we aim to use only real ingredients that are minimally refined and non-gmo. Additionally, we aim to create healthier and delicious alternatives to the status quo. With that in mind, we focus on trying to minimize the amount of added sugar – using only just enough for sugar to act as a natural preservative for our delicious fruit.
H: Are you currently working with a dietitian to develop your recipes?
Z&K: We have been developing our recipes ourselves. Kay has always had a vested interest in whole food cooking and believes in the idea of letting food empower your mind, body, and soul. To achieve this, the food we consume not only has to be delicious but has to have strong nutritional value. We are working with a food scientist who has her PhD to ensure the consistency, quality, and safety of our products and plan on sending our recipes out for an exact nutritional analysis.
H: What sort of food products are you currently making, and do you plan on expanding them?
Z&K: We are currently making jam, jellies, fruit butters, and preserves. Once we have solidified our model and our recipe arsenal for this line of products we plan on expanding our recovery efforts to include vegetables. We then plan on producing juices, sauces, and eventually baby food.
H: What's the hardest part about being a business owner?
Z&K: The hardest part about being a business owner is juggling all of the components crucial for success especially in its early stages. We want to ensure that we are covering our basis on all fronts, however, we are also young and we know we have a lot to learn! On that note, it's also hard to plan for the unexpected, because as you can imagine as soon as we get one thing in place it seems as though something else has come up.
H: What would you consider has been your biggest accomplishment with Revive Foods?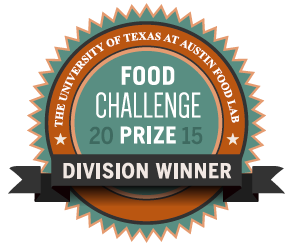 Z&K: We recently finalized our recipes, our logo and label, and our first large initial recovery partnership. These three things happened consecutively, and I'd say landing this first large fruit recovery partnership will prove to be our most rewarding and satisfying accomplishment to date as it will really help bring Revive to its next step.
H: What other future plans do you have for your business?
Z&K: We hope to continue growing our fruit recovery partnerships and our production efforts. As we continue to scale, we plan on launching new products that appeal to more consumers. We both hope to be working on Revive Foods full-time and hope to operate on a national level.
H: Do you have any advice for aspiring entrepreneurs?
K: Follow your passion and do what you love. If it is something you truly care about, the endless todo list will make itself not only manageable but enjoyable.
Thank you Zoe & Kay for what you are doing to improve our food industry and best of luck with Revive Foods! It's forward thinkers like you that are going to change our world for the better.