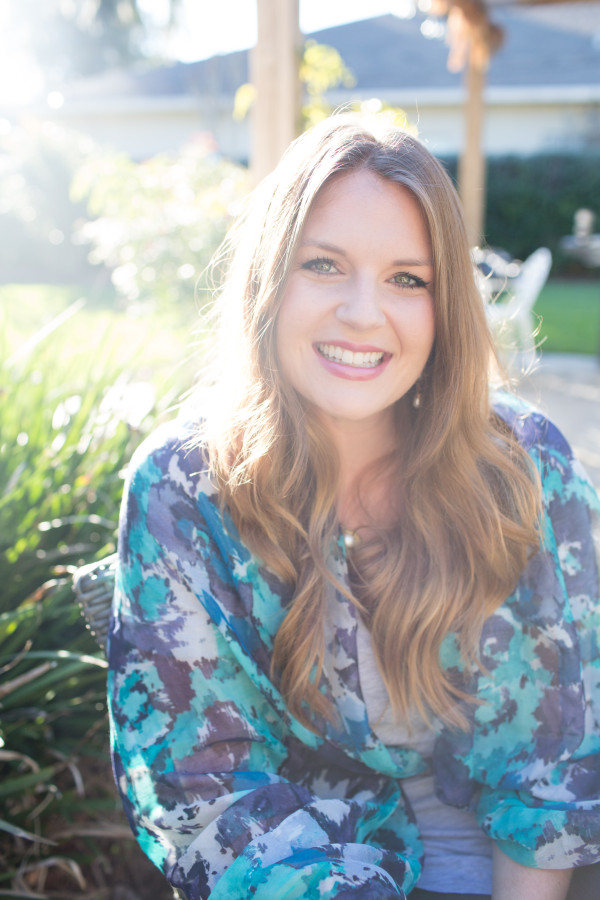 ---
For this week's Spotlight Series, I'm featuring another dynamic Orlando dietitian! Kristina LaRue, RD, CSSD, LDN, works as a sports nutrition consultant to the Orlando Magic and University of Central Florida Athletics under Tara Gidus Nutrition Consulting. Kristina also specializes in counseling for weight management, food sensitivities and eating disorders. She appears frequently on Fox35 for guest interviews and co-authored the cookbook Flat Belly Cookbook for Dummies. She is currently serving as president of the Orlando Academy of Nutrition & Dietetics and blogs at Love & Zest where she shares recipes, life and nutrition through the eyes of a dietitian. Kristina also does online nutrition coaching, recipe development, photography, and freelance writing.
Let's start off with an easy one. What did you have for dinner last night?
Meatloaf with mushrooms and lots of veggies and garlic mashed potatoes.
What first piqued your interest in nutrition?
I played tennis competitively when in my teenage years so nutrition has always been a focus of mine.
Take me through "a day in the life" of Kristina.
No day is the same… The most consistency that I have is starting my day off with a quiet breakfast with my husband and seeing him just before bed and hopefully at a workout. We have very busy schedules during the week, so we don't get to be together often. Some days I'm working face to face with clients and athletes and other days I'm creating recipes, writing meal plans, and answering emails from a coffee shop. I work hard to fit in exercise in the morning or evening, whether it's a run, long walk, yoga, or CrossFit, it makes me feel so much better when I'm active.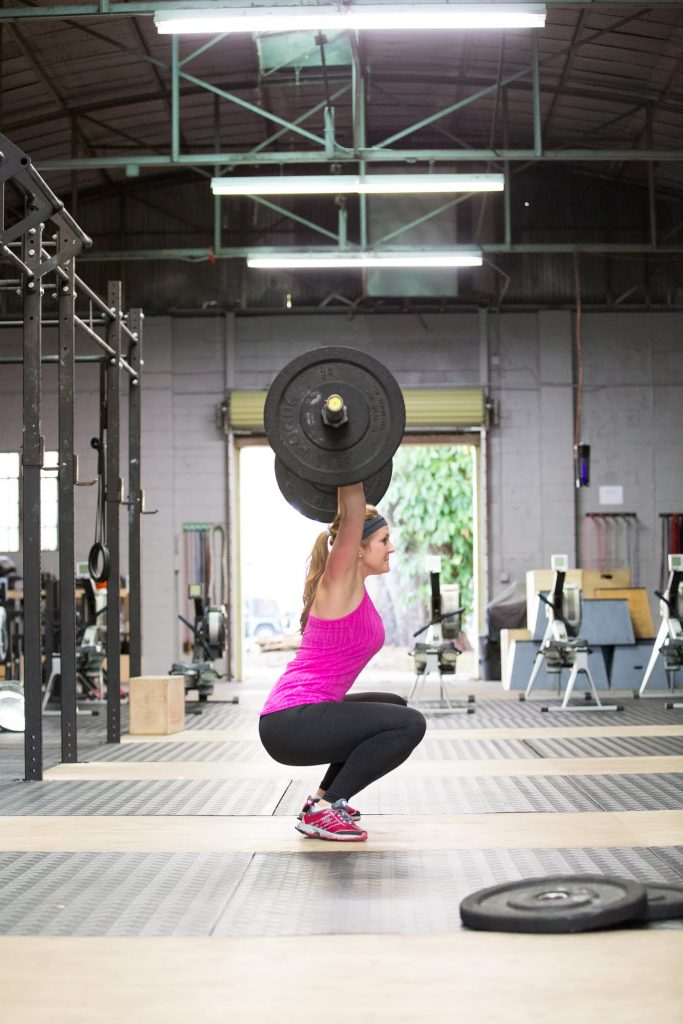 You work with many high-level athletes, a lifelong dream for many RDs. Do you have any advice on how to break into the sports nutrition world?
Partly I think I got lucky. My boss Tara is amazing and she's had contracts in the sports industry for a long time. I think the biggest part of chasing your dreams is putting yourself out there, sharing your goals with others, making contacts, and just being you.
Is working with athletes as glamorous as it seems?
HAHA, I love this one. No. I'm often reminded of this when I have to break away from the family gatherings on the weekends to head to practice, pre game or answer texts and emails immediately. Good thing I LOVE my job.
You also work with people that have eating disorders. What's the hardest part about that role?
The hardest part is to see the eating disorder take from living and abundant life. It's tough to see someone suffering when the eating disorder is so strong it's hard for them to let go. You'll see 3 steps forward and 1 step back but that's part of the process.
What is your favorite client population to work with?
I love the variety, and it keeps me on my toes! I like working with athletes, eating disorders, and the business person trying to eat better, or the stay at home mom trying to lose the baby weight. I love working with people that are ready to make changes in their life!
Pick one diet fad or food misconception you wish would disappear.
Ummm… I don't know if I have one. I think that lots of fads do have some nutrition truths and benefits, but of course they have major flaws and often it's sustainability. Restricting intake doesn't last long and then you get on that yo-yo diet train. One thing that I hope continues to grow is the food first philosophy and whole food approach to nutrition. Eat real food peeps.
Would you ever blog full-time?
Again, variety is big for me. Having my hands in different areas is a big part of who I am. I think that doing ONE thing full time would be hard for me. I love my blog and many opportunities have come from it, and I hope they continue to grow and expand into larger roles, etc. But I don't see my future self, ONLY blogging if that makes sense.
You co-authored a book, The Flat Belly Cookbook for Dummies. Tell us a little about that experience. Are there any new books in the works?
Yes, that was so fun. I get so much joy creating recipes and playing in the kitchen. I had a bunch of interns during that time too so it was really fun to get to experiment with them and cook up fun recipes. No new books in the works but know that there are some more in me and I want to write an e-book in the near future.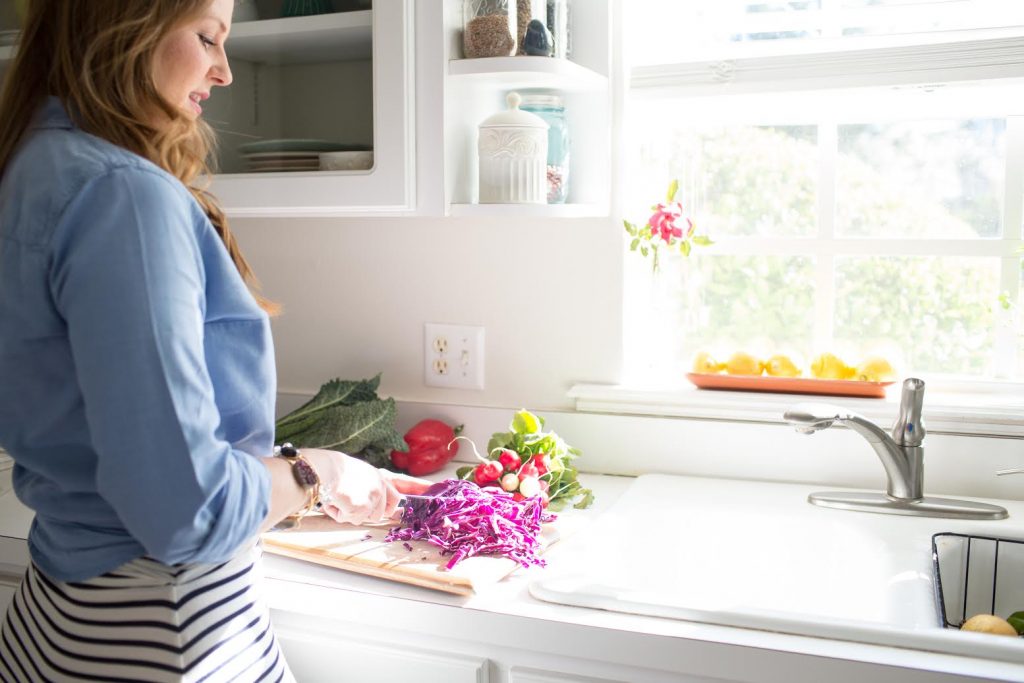 Photos by Rachel V Photography
If someone had to choose only one recipe to make from Love & Zest, which would you recommend?
Hmmmm— vegetarians, I'd recommend the Abundance Bowl with Almond Butter Dressing. Lots of great feedback from that recipe.
For meat-lovers, the Easy Crockpot Nachos makes weeknights so convenient and this Healthy Shepherds Pie for Two is mouthwatering. Definitely one of those must make this again recipes.
What do you think needs to be done (or what are you doing now) to further elevate the dietitian profession?
I spend a good deal of my week with interns, answering rd-2-be emails, and the occasional guest lecture for a class. I think building into the lives of students who are eager to learn is a great way to give back to our profession. I remember the experiences that I had as an intern and the mentor support that I received from RDs was invaluable.
Thank you Kristina for giving us a glimpse into your life and career as an RD!
Get social with Kristina:
Instagram: http://instagram.com/kristinalaruerd
Blog: www.loveandzest.com
Twitter: http://twitter.com/kristinalaruerd
Pinterest: https://pinterest.com/kristinalaruerd/
Facebook: https://www.facebook.com/loveandzest