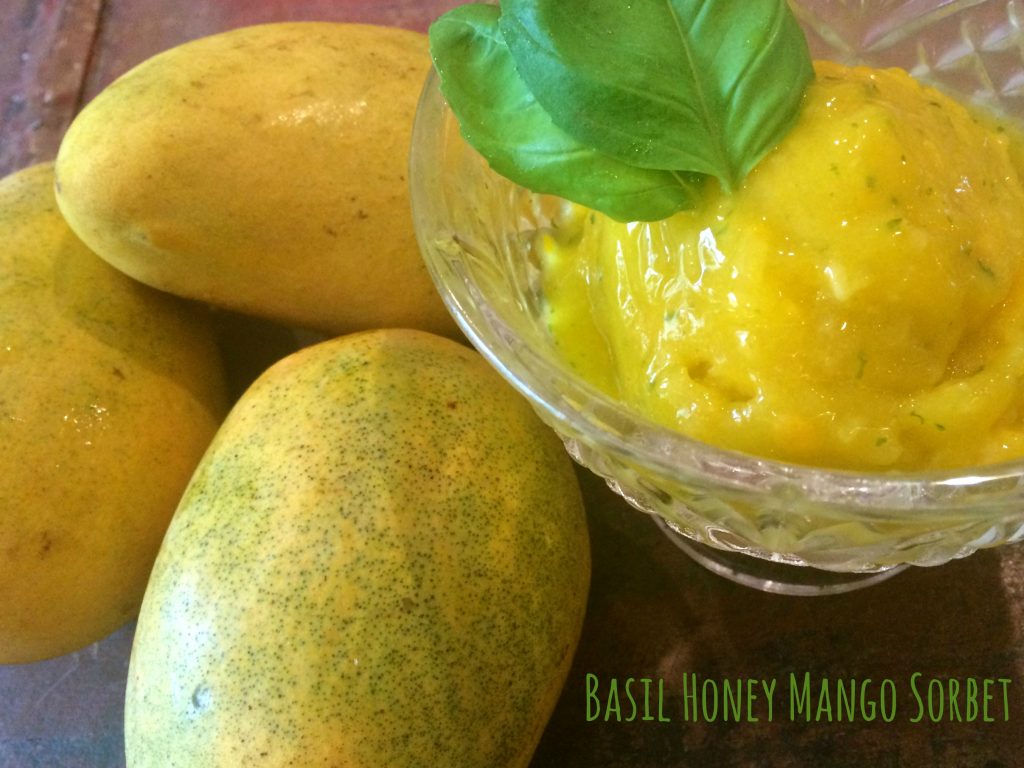 ---
This months Recipe Redux theme was "treasures." As far as food goes, one of the things I treasure the most is having access to fresh, local fruits and vegetables. My favorite fruit in the whole wide world is the Ataulfo or "honey" mango. Ataulfo mangoes are smaller than the more popular Tommy Atkins mango and keep their yellow greenish hue even when ripe.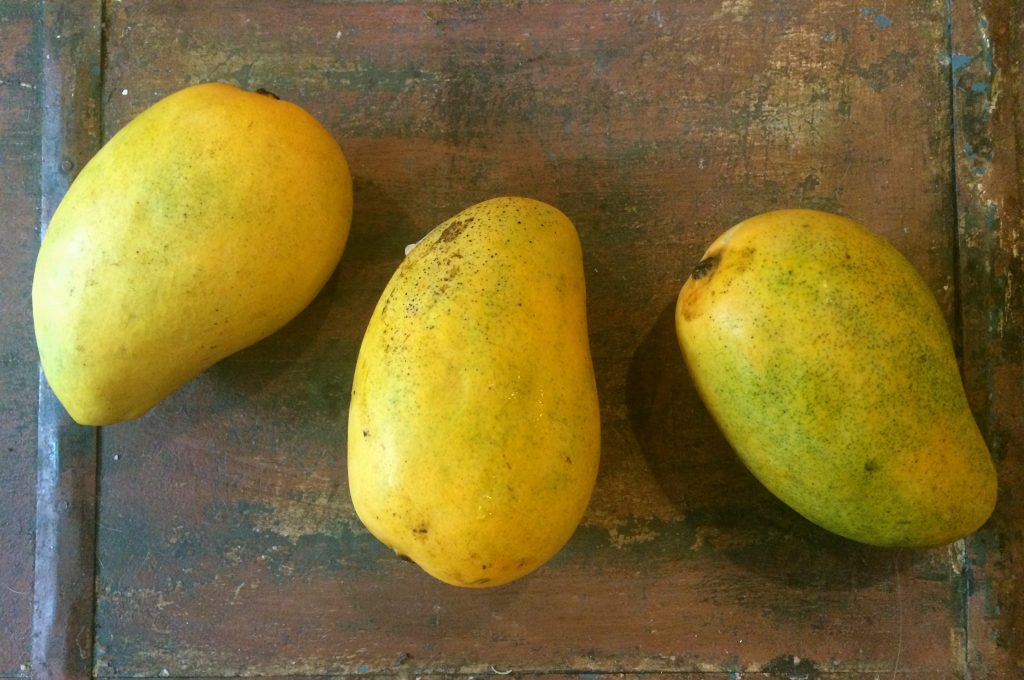 Tip: Don't judge a mango by the color of it's skin! Look for fresh mangoes that yield slightly to pressure– that means they're ready to eat, regardless of whether they're green, red, orange, etc.
Honey mangoes have a smoother, almost buttery consistency, super sweet and a little sour with a small pit (which means more actual fruit!). In Texas, Ataulfos were few and far between but here in Orlando I've been getting them at Clemons Produce every week for super cheap, which makes me very happy. Lately I've been slicing them and putting them on my sprouted wheat toast in the morning on top of almond butter and in my go-to Healthy Two-Grain Southwest Salad for lunch. If there was any tree in the world I could have in my yard, it would most definitely be a honey mango tree.
So back to this sorbet— only 3 ingredients and the perfect easy, refreshing and healthy dessert for entertaining OR just for yourself. I've been attempting to keep a basil plant alive (we're on week 2– go basil go!) so I've been throwing it in everrryyything. Plus, mangoes and basil just GO together.[amd-zlrecipe-recipe:30]
Want more mango recipes?
Best Ever Black Bean Burgers With Chipotle Mango Guacamole
Mango Citrus Banan-Za Smoothie
Basil Honey Mango Sorbet
Serving Size: 1
Ingredients
1 cup frozen mango chunks (I sliced mine and put it in the freezer the night before, put it probably only needs about an hour or 2 in the freezer)
1/2 teaspoon honey
4 basil leaves
1/4 cup water
Instructions
Combine all ingredients and blend until desired consistency. Garnish with additional basil leaves if desired.