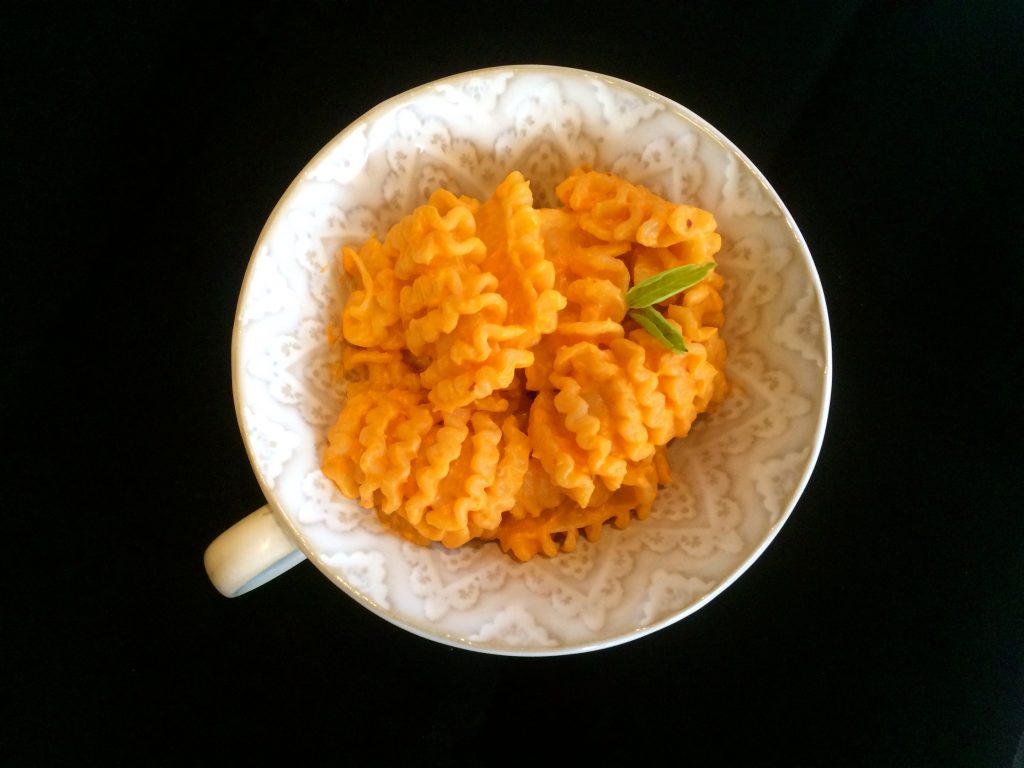 ---
Sometimes I'm just in the mood for something different. Something I've never had before. That happened to be a few weeks ago, a day where I didn't feel like being in the kitchen for hours and was feeling super sad about letting go of my foster dog Lenka. We're talking ugly-cry-multiple-times-a-day-for-multiple-days-in-a-row sad. To the point where I was considering flying up to Connecticut, renting a car and driving her back down here.
How precious is she? I still miss her every day!
But all is well now– she was transported on a truck by Operation Pets Alive to the Dakine Humane Society in Connecticut and got adopted by her "furever" family 5 short days later. Operation Pets Alive takes dogs out of the crowded shelters here in the south where they are at high risk for euthanasia and relocates them via truck or plane to human societies in the north east where they have a 99 percent change of getting adopted. OPA is always in need of fosters, so if you are in the Montgomery County area and would like to help out (only a 2-week time commitment) please contact them.
So anyway, back to this sweet potato and tomato pasta.  It sounds like a weird combo, but it didn't turn out weird at all, and it only had a hint of sweetness. It was all creamy, yummy goodness. It that satisfied my craving for something new and my need for comfort food.
Who doesn't want a quick and easy recipe that takes less than 20 minutes to whip together? Try it now, thank me later.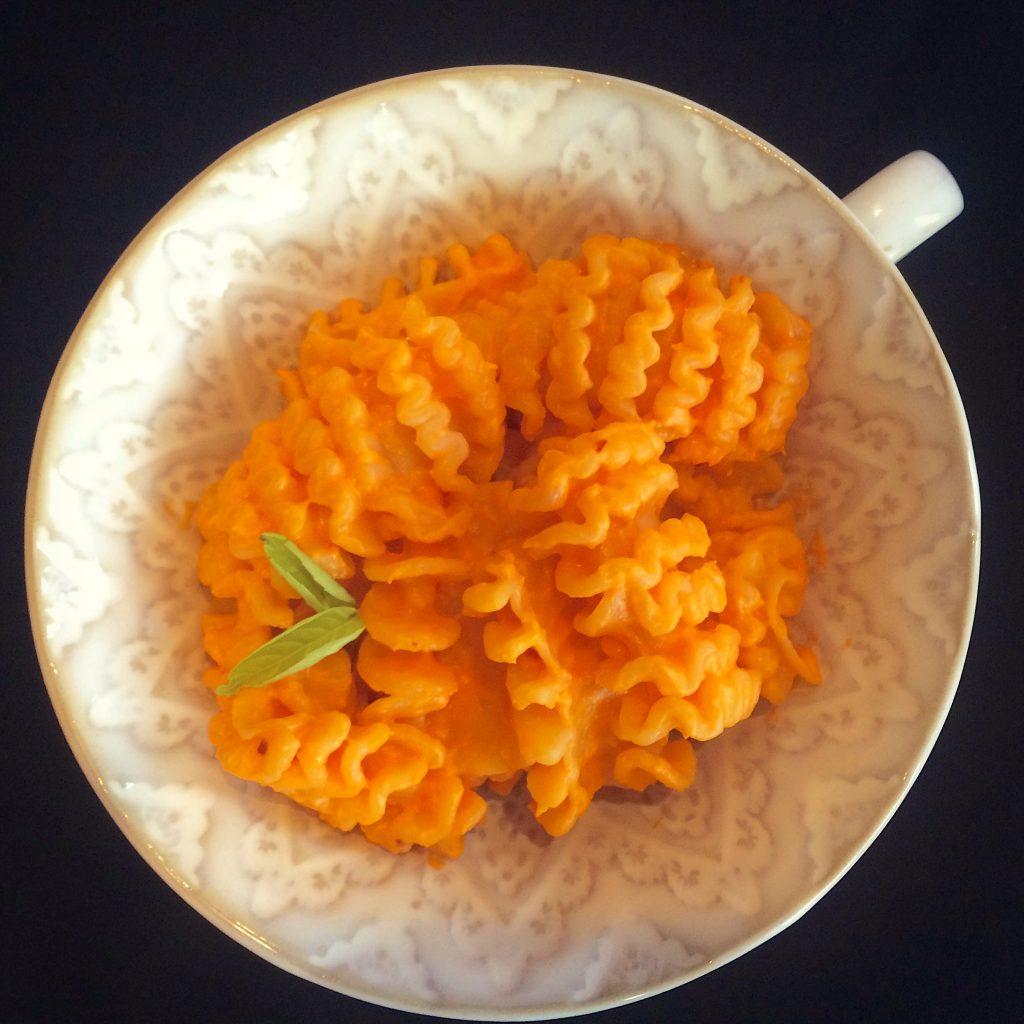 Sweet Potato and Tomato Pasta
Ingredients
12 oz. pasta of choice (I used armoniche)
1 sweet potato
2 large tomatoes
2 large garlic cloves
1 tablespoon dried oregano
1/4 cup heavy cream
2 tablespoons extra virgin olive oil
Instructions
Cook pasta according to package directions. Meanwhile, poke holes in a sweet potato with a fork and microwave a sweet potato until soft. Drain pasta and set aside.
Peel the sweet potato and place in food processor or blender. Add tomatoes (cut in fourths) and remaining ingredients and blend until smooth. Pour over pasta and mix well.