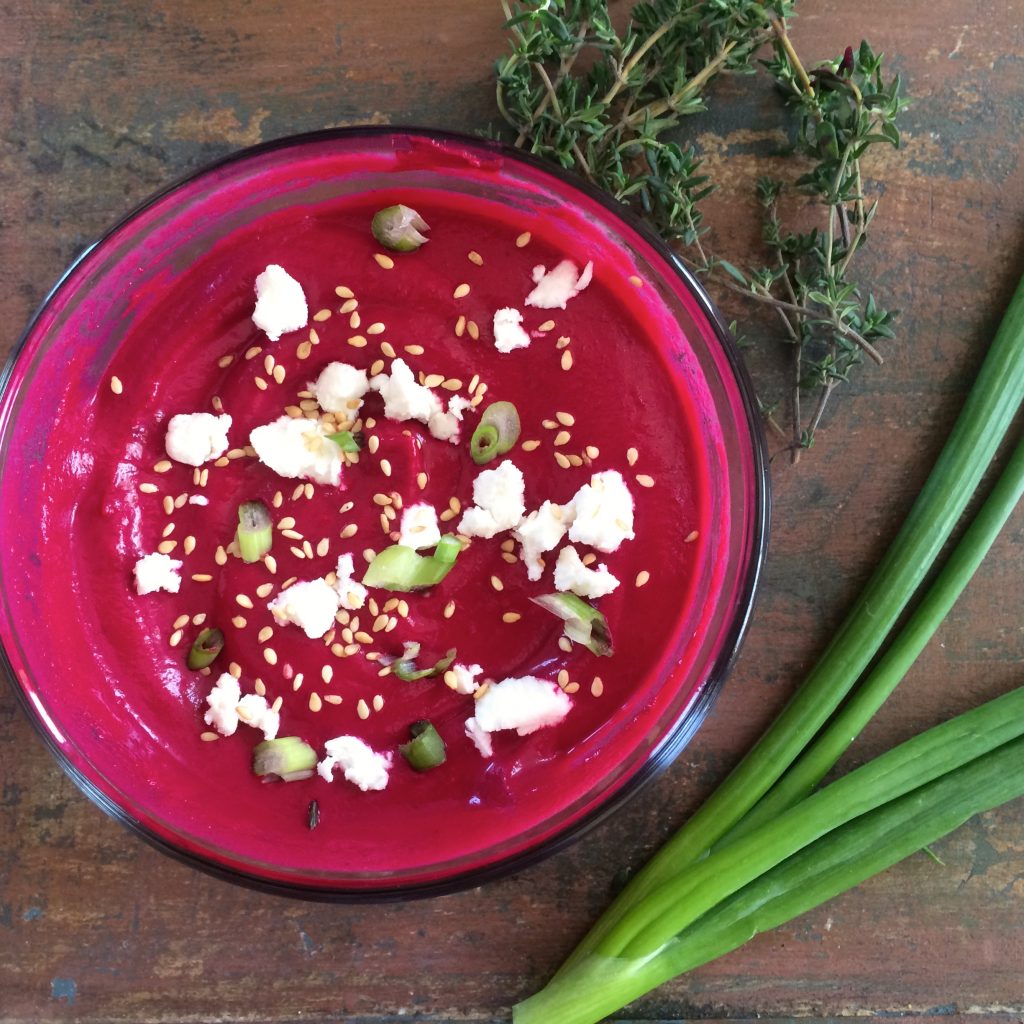 ---
There's nothing like a bright purple dip to dress up your holiday feast! I had never roasted beets before, and I had no idea they would come out with this brilliant color! Roasting them was super easy, and they came out tasting much better than the canned beets that I'm used to adding to salads.
I always want to try new foods, so I know if I saw this Sesame Beet and Goat Cheese Dip at a party, I'd be digging in.
Sesame Beet and Goat Cheese Dip
Ingredients
6 medium beets, tops trimmed
2 garlic cloves, minced
1 small red chile, seeded and minced
3/4 cup plain Greek yogurt
2 tablespoons extra virgin olive oil
1 tablespoon pure maple syrup
2 teaspoons sesame seeds
1/2 teaspoon oregano
1/2 teaspoon thyme
1/4 teaspoon sea salt
2 tablespoons crumbled goat cheese
2 scallions, slices
Extra sesame seeds for garnish
Instructions
Preheat oven to 350 degrees. Wash beets and place in a small roasting pan. Add 1/4 cup of water, cover and bake for about 1 hour until beets are tender.
Peel the beets and cut into slices. Place beets, garlic, chile and yogurt in a food processor and blend. Add oil, syrup and remaining spices and blend. Scrape into a bowl and top with goat cheese, scallions and sesame seeds.
Serve with warm naan or pita bread.
This recipe was adapted from Food & Wine Annual 2013 Cookbook.