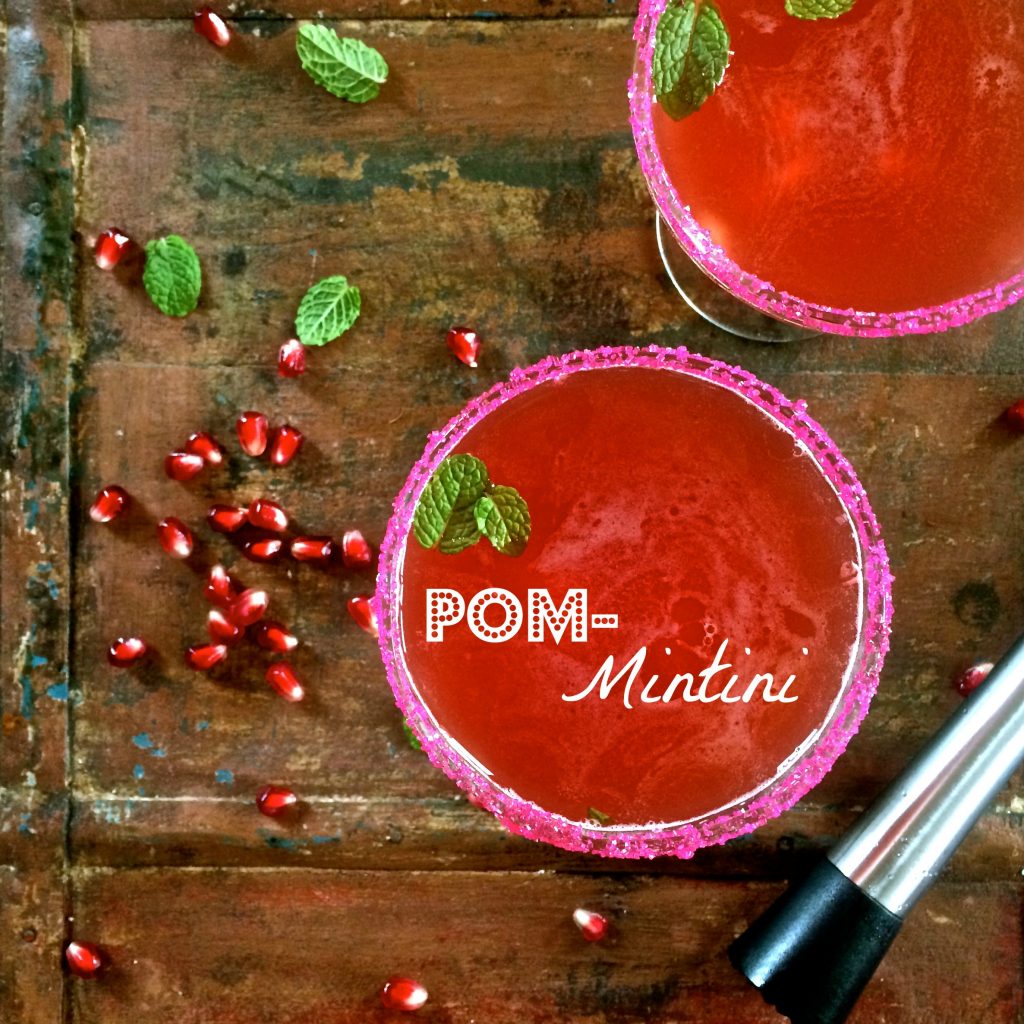 ---
Everyone wants to know (especially around the holidays) what's healthiest possible alcoholic beverage to imbibe in.
While a typical 4.5 oz martini has around 248 calories, a 10 oz margarita has around 420 and a 6 oz whiskey sour has about 275, this Pom-Mintini comes in only 107 calories for a 4 ounce glass. You get the same amount of alcohol, plus the health benefits of pomegranate and mint and without the load of sodium from olive juice in your typical martini.
Pomegranates have loads of antioxidants that help ward off cancer and studies have shown that eating more pomegranates can help with inflammation, protect your heart and joints and decrease arthritis symptoms. Mint actually has one of the highest antioxidant capacities of any food. By pairing these two power foods with a 100% pure fruit juice and calorie-free club soda, you're getting a low calorie, high nutrient drink– the best of both worlds.
When I made this healthy Christmas cocktail, I got to try out my new Arctic Chill Stainless Steel Cocktail Muddler. Using a stainless steel muddler is way better than using a traditional wooden muddler which can often start to degrade and leave residue in your cocktails. Why muddle at all? It releases the juices and oils from your ingredients and infuses them into your drink making them much more flavorful and enjoyable.
The Arctic Chill muddler is a lot sturdier than my old plastic muddler and has a thick nylon head so you don't have to worry about breaking your glasses. I promptly threw my old muddler away right after making these cocktails. I just saw that it's selling for half price ($7.95) right now on Amazon, so if you're in the market for one or have any bar/kitchen gadget lovers on your Christmas list, check it out.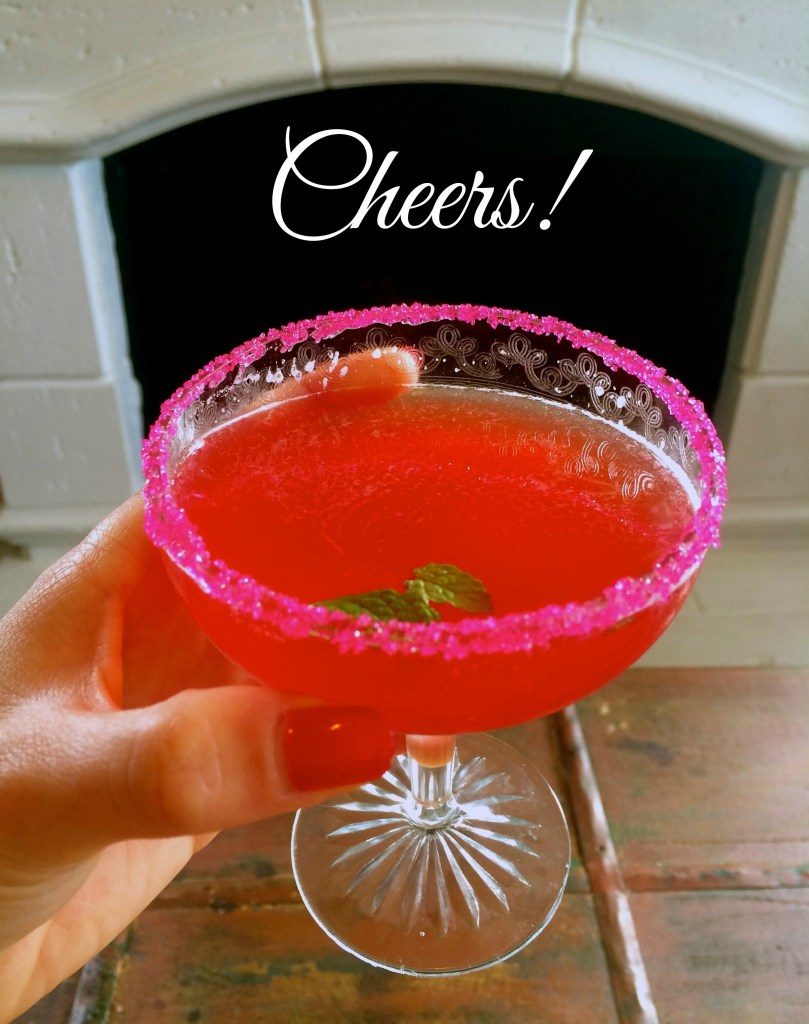 **Arctic Chill sent me a muddler and asked me to review it. I received no other compensation for this review.
Pom Mintini
1/8 cup pomegranate seeds
6 mint leaves
2 ounces vodka
2 ounces pomegranate juice
1-2 ounces club soda
Muddle together the mint leaves and pomegranate seeds in cocktail shaker. Add ice, vodka and juice and shake.
Pour into 2 glasses and top with club soda. Garnish with mint leaves.