---
I reallllly don't like making my own crust. Anyone with me on this? Breakfast for dinner is supposed to be easy!
Healthy store-bought crust is pretty much non-existent, so why not forgo the crust altogether and stuff it in a pepper? Think of your favorite omelet, whisk the ingredients together, throw it in the pepper and bake. Easy peasy!
You know what's not easy? Taking food photos. Especially after daylight savings time! If the sun is down, you're out of luck. Food in unnatural light is not pretty. Not to mention trying to style it, find pretty little dishes, come up with props, etc. I just want to eat it! Work in progress.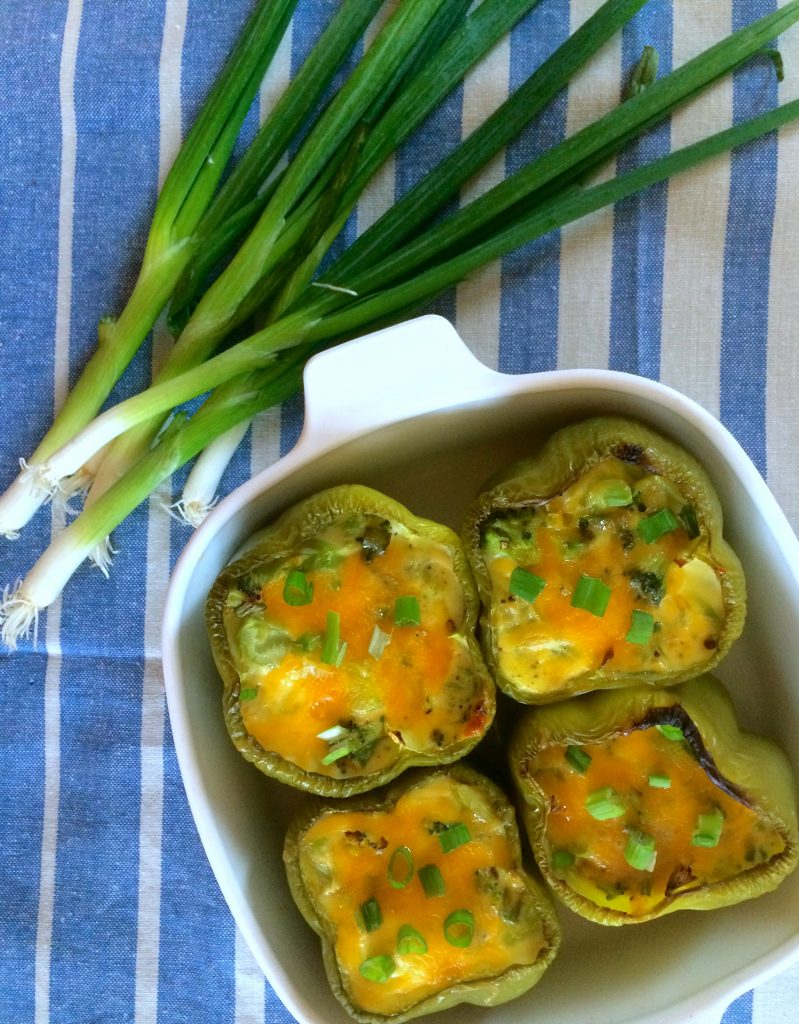 Stuffed Pepper Quiche
Cook Time: 40 minutes
Serving Size: 4
Ingredients
4 green peppers, with tops cut off and seeds/core removed
5 large eggs
2 green onions, diced
2 garlic cloves, minced
1/4 cup plain Greek yogurt
1/2 teaspoon black pepper
1 cup lightly steamed chopped broccoli (can use frozen)
1/2 cup shredded cheddar cheese
Instructions
Preheat oven to 375 degrees. Place empty peppers in a small casserole dish with about a few centimeters of water covering the pan. Bake for 20 minutes.
Meanwhile, whisk together eggs, yogurt, green onions and garlic. Fold in broccoli and cheddar cheese. Remove peppers from the oven and carefully pour mixture evenly into peppers, leaving a little space for expansion. Bake for an additional 20 minutes.
Top with extra shredded cheese if desired.