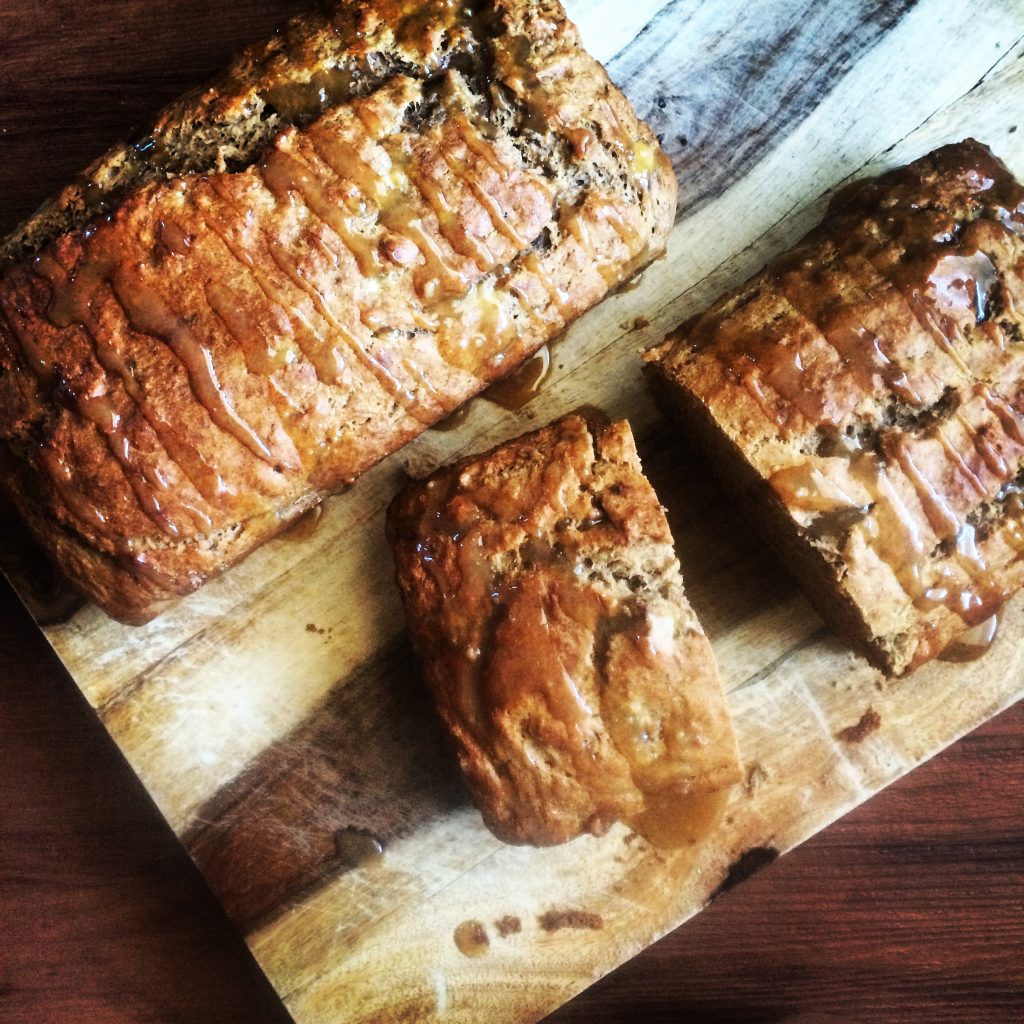 ---
I had a LOT of leftover bananas from a health fair a few weeks ago so I put them to good use by adding a little twist to a favorite banana bread recipe. I knew I'd want to eat it for breakfast all week, but the problem with having sweet breads for breakfast is they often have little to no protein. Having no protein for breakfast means you're hungry 2 hours later, so I decided to add some of my favorite protein powder, Tera's Whey Bourbon Vanilla, in the mix. This bread also gave me an excuse to use my bourbon vanilla extract sent to me by Meghan from Stir & Scribble last year during The Great Food Blogger Cookie Swap.
Rest assured you don't have to have any special protein powder or vanilla to make this recipe, just use any vanilla or plain protein powder and the vanilla extract you already have in the cupboard.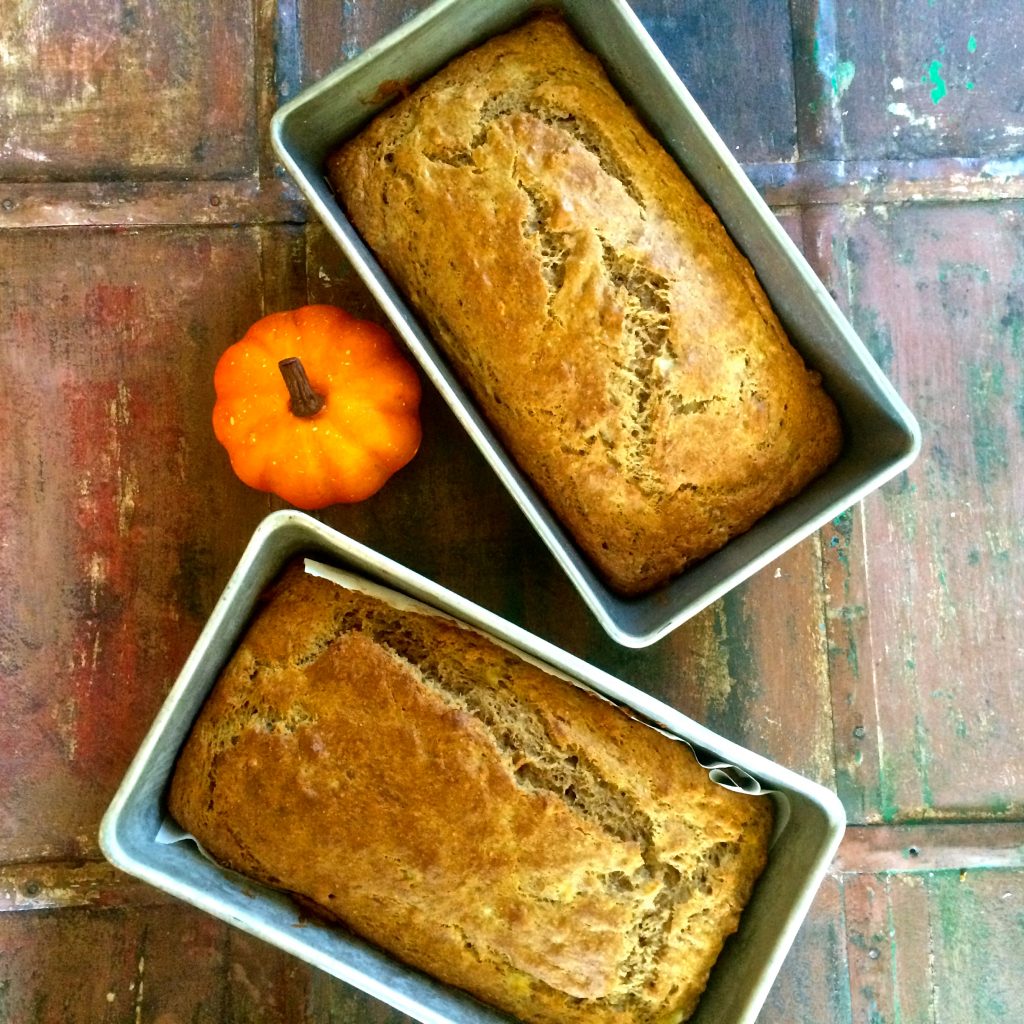 Bourbon Vanilla Banana Bread
Yield: 2 loaves
Ingredients
3 1/3 cups whole grain flour
2 tablespoons baking soda
1 tablespoon cinnamon
1 teaspoon salt
4 eggs
3/4 cups Tera's Whey Bourbon Vanilla protein powder
1/4 cup sugar
1/2 cup Greek yogurt
1/2 cup virgin coconut oil
1 tablespoon bourbon
7 overripe bananas, mashed
1 tablespoon vanilla extract
1/4 cup walnut pieces
Instructions
Pre-heat oven to Sift flour, baking soda, cinnamon and salt together.
In a separate bowl, beat together eggs, protein powder and sugar for 3-5 minutes. Mix in remaining wet ingredients.
Fold dry ingredients and walnuts into wet ingredients just until mixed and pour into two loaf pans lined with parchment paper. Bake for 40 minutes, or until toothpick comes out clean from the center. Let cool before adding drizzle.
Notes
For the Bourbon Drizzle, melt 3 tablespoons butter in a small pan and stir in 1/8 cup sugar and 1/8 cup syrup. Simmer for a few minutes then add 2 tablespoons bourbon and 2 tablespoons vanilla. Simmer a few minutes more until alcohol is cooked off. Refrigerate to thicken.