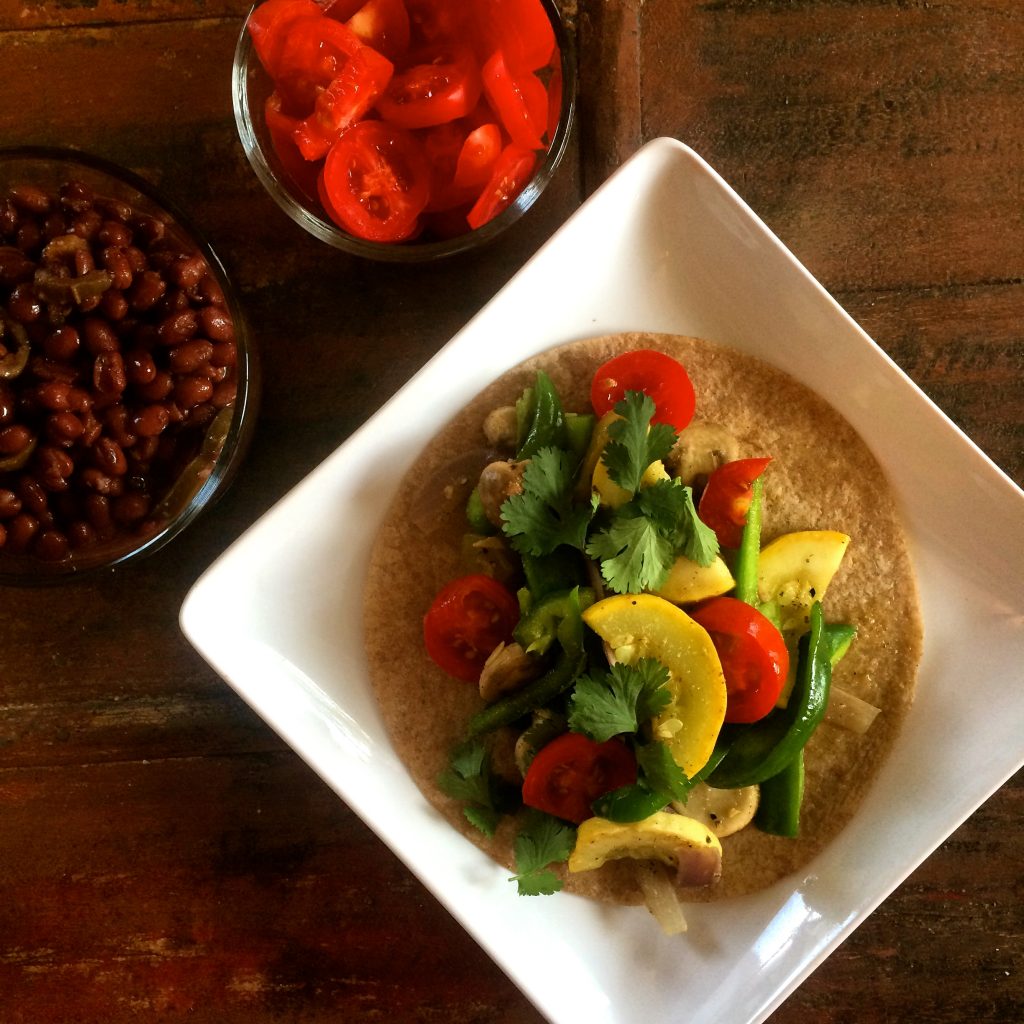 ---
One of the things I hear almost daily from my clients is "I love Mexican food, but I know it's sooo bad for me. How can I fit in my favorite Mexican dishes without kissing my weight loss efforts goodbye?"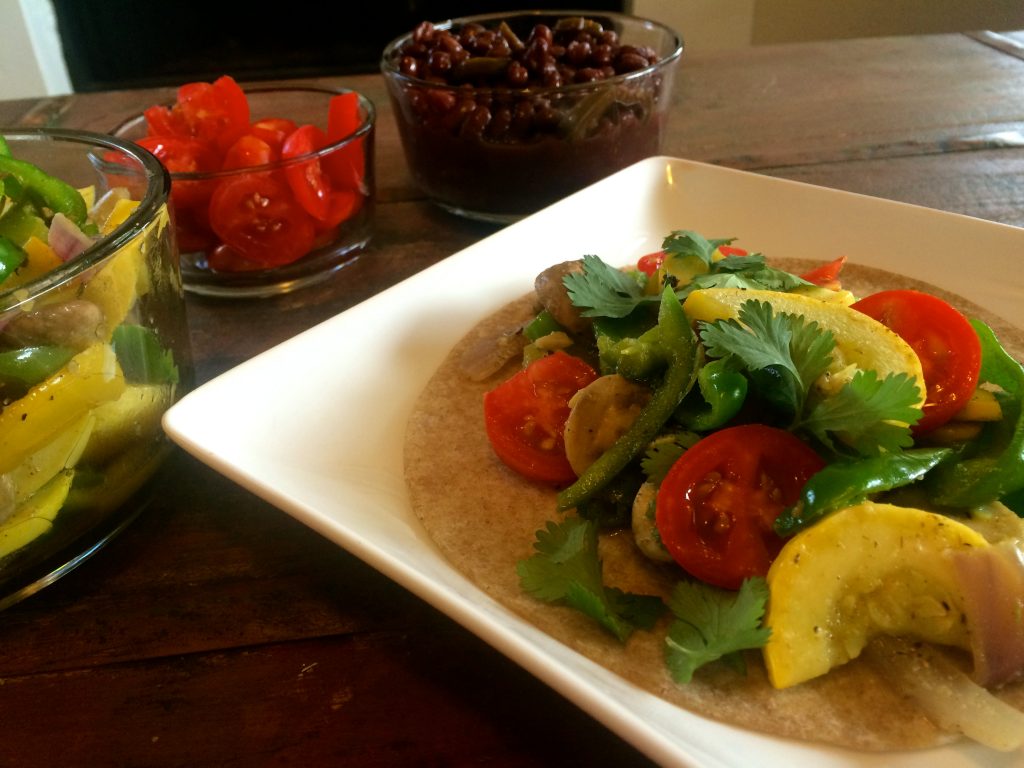 The great thing about Mexican-style cuisine is that it can be made super healthy with minimal effort while retaining maximum flavor. Sure, if you go out and get the jumbo frozen margarita, mega basket of chips, queso and guac with a chimichonga burrito entree topped with extra queso you are probably about 3,000 calories over your daily limit. Many Mexican dishes are cooked with lard (fat), fried in oil, and loaded with cheese which equals loads of unnecessary calories. But as easy as it can be to blow your whole healthy week out of the water at a Tex-Mex restaurant is as easy as it can be to make healthy, nutritious and tasty Mexican dishes at home. I think it's one of the easiest cuisines to lighten up, and anyone can make a dish like these Veggie Fajitas in minutes without being a pro in the kitchen.
Veggie Fajitas
Makes about 6 fajitas in 30 minutes or less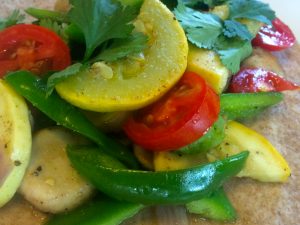 – 1 tablespoon extra virgin olive oil
– 3 garlic cloves, minced
– Two green peppers, sliced into strips
– 1/2 red onion, sliced into strips
– 1 small to medium squash
– 1 and 1/2 cups sliced mushrooms
– 2 teaspoons cumin
– 1 can of black beans
– 3 roma tomatoes, sliced
– 1 pack of whole grain tortillas
1. Heat olive oil over medium-high heat. Add garlic and sautee for one minute, then add green peppers. After a minute or two add onions. Continue sauteeing peppers and onions for a few more minutes before adding squash and mushrooms. Stir in cumin and cook until vegetables are tender.
2. Heat beans in the microwave until warm. Layer tortillas on a plate, with a damp paper towels between each tortilla and microwave for 15 seconds or until warm.
3. Spoon vegetable mixture over tortilla. Add beans and tomatoes and top each fajita with 1 tablespoon of Greek yogurt. Garnish with cilantro.
I'll leave you with one of my favorite quotes: "I have the diet for you. It's short and it's simple. Here's the plan: Cook it yourself. That's it. Eat anything you want– just as long as you're willing to cook it yourself." –Michael Pollan