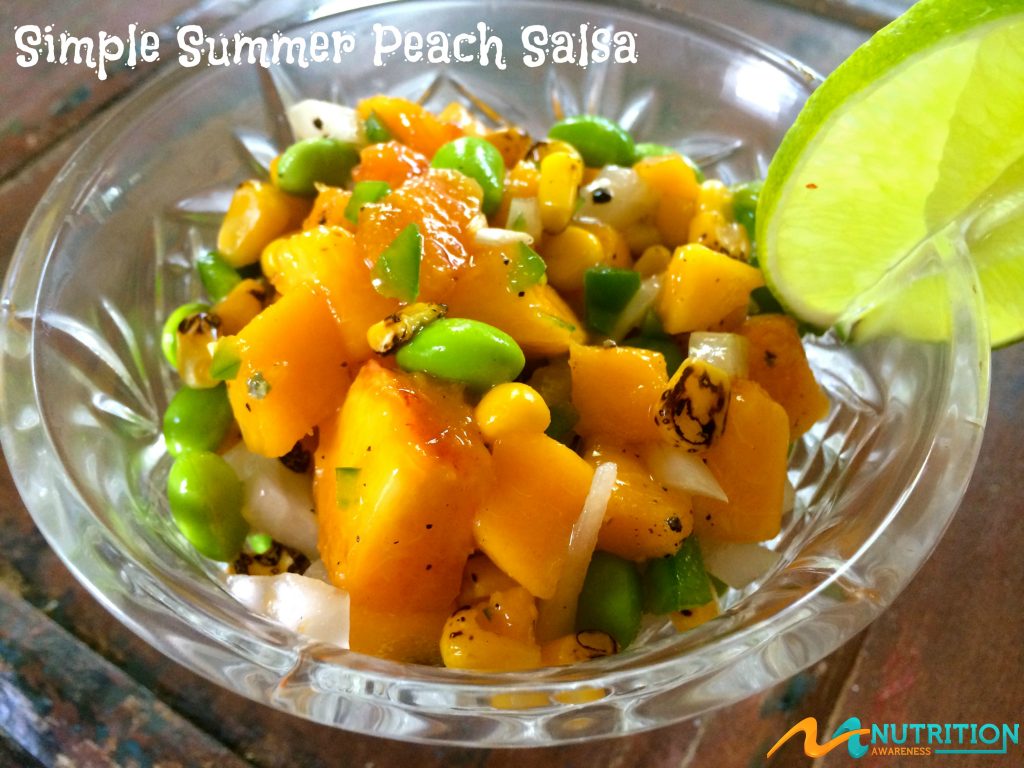 ---
Who doesn't love a perfectly ripe, juicy and in-season peach? I stopped at a small farmstand this weekend in Conroe, TX (Cooper Farms) to grab a few but they only sold them by the bag, which gave me about 12 big peaches, ready to eat after a day on the windowsill.
I didn't want to ruin them by putting them in a cobbler or pie– they're already too sweet and tasty to ruin with sugar and butter and baking so I decided to make an easy, fresh and summery salsa.
Simple Summer Peach Salsa
3 peaches, mostly skinned and diced
1 jalapeno, diced small
1/2 small onion, diced
3/4 cup shelled edamame
1/2 cup corn (cooked, off the cob– I had leftovers. Canned or frozen is fine too)
Juice and zest from one lime
1 teaspoon cayenne pepper
1/4 teaspoon sea salt
Combine all of the above, stir and refrigerate.
I ate mine plain with tortilla chips and also used it as a salad topper. It also pairs well with shrimp, fish or chicken and it makes a great add-on for fish tacos.
Take advantage of the local produce in your area and see what creative recipes you can come up with!