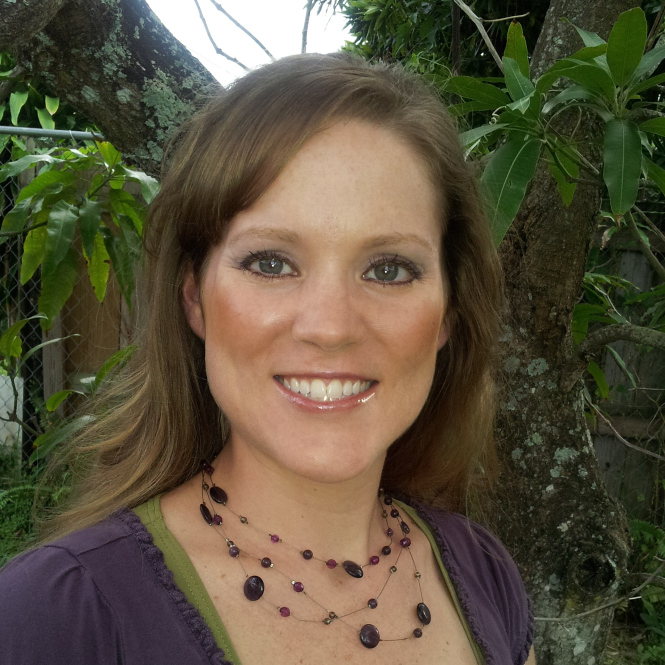 ---
This week I would like to introduce you to Dina Garcia, RD, LDN, owner of Vida Nutrition, LLC, a private nutrition practice based out of Miami, FL and In Touch Wellness Solutions, a very unique wellness business. With In Touch, Dina helps dietitians and wellness professionals stay connected to their clients with once daily WELLspiration text messages.  By keeping clients and professionals connected, the client stays motivated and successful, and the professional gets more satisfied customers and referrals.
Dina, start off by telling us a little about yourself and how you got where you are today. I am a dietitian-nutritionist with a love for family, life and food.
After completing my BS in dietetics from Ball State University in Muncie, IN, I completed my supervised practice (dietetic internship) at California State University, Fresno. After graduating, I got my feet wet with a few years of clinical work, mostly working with chronic kidney disease patients.
One year after moving to South Florida, I started my private practice, Vida Nutrition, LLC. My practice primarily focuses on weight loss, wellness and prevention. I love helping others get and stay healthy and I love even more that I can do it while being my own boss.
I also manage WELLspiration text message campaigns for other dietitians and wellness professionals. The messages are sent once daily and designed to keep wellness clients informed, accountable, and motivated…I even send them to myself.
When I'm not busy with business I enjoy every second I can spending time with my kids and family. After all, they are the reason I do what I do.
Take us through a typical "day in the life." This is a hard one to answer. No 2 days are the same for me. Some days I never sit and other days I feel like I barely move out of my chair with office work. Running a business and a family presents a wide variety of tasks from day to week to month.
What got you interested in the field of nutrition? I have always had an interest in being healthy and the role nutrition plays on how we feel. I also have a strong family history of diabetes. I was previously pre-diabetic and also had insulin dependent gestational diabetes. Thanks to my nutrition knowledge and intuitive eating I no longer have pre-diabetes.
What pushed you to start your own business? I always joke that I'm an entrepreneur first and a dietitian second. I chose nutrition because I love it and I love helping people. But since I was little, I always knew I would be working for myself and not for "the man." An entrepreneur is who I am, a dietitian is who I trained to be.
What is the biggest challenge of being a dietitian and business owner? As a dietitian- keeping clients motivated and on track.  Knowing and doing are 2 different things
As a business owner- I often find myself getting excited with new ideas.  Sometimes I have to bring myself back down to earth and create an action plan to keep me focused!
Do you follow any certain diet? As I said before, with a history of pre-diabetes and gestational diabetes I focus on moderate carb intake, moderate protein and don't put too much restriction on healthy fats from whole foods (nuts, seeds, avocado, eggs, organic whole milk, etc). Overall, portion control and lots of fruits and veggies. But I also indulge on occasion and I make sure I enjoy it. I refuse to feel guilty for eating something that tasted good. Otherwise, I didn't really enjoy it.
Is there any food that you won't eat? Sweetened beverages… I prefer to eat my calories and the spike in blood sugar from sweet beverages tend to leave me later with a low blood sugar.
I also read all my ingredients and avoid hydrogenated/partially hydrogenated oils at all cost, even if the nutrition facts say 0 grams trans fat.
This question comes from a reader: "If there were 3 foods you could tell me to include in my diet to make me healthier, what would they be?" Nuts, Any fruit/veggie that is rich in color, and beans/legumes.
What diet fad do you wish would disappear? Paleo
What are your thoughts on organic foods? Do you feel strongly one way or another? I think eating organic is the best choice for our bodies and the earth.  However, most people (myself included) can't afford to do this.  I find that I often work with clients on how to stretch their organic dollars by choosing foods that offer the most organic benefit.
What is your favorite place to go or thing to do in your city? That is hard to say.  I have only lived in Miami for 3 (busy) years.  There are many fun things to do here and as long as I'm doing them with my kids I'm happy!
What would you like to accomplish (can be career or non-career related) in the next 5 years? Situate my business so that I can maintain steady income and only work 25-30hours/week plus 4 weeks vacation/year leaving more time for my kids and family.
What would you say to someone interested in starting their own business? Any advice or caution? Starting a business is similar to having a child. If you wait until you're 100% ready then you will likely never do it.  Furthermore, you aren't going to have all the answers and you aren't going to do everything right, but you should use the experience to learn and grow as a person and never give up.  Don't expect to be perfect but give it your all. The love for your business should come natural. If you don't love and nurture it, don't expect much in return.
Thank you Dina for being a part of the Dietitian Spotlight Series!
Be sure to connect with Dina:
Facebook
Twitter
In Touch Wellness Solutions
Vida Nutrition