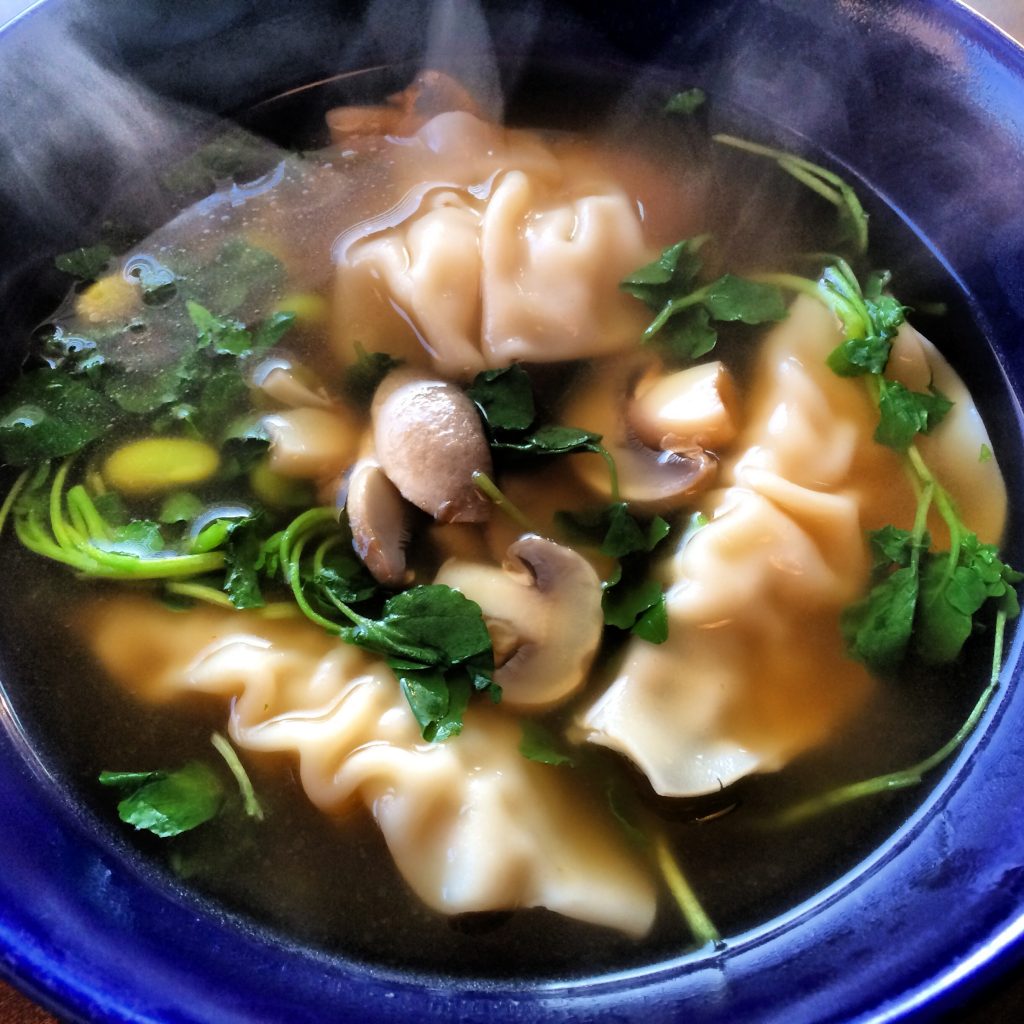 ---
I was really in the mood for some dumplings the other day but after baking two days in a row I did NOT feel like cooking. I rarely venture into the frozen section, but I found some Annie Chun Organic Shiitake & Vegetable Potstickers— score. I whipped up this soup in less than 20 minutes. Dinner was served and my craving was curbed.
Quick and Healthy Vegetable Dumpling Soup
Makes 5 servings in 20 minutes
7 cups water
7 teaspoons vegetable bouillon
1 cup sliced mushrooms
18- 22 frozen vegetable potstickers
1 and 1/4 cup frozen edamame
1 bunch fresh watercress, stemmed trimmed
1 and 1/2 tablespoons rice vinegar
2 teaspoons toasted sesame oil
1. Bring water, bouillon and mushrooms to a boil in a large saucepan or stockpot. Bring down to medium heat and simmer for 10 minutes. Add pot stickers and edamame, stirring occasionally until potstickers float to the surface (about 5 minutes).
2. Stir in watercress and remove from heat. Stir in vinegar and oil and serve.
This was probably one of the least labor-intensive, quickest meals I've put together in a while, but the result was fantastic!