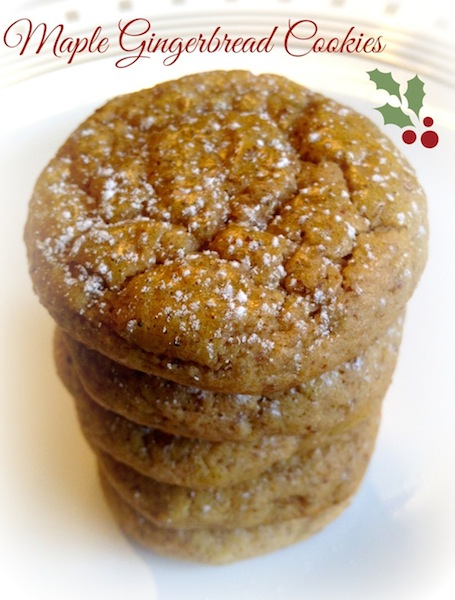 ---
This was my first year participating in the Great Food Blogger Cookie Swap and I loved it!! First of all, getting things in the mail is awesome (especially when they're edible) and second, I was part of a group of over 600 bloggers that helped to raise $13,000 for Cookies for Kid's Cancer, a national non-profit organization dedicated to funding research to find safer, more effective treatments for pediatric cancer.
In return for sending out a dozen cookies to three bloggers, Aislinn at The Toasted Sprinkle, Nicole at Cooking For Keeps and Jillian at The Humble Gourmet, I got a dozen cookies from three other talented bloggers:
1. Cranberry Pumpkin Cheesecake Cookies from Angela at Shake Bake and Party
2. Meyer Lemon Meringues from Meghan at Stir and Scribble
3. Dark Chocolate Peppermint Bark Cookies from Betsy at BetsyLife
Make sure to check out their recipes too– they all were delicious (and beautifully wrapped– I need to step up my game on that part next year).
For my recipe, I used white whole wheat flour to up the fiber and 1/2 cup of flax meal to sneak in some omega 3's. To sweeten them naturally, I used pure natural maple syrup from my families' farm in Ohio (more about that here).
These cookies were SO good. I made them at my parents during Thanksgiving week and had to make three batches to have enough to send out because my family kept eating them all!
Maple Gingerbread Cookies
Makes 36 cookies
2 cups white whole wheat flour
1/2 cup flax meal
1/2 teaspoon baking powder
1/2 teaspoon baking soda
1/2 teaspoon cinnamon
1/2 teaspoon nutmeg
1/2 teaspoon salt
1/2 teaspoon ginger
1 stick unsalted butter, at room temperature
3/4 cup packed light brown sugar
2 large eggs
1/3 cup pure maple syrup
Powdered sugar for topping
1. In a medium bowl, whisk together flour, flax meal, baking powder, baking soda, cinnamon, nutmeg and salt. In another larger bowl, use an electric mixer to beat the butter at medium speed until you get a creamy consistency. Add in the brown sugar and beat until fluffy. Beat in one egg, maple syrup and ginger.
2. At low speed, slowly beat in dry ingredients just until combined. Wrap in plastic and let dough refrigerate for several hours or overnight.
3. Preheat oven to 375 degrees. Line 2 baking sheets with parchment paper. Form dough into balls and flatten onto parchment paper with the bottom of a measuring cup. In a small bowl, beat the remaining egg and brush it over the tops of the cookies. Bake for 10 minutes and top with sifted powdered sugar.