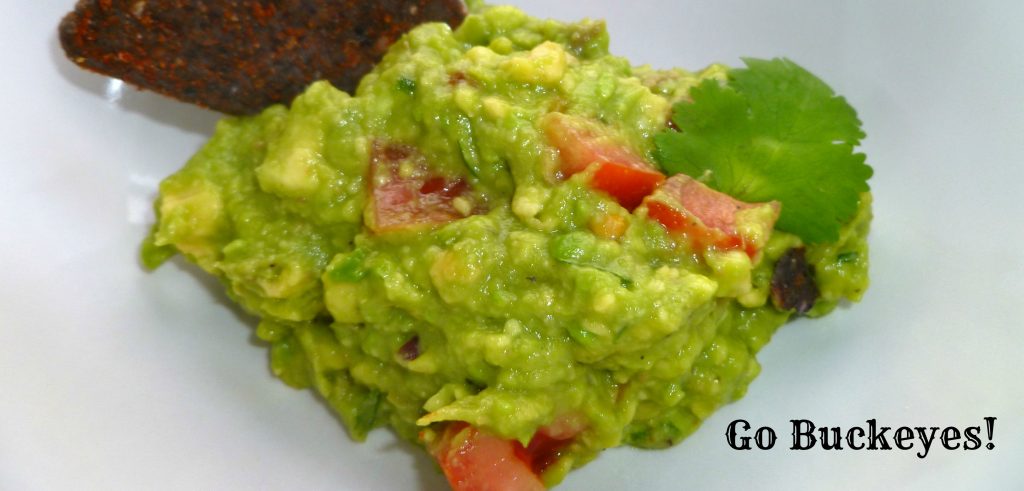 ---
We all want something salty and crunchy when we're gathered around the TV watching our favorite team. It's OK to splurge on buffalo chicken dip and hot wings every once in a while, but if you're doing it every weekend you could be sabotaging all the hard work you put in during the week. Keep it light this weekend and try this omega-3 packed guacamole recipe.
You really don't need much to make a good guac. If you usually buy the packaged stuff, the first time you try this you'll never buy it again. Fresh, wholesome ingredients are the key and it only takes about 10 minutes to throw together.
Healthy Game Day Guacamole
2 avocados
1 small roma tomato, diced
1/2 teaspoon jalepeno
1 teaspoon lime juice
1 heaping teaspoon fresh cilantro, chopped
1 garlic clove, diced
1/2 tablespoon red onion, diced
1/8 teaspoon garlic powder
Pinch of salt and fresh ground pepper to taste
1. Remove avocado from skin and seeds and mash in a medium bowl with a fork (I like to leave mine a little chunky). Add all other ingredients to bowl and stir. Done!
Do you have any favorite game day healthy dips or snacks that everyone loves? If you're not a big guacamole fan (or even if you are), try my Black Bean Salsa in a Snap.
Confession: I ate this on toast for breakfast this morning 🙂
Recipe by Megan Ware, RDN, LD. Registered Dietitian Nutritionist in The Woodlands, TX.