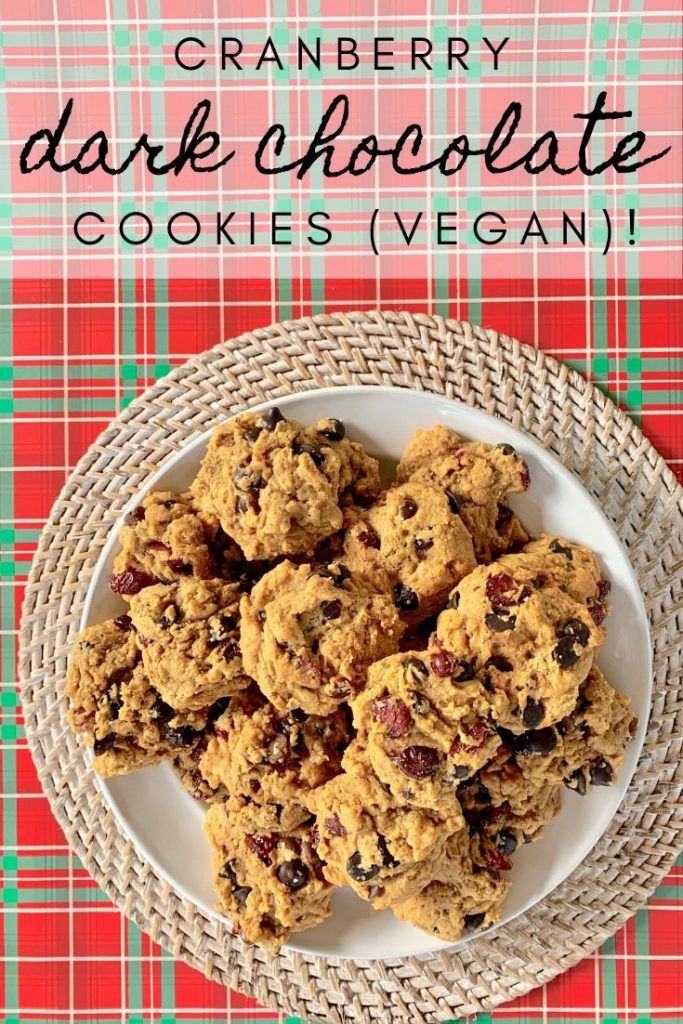 ---
I was in the mood to do some healthy-ish baking this weekend and since the holidays are coming up I figured I'd start testing out some cookie recipes.
I've also made these with mini chocolate chips instead of regular and both work. The mini chips spread further throughout the batter so you're still sure to get chocolate in every bite.
By making healthy substitutions like using whole grain flour for white flour and replacing the butter with pumpkin, I was able to decrease calories while increasing fiber.
Bonus: they happen to be vegan!
Cranberry Chocolate Chip Cookies
1/2 cup coconut oil
1 cup brown sugar (lightly packed)
1 teaspoon vanilla extract
1/4 cup almond milk
1/4 cup canned pumpkin
1 1/4 cup whole grain flour
1 cup white flour
1 teaspoon baking soda
1/2 teaspoon salt
1 cup dark chocolate chips (make sure they're vegan!)
1/2 cup dried cranberries
Optional: flaky sea salt for topping
Preheat oven to 350 degrees.
Mix coconut oil, sugar, vanilla, almond milk, and pumpkin (I used a mixer).
Stir together both flours, baking soda and salt. Gradually mix the dry into the wet ingredients.
Add chocolate chips and dried cranberries. Scoop onto a nonstick baking sheet and bake for 10-12 minutes. Top with flaky salt if desired.