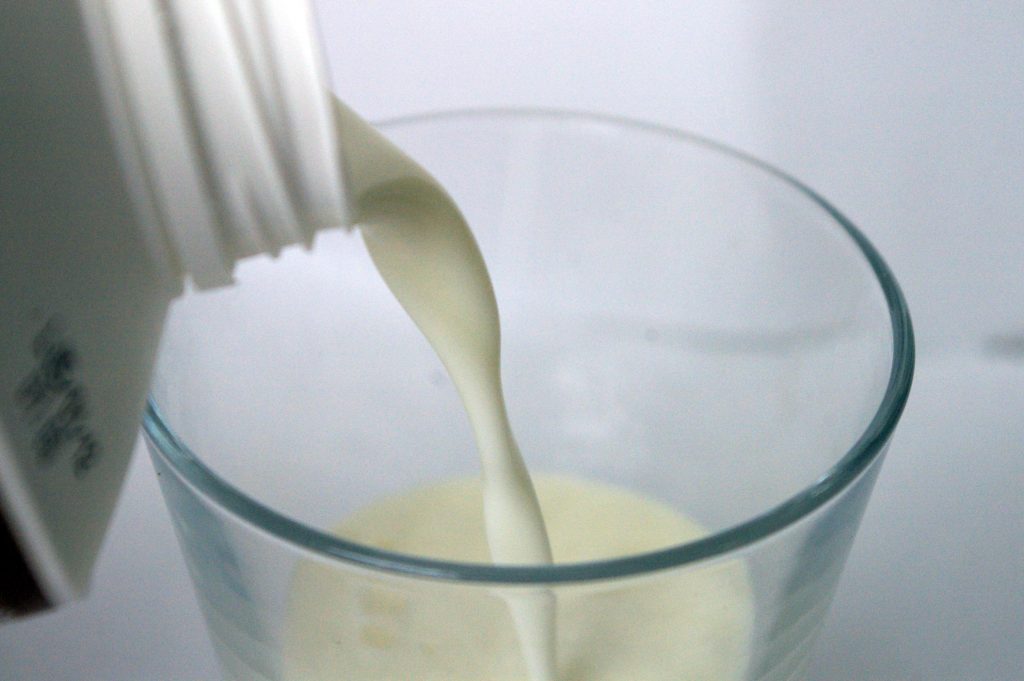 ---
I've had a lot of questions lately from clients about soy milk and soy foods in general.
Are soy foods bad for you? Do they cause cancer? Or are they beneficial?
I wanted to clear up some of these questions for my readers as well.
The soy and cancer controversy concerned only those with a specific type breast cancer (estrogen receptor positive). Some early studies suggested possible increased tumor growth in rats with a high intake of soy. As more advanced research was done, scientists found that rats metabolize soy completely different from humans, making the earlier studies invalid.
Now we know that moderate amounts of soy foods do not effect tumor growth or a womans risk of developing breast cancer. In fact, at least 10mg per day can decrease breast cancer recurrence by 25%.
I recommend increased soy consumption for menopausal women because there are some compounds in soy that behave like estrogen in the human body and could lessen the natural decrease in estrogen due to the menopause, therefore decreasing common symptoms such as hot flashes.
Soy foods are also a good source of protein, especially for vegetarians.
Foods to eat to increase your soy intake:
Soymilk- Soymilk (light is best, less sugar) can be used in place of cows milk in puddings, baked goods, on cereal and in smoothies. If you like chocolate, try light chocolate soymilk to cure a sweet tooth or after a work out.
Tofu- Tofu can be stir-fried, grilled, added to stews, soups or egg dishes and used in mixed dishes or stuffed pastas such as lasagna.
Edamame- (Fresh or frozen) can be used in soup, stir fries, salads, or eaten as a snack with a dash of olive oil and pepper.
Roasted soybeans- can be eaten as a snack or to add a crunch to your salad (also known as soy nuts).
Soy nut butter– try it in place of of peanut butter.
For more information, check out this article from the April 2013 issue of Today's Dietitian, going more in depth regarding soy foods and cancer (an informative and easy read) or this update on the soy controversy from Dixie Mills, MD.