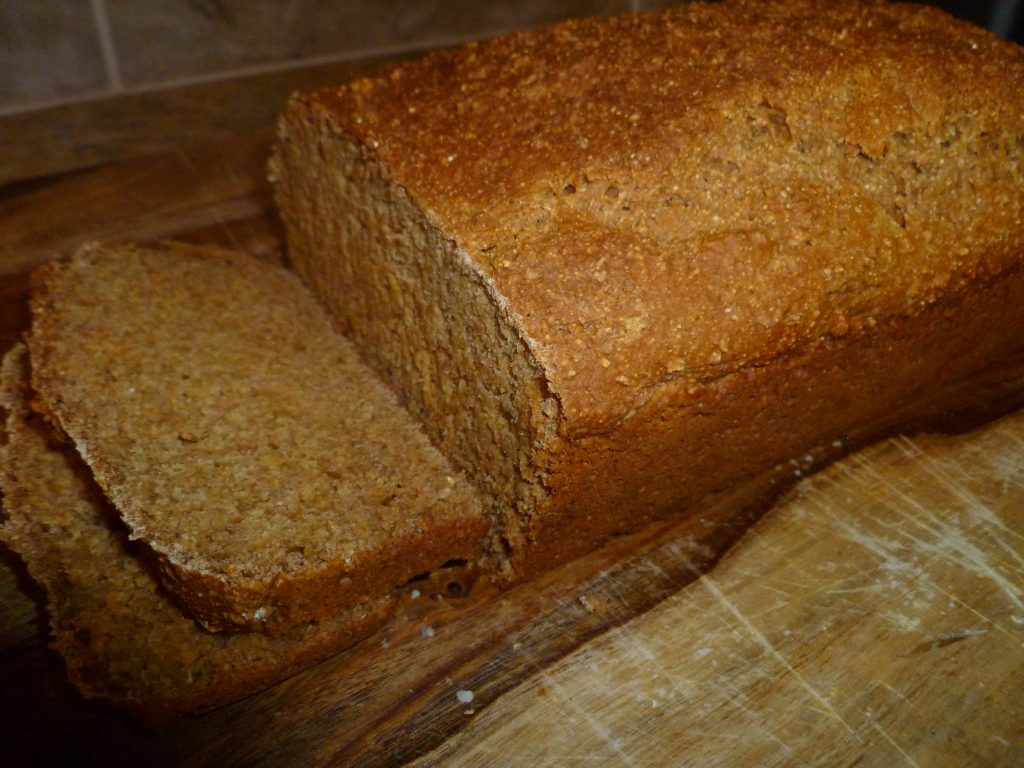 ---
This is a quick baking bread, no rising time needed. It's dense, slightly sweet, and perfect for toast. I had a piece every morning last week along with a banana or a cup of berries for breakfast. As far as homemade (and healthy) bread goes, this is probably the easiest recipe you can get. Perfect if you've always wanted to bake your own bread and are a bit intimidated by the kneading/rising process or just don't have the time or patience for it.
Quick and Easy Whole Grain Honey Bread
1 and 1/2 cup milk
2 tablespoons vinegar
2 cups whole wheat flour
1 cup whole wheat white flour
2 teaspoons baking soda
1/2 teaspoon salt
1/4 cup local honey
1. Preheat oven to 325 degrees. Mix milk and vinegar and set aside. In a large mixing bowl, stir all try ingredients together then add honey and milk mixture. Stir batter until thoroughly mixed but do not over-mix.
2. Spoon batter into a 5×9 inch loaf pan and bake for 1 hour until toothpick comes out clean from the center of loaf.