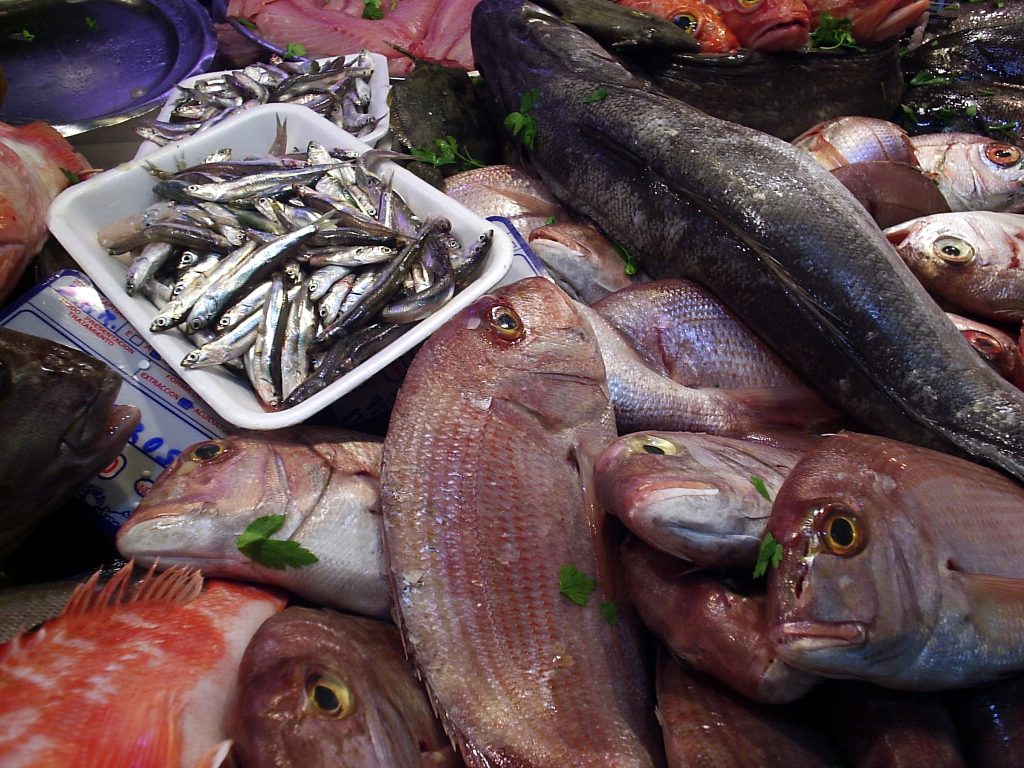 ---
Ten years ago, no one had even heard of tilapia. Now it's one of the top selling fish in stores due to its low price and mild taste. But have you ever caught a tilapia? Have you ever heard of anyone catching a tilapia? I definitely hadn't, so I started to wonder if this was some kind of genetically modified farm-raised mutant fish or something we had just "caught" on to.
I found out that a majority of the tilapia consumed in the US (475 million lbs in 2010) is harvested from pens or cages in Latin America and China. Tilapia is cheap because it's easy to farm. It's been called the "perfect factory fish." It thrives on a corn and soy-based diet, unlike other farmed fish that require more expensive meat-based feed. It grows rapidly, reaching it's sales weight in about 9 months of intensive feeding and can survive in over-crowded pens and polluted waters of foreign fish farms. Tilapia's survivability also means it can easily invade natural habitats and threaten native fish populations in places where open systems are used.
Tilapia does exist in the wild and is native to North Africa, but out of the 2.3 million metric tons of tilapia produced annually, 73 percent is farmed.
As far as low-fat, low-calorie, animal-based protein sources go, tilapia is a good choice. But as far as heart and brain-healthy omega-3s go, tilapia comes up short. Salmon has 10 times the healthy fat as tilapia. Other sustainable rich sources of omega 3s are herring, albacore tuna, mackerel and sardines.
According to Seafood Watch, most tilapia farms in the United States use closed inland systems that guard against escapes and pollution. However, less than 10% of the tilapia consumed in the US is farmed here. Most of it comes from China and Taiwan, where pollution and escapes are much more common. Here's a thought: if you wouldn't drink the water there, why would you eat the fish from there?
This doesn't mean you need to stop eating tilapia. The bottom line is, pay attention to where your fish is coming from. Look at the packaging if you're buying frozen, ask your server at a restaurant, and ask the fish monger at the market or grocery. Tilapia farm-raised in the US is your best choice, followed by tilapia from Central and South America. Avoid tilapia from China and Taiwan.
Read more:
Seafood Watch: Tilapia
The Monterey Bay Aquarium Seafood Watch program helps consumers and businesses make smart choices for healthy oceans.