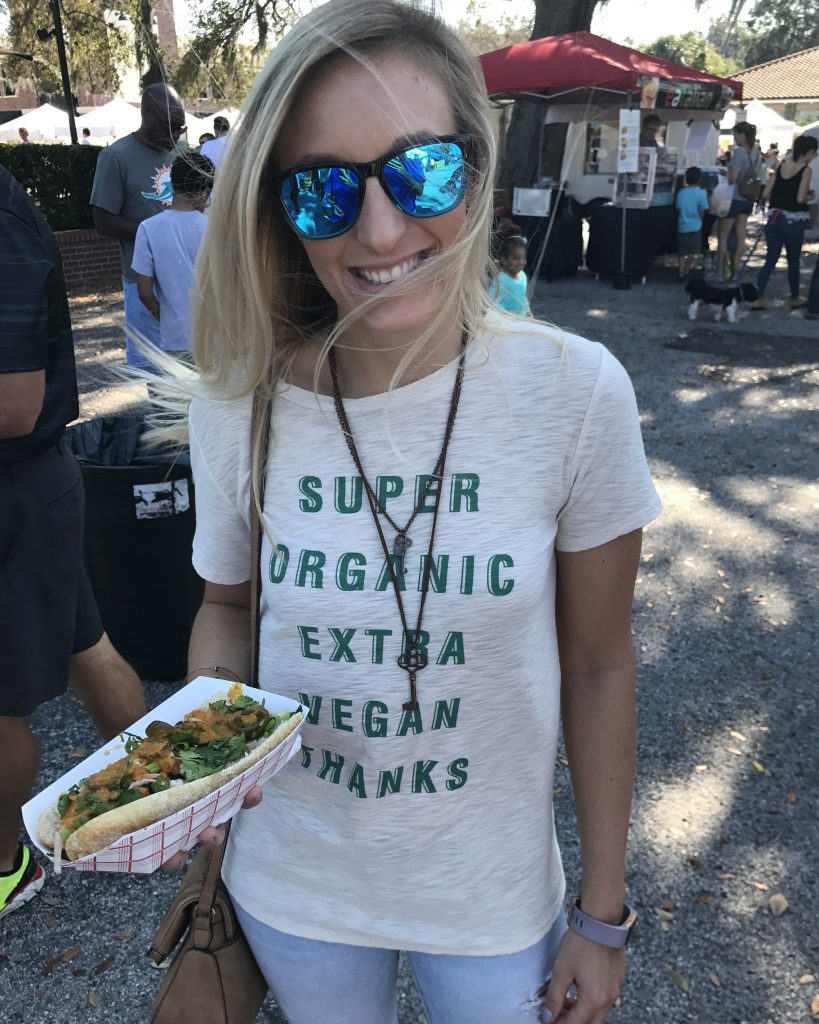 ---
It's week 3 and I think this whole vegan thing is actually getting easier the longer I do it. Back when I did the keto experiment I felt like every day was torture and I couldn't wait for it to end. Right now I'm questioning whether I'll go back to eating animals at the end of the month. It feels good not to.
I thought I would really miss cheese and yogurt the most, but I don't. I found this awesome yogurt made from cashews that even has probiotics in it plus some other cool convenience-type foods at Whole Foods that gave me more confidence to continue and know that not every vegan meal requires at least 30 minutes in the kitchen.
I haven't tried any of the veggie burgers yet or the nutritional yeast (supposedly tastes like cheese?). It was hard to find but I'm ready to experiment!
Here was my plan for this past week: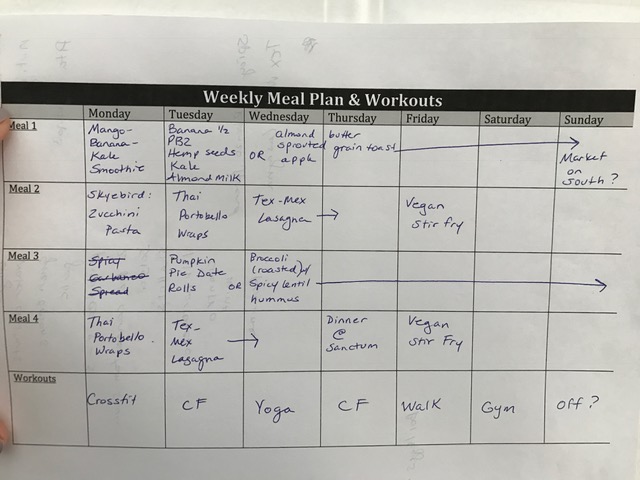 The Thai Portobello Wraps and Tex Mex Lasagna are both from the Forks Over Knives cookbook. The Vegan Stir Fry is a repeat from last week.
For snacks, I've been tossing broccoli in olive oil and cumin/curry powder and roasting it on high heat, then dipping it in my favorite spicy lentil hummus. My other favorite super simple snack idea (or when I want something sweet) I got from Alexis at Hummusapien. Dice up an apple, throw it in a plastic bag, sprinkle in some cinnamon and toss it around like Shake n Bake. Sounds ridiculous but with this high quality cinnamon I got from Penzey's over Christmas it tastes like heaven. Or maybe that's because I haven't had a real cookie in a while…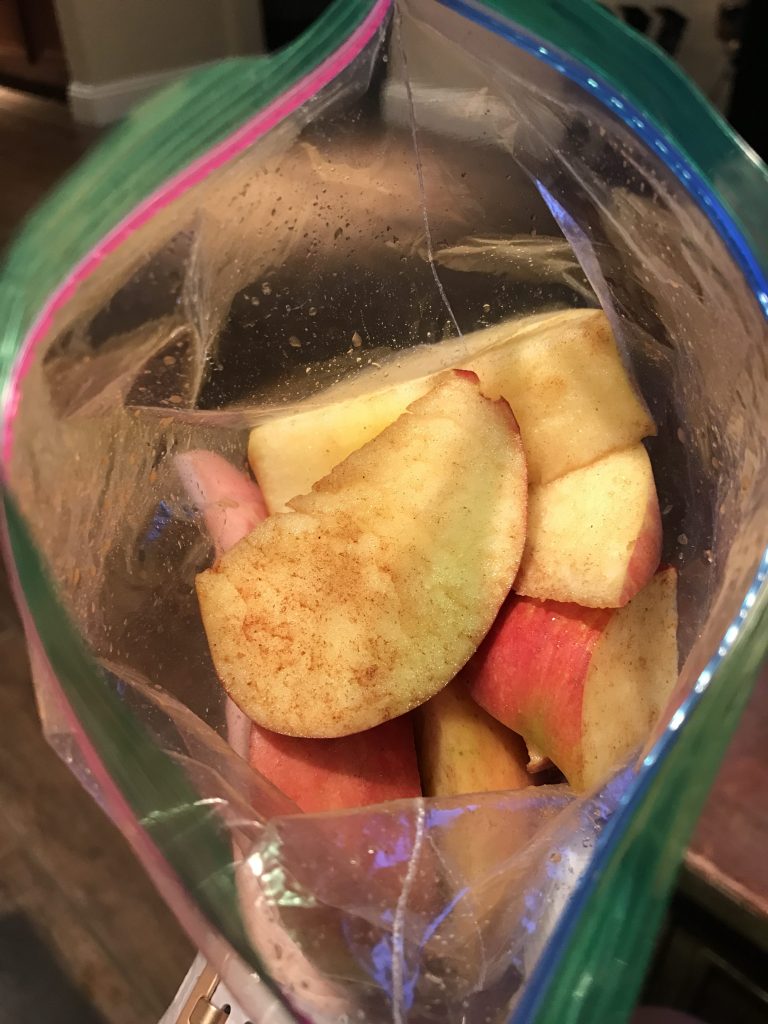 One thing I need to work on a little is my protein intake. I'm trying to get to 70 grams a day but some days I'm stuck in the 60s. Sarah from Making Thyme for Health gave me a great suggestion to use hemp seeds and other whole foods in shakes for protein in my shakes instead of the vegan protein powders that made me gag.
My favorite combo of the moment is: 1 cup soy milk + 2 tablespoons hemp seeds + 1 handful frozen baby kale + 1/2 frozen banana + 2 tablespoons PB2 = about 20 grams of protein. All I taste is the peanut butter + banana! I also tried this Hemp Pro protein powder which was fine if I used only 1/2 the packet at a time.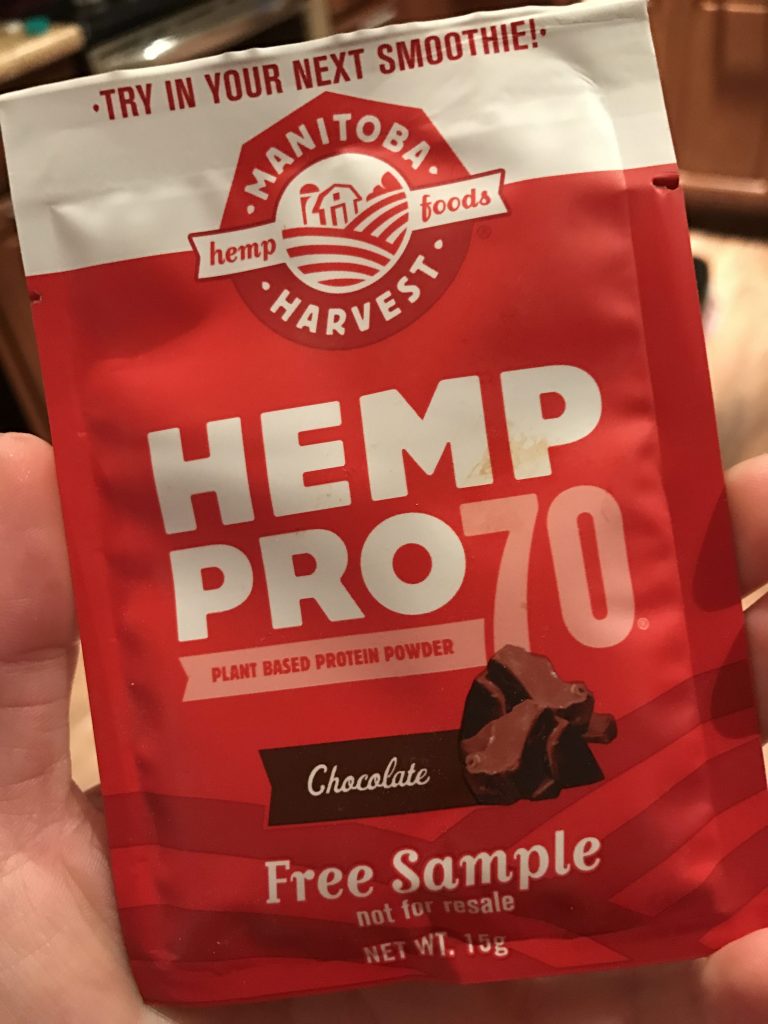 The thing that sucks about being vegan is going out on the weekends or eating with friends. I don't ever want to be the person that shows up to a BBQ or party and won't eat the food. I don't want to be that girl. I don't want to draw any more attention to what I'm eating than I already do just from being a dietitian. I know you're just going to say bring your own food but I don't think I'm always going to want to pass up a hamburger on the grill for broccoli salad. I'll have to work on my thoughts around that.
So far I've been able to make this work for the most part by checking menus ahead of time. I don't get to order what I really want but it always ends up being OK. I didn't want the Handmade Boiled Peanut Ravioli from Soco (I wanted salmon), but I was super impressed they had a vegan option at all AND that it ended up being delicious. I'm continually surprised that you really can find vegan food in most places if you put in a little effort.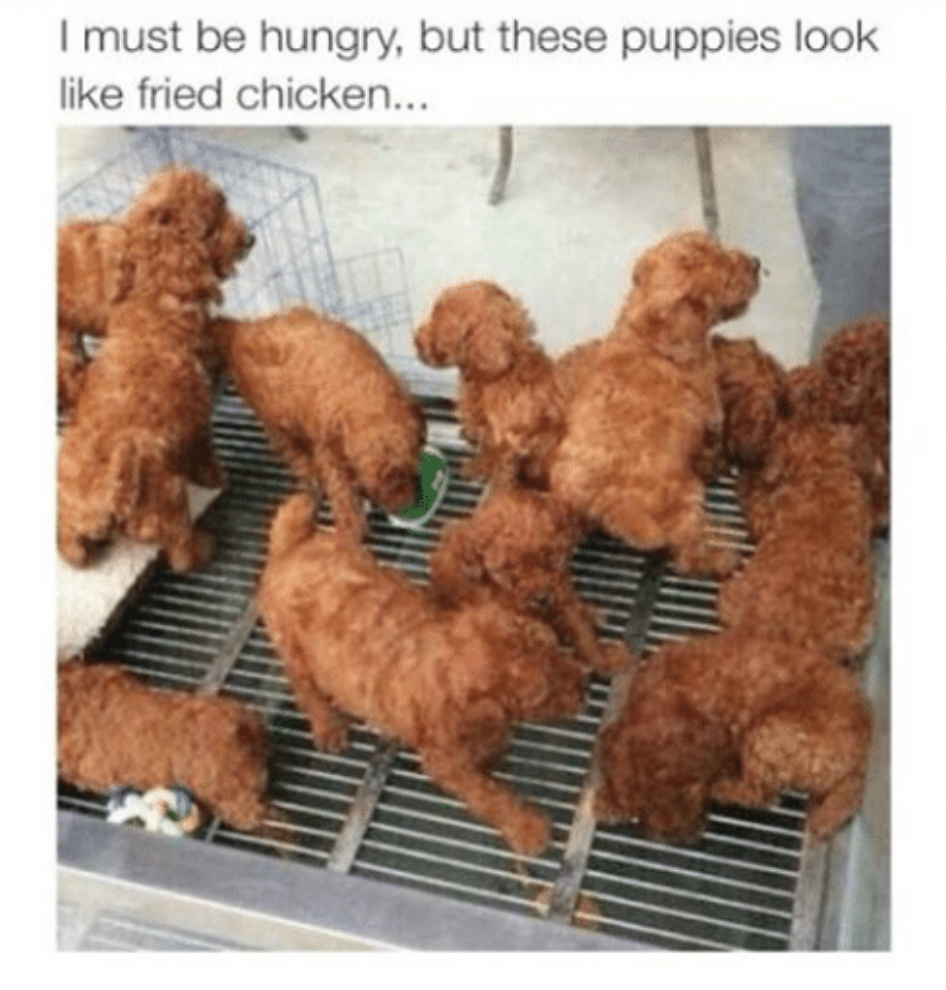 Being vegan does require me to make much healthier dietary decisions by default. Sunday night while watching football, my boyfriend ordered wings at 8:30pm. Obviously wings are not an option so I snacked on blueberries and walnuts and stole a few of his tater tots. When someone offers me a brownie…"sorry, they look great but I'm doing this vegan thing, remember?" Someone orders pretzels & cheese at the bar… "nope, can't have it."
Plus, I've felt better about myself overall throughout this entire process. My weight has not changed much from last week (which is totally fine). The most exciting thing is that my mom was inspired by these posts and she's committed to going vegan for a month too! She's already lost 2 lbs in the first week. Go mom!
What about the cost? My average grocery spending per month last year was $406 (for 2 people). So far, I've spent about $370 this month so it's shaping up to be about the same. I have been using Shipt (the best thing ever- you pick what you want online and they deliver your groceries to you) but you end up paying a little more per item. Totally worth it on those busy days/weeks. I also ordered a Green Chef vegan box that comes today that I will report on next week.
Here is my detailed nutrition report of what I ate over the past week: Vegan Week 3
One week to go!