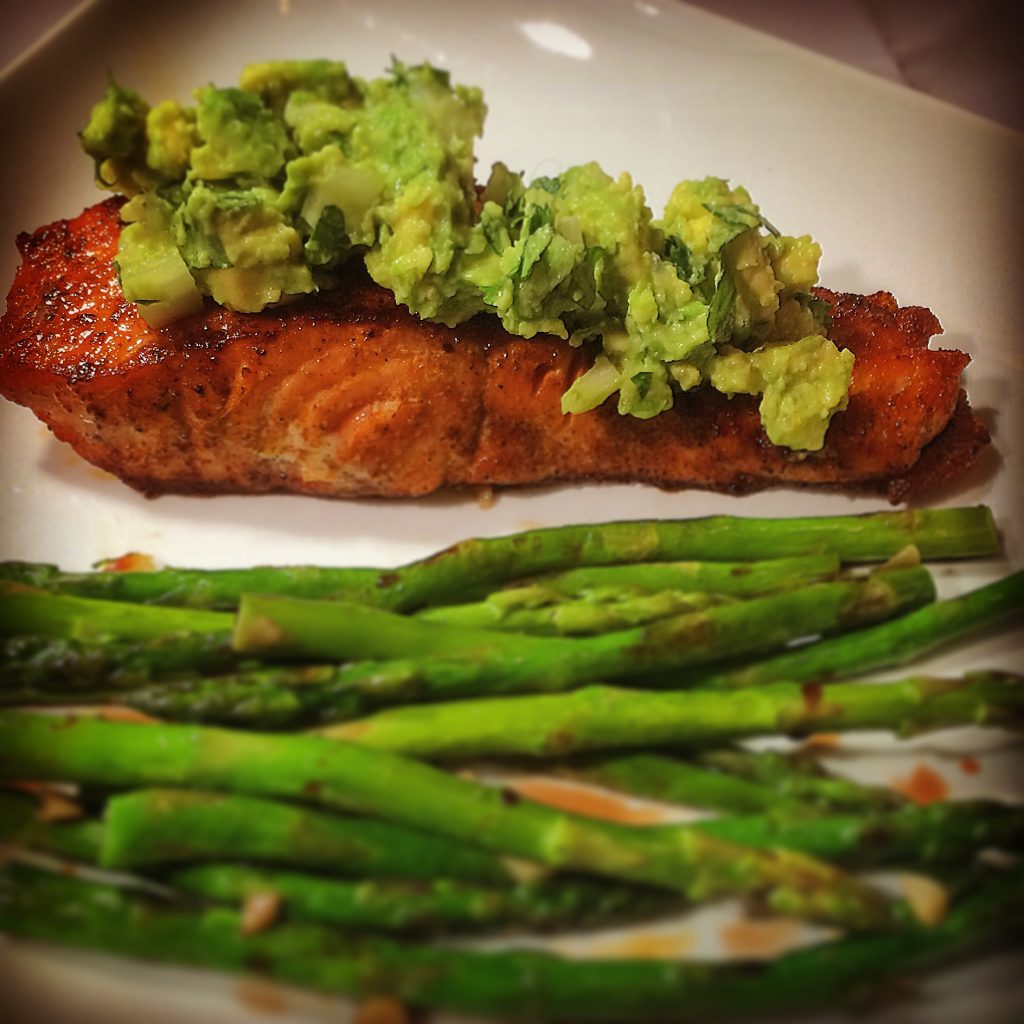 ---
Salmon has been known as the best of the best when it comes to healthy fish for a while now, but it's finally getting some competition… from a fish you've probably never heard of. Steelhead trout is an up and coming cousin of salmon that looks very similar, tastes amazing and is much cheaper than it's Wild Alaskan family member. Steelhead is the market name used for rainbow trout (now it sounds more familiar, right?). That means it's got all those delicious healthy fats that you've heard makes salmon so good for you.
According to Monterey Bay Aquarium Seafood Watch, the authority that helps consumers make smart choices for healthy oceans, US farmed steelhead trout is among the *best* choices for sustainable seafood. This recommendation differs from that for salmon, as most farmed salmon is on the *avoid* list due to the widespread use of antibiotics in Atlantic farmed salmon and the potential for disease transfer to wild salmon populations. Seafood watch recommends wild Alaskan salmon as a *best* choice.
Steelhead trout is fairly easy to come by and is sold at the fresh seafood counter at most grocery stores. Make sure that you are buying trout only farmed in the US, which have well-regulated and farmed inland in flow-through systems with continuously flowing water, minimizing escape and pollution problems.
Along with omega-3's, steelhead packs in loads of protein, vitamin D, B-12 and selenium and is low in mercury.
Now, for how to cook this great fish! I used The Cookie Rookie's recipe for Salmon with Avocado Salsa but instead of grilling in this unpleasantly cold rainy weather we are having here in Houston, I drizzled a pan with olive oil and sauteed the fillets on medium heat on each side for about 4-5 minutes until a nice crisp sear formed. Make sure your pan is hot before you add the fish! I served sauteed asparagus spears with garlic and an aged balsamic drizzle as a side.
I've been having steelhead trout on an almost weekly basis in my house. You can substitute it for any recipe that calls for salmon. I especially love it for breakfast on toast with an over easy egg on top! Do you have any favorite salmon recipes you'd like to try with steelhead?