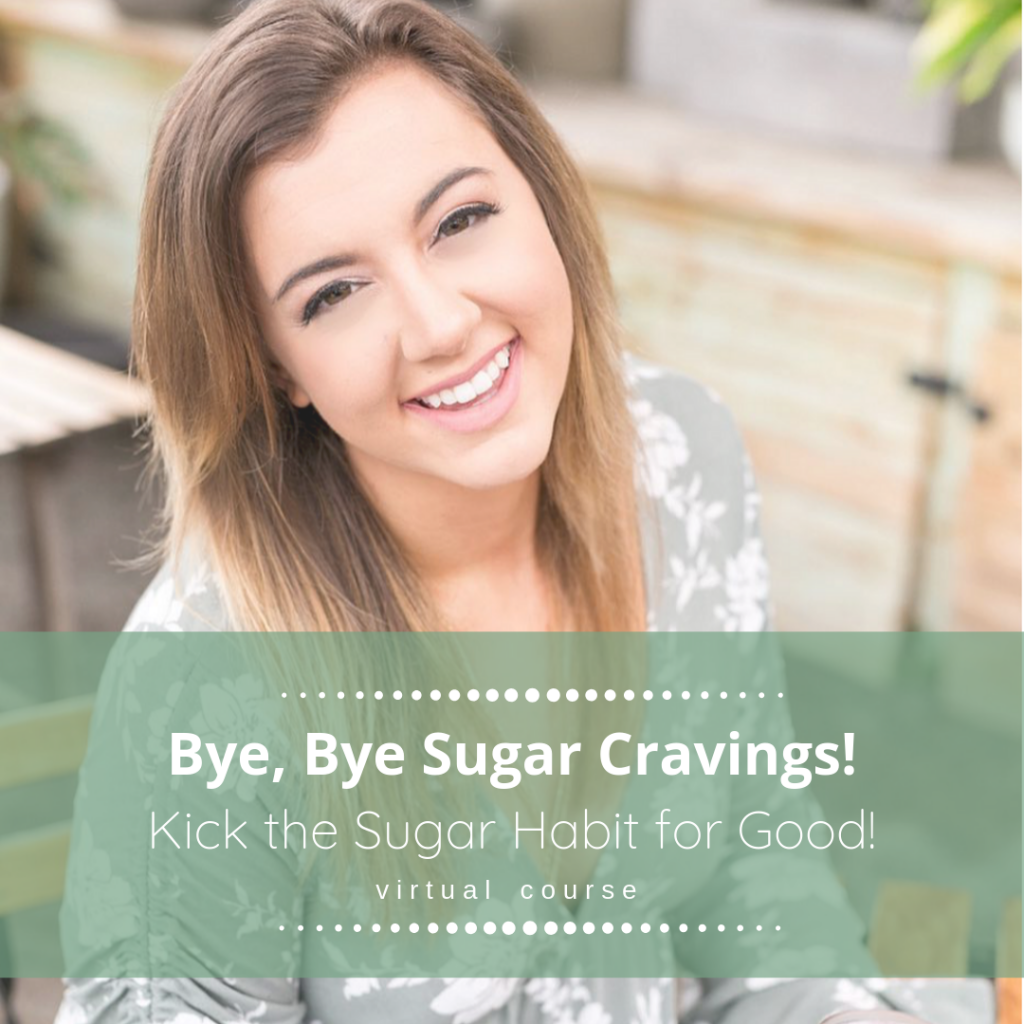 ---
Ready to Kick Your Sugar Cravings & Finally Achieve Your Health & Weight Loss Goals?
I hope the answer is YES!
I know how hard it is to overcome sugar cravings. I used to think it was impossible and even though I was doing everything right when it came to weight loss, my sweet tooth sabotaged my progress.
It used to be it incredibly hard for me to say no to snacks, even when I wasn't hungry. Whether it was free donuts in the break room, a party table with desserts and snacks, or ice cream in the freezer, I had no willpower (or so I thought!)
It was not until I learned how to modify my diet, mindset, and lifestyle in ways that set me up for success. Small, consistent changes to my day-to-day life and eating plan made a world of difference.
Now, I don't stress about sugar. In fact, I hardly even think about it because my cravings are virtually gone!
I can enjoy a meal without needing dessert. Potlucks don't intimated me because I can enjoy a treat without stuffing myself. I don't feel guilty after weekends because I didn't overeat sugar, and I can walk past a cookie tray and don't have the urge to grab one.
My sweet tooth is gone and my cravings are under control, and I've helped my in person coaching clients accomplish the same results.
Now I want to share how I did it with YOU using this online platform!
This course will improve your life if you…
Constantly craving something sweet after meals
Can say no to sugar during the week but completely binge on weekdays
Are unable to turn down sweets at work or at home
Find yourself craving sugar midday and need a quick 3 pm pick-me-up snack
Obsess over the cookies or candy in the pantry and can't stop at just one
Feel out of control around food, sugar, and snacks
Want to lose weight but can't because of your habitual sweet tooth
Within just one day of implementing the strategies outlined in this course, participants will experience…
A noticeable decrease in sugar cravings (if any at all!)
Increased willpower to say no to unnecessary sweets and treats
Improved mood and energy levels
An easier time sticking to healthy eating plans and weight loss goals
A sense of food freedom because old temptation won't be as enticing as they once were
Inside the course, you'll learn the top 10 causes of sugar cravings and strategies to crush them
Module I
Controlling Blood Sugars
How to Increase Protein
Don't Fear Fats
What About Fiber
To Snack or Not to Snack?
Module II:
How to Set Your Environment up for Success
Overcoming Emotional & Stress Eating
Kicking the Sweet Tooth & Snacking Habits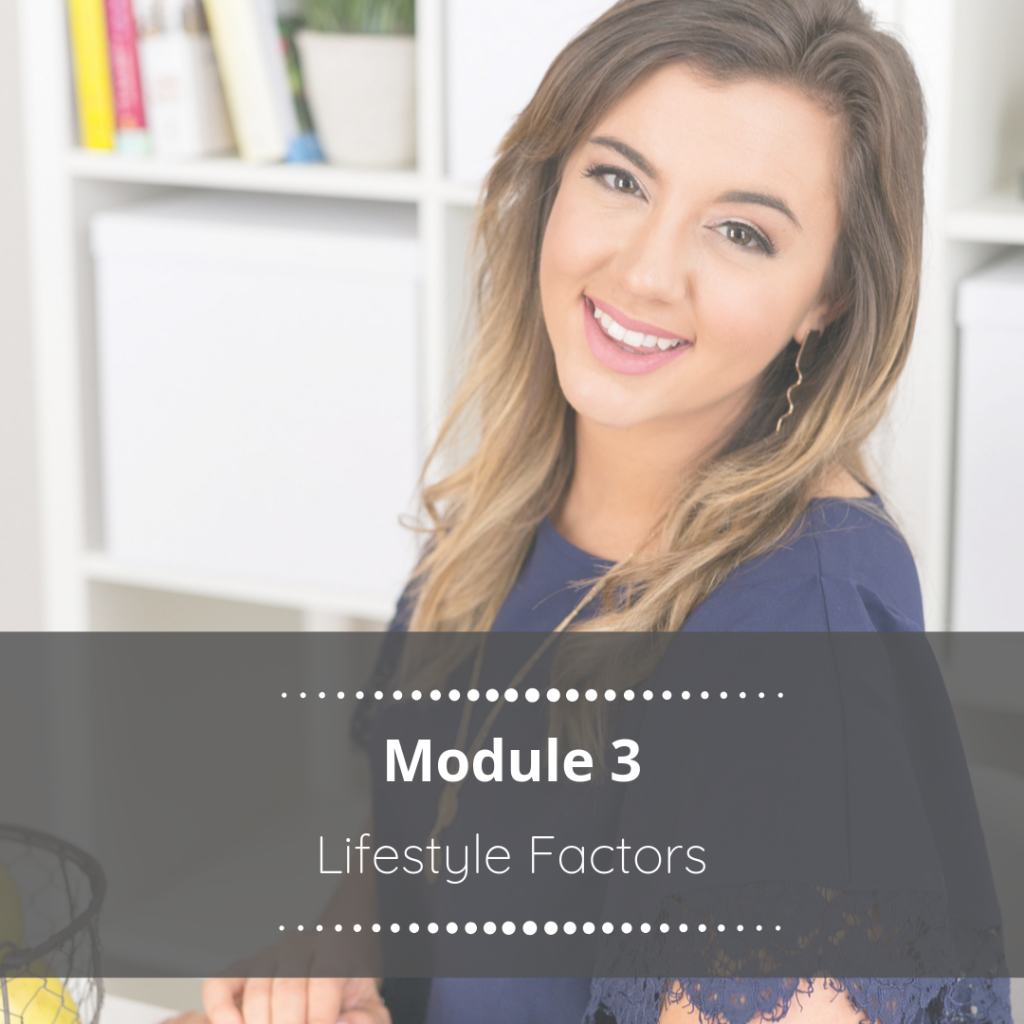 Module III:
Artificial Sugars and Diet Foods
Chronic Sleep Deprivation
Poor Planning
Because your time is valuable, this course was designed to be consumed from start to finish within just one day!
In other words, you can begin to see improvements in your sugar cravings as soon as you implement the course material. You can start, stop, and skip through each module at your own pace.
Plus, you can rewatch to any of the submodules at anytime as a refresher.
Multitaskers rejoice!
If you don't have the time or patience to watch each module, you can listen to the audio version while you get things done. For instance, you can soak up the knowledge while you walk the dog, drive to work, or clean the house.
This saves you time and gets you working towards kicking your sugar cravings and achieving weight loss goals sooner.
On the fence?
If you don't start managing your sugar cravings now, imagine what it could cost you 6 months from now:
Will you still be struggling to lose weight or stubborn body fat?
How will you feel around food- stressed & anxious?
Would your energy levels still be low, making it hard for you to do well at work or get to the gym?
Will you have gained weight during the holidays from not being able to manage your sweet tooth?
Kick the sugar habit before it kicks you!
This course is only available until Dec 31st 2019, so don't wait. You have nothing to lose and everything to gain!
I can't wait to see your results!
See you inside the course!
If you have any more questions, please feel free to reach out at kait@orlandodietitian.com.
Follow us on Instagram @nutrition.awareness and like us on Facebook!
Can't access the course? Log-in to your account.